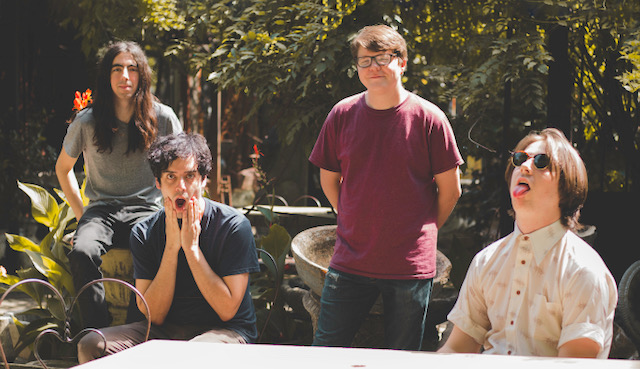 Today Birmingham-based band Phantom Limb released their new album Pastoral via Earth Libraries. We previously shared single "Dumbo Returns" and with the album's release today we share the follow-up single and album highlight, "Shave Your Head."
Blended psych-rock with jittery angular mathy riffs and a post punk atmosphere and vocal delivery, the track features a wide array of influences. The band has many tricks up their sleeve, crafting a sound that is sonically experimental and challenging but also oddly catchy.
As summarized by frontman Andrew Laningham:
"'Shave Your Head' is about needing to destroy a part of yourself in order to figure out which parts of life are the most crucial. When I was writing the lyrics to this song, I was stuck in a place where I felt like my daily routine of writing endless emails and working all the time was taking over my personal life. I started having these dreams where I was pulling out my teeth and shaving my head. I felt like I needed to cut off some part of my current self in order to feel normal again, which was scary.
Enjoy a listen to "Shave Your Head" now below.
---
Join the conversation