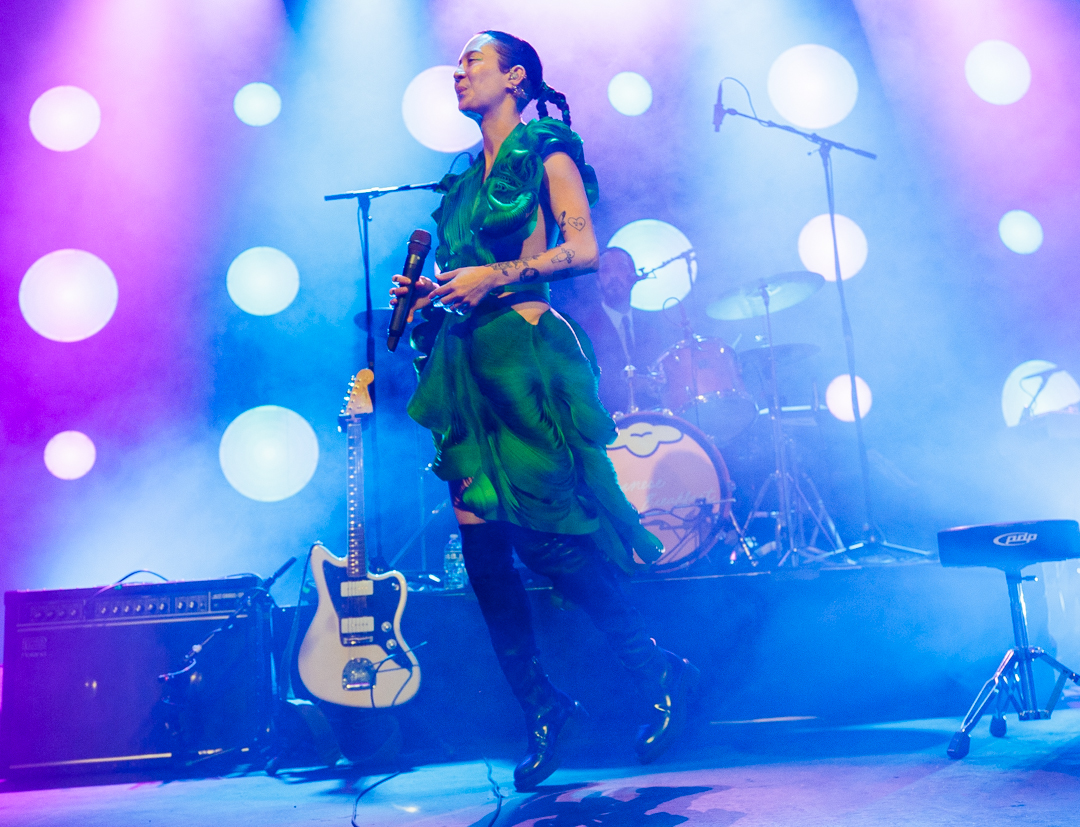 Photos by Will Oliver
Michelle Zauner has had quite the year. Not only has her memoir Crying in H Mart made the NY Times Bestseller list but she released Jubilee, her third album as Japanese Breakfast, which came out earlier this summer via Dead Oceans.
We caught a few performances of hers earlier in the year at Jersey City and Boston and on October 17th we caught the final show of her sold-out four-night run at Brooklyn Steel.
This was an even tighter performance than the one I saw at White Eagle Hall, with Zauner and her band seemingly even more confident and in sync, delivering the tracks off of Jubilee and her previous effort in a colorful and astonishing manner. You can feel the influence of the era songs bleeding into the old, creating an effect as if you're hearing some of the older songs again for the very first time.
One thing is certain, it won't be long until Zauner is playing seated venues in the area such as Kings or Radio City in no time.
Find a full gallery of photos from their night 4 performance at Brooklyn Steel below.
Japanese Breakfast setlist:
Paprika
Be Sweet
In Heaven
The Woman That Loves You
Kokomo, IN
Ballad 0
Savage Good Boy
Road Head
Boyish
The Body Is a Blade
In Hell
Tactics
Glider
Posing in Bondage
Slide Tackle
Everybody Wants to Love You
Encore:
17. Posing for Cars
18. Diving Woman
---
Join the conversation