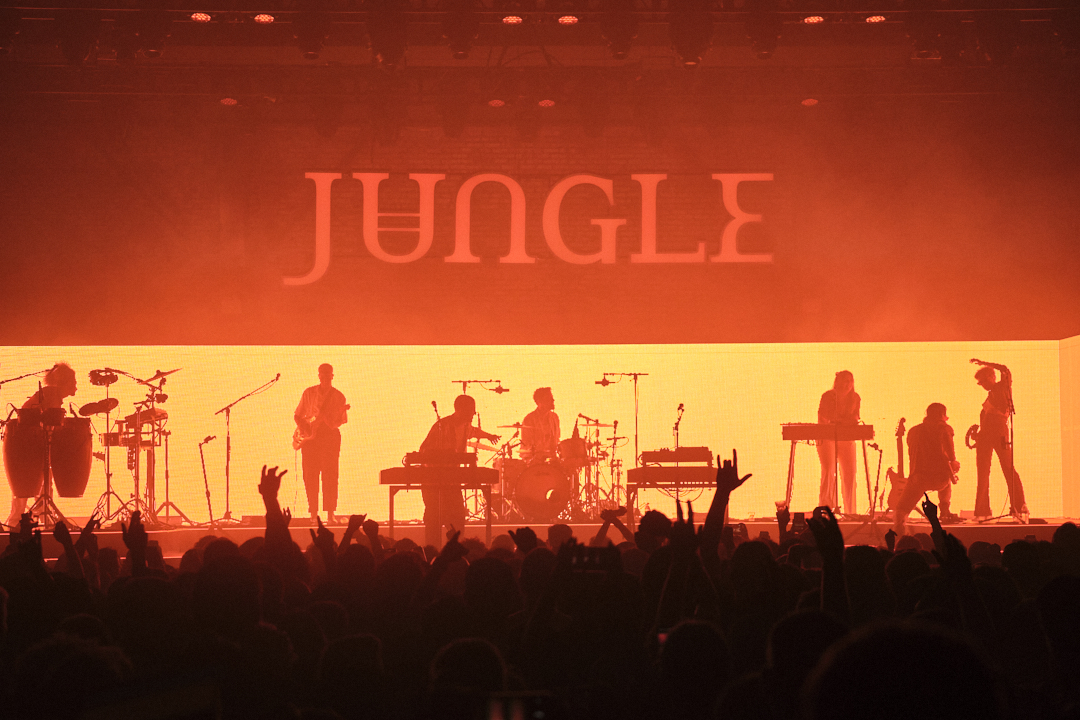 Photos by Dutch Doscher
English electronic and dance outfit Jungle returned this summer with their third studio album, Loving in Stereo, which was released via their own label, Caiola Records.
Their tour brought them back in New York for a three-night run in Brooklyn at Avant Gardner. Our photographer Dutch Doscher was there to capture shots from night three on October 9th. You can find all of his shots from the vibrant dance and soul party posted in the gallery below.
---
Join the conversation