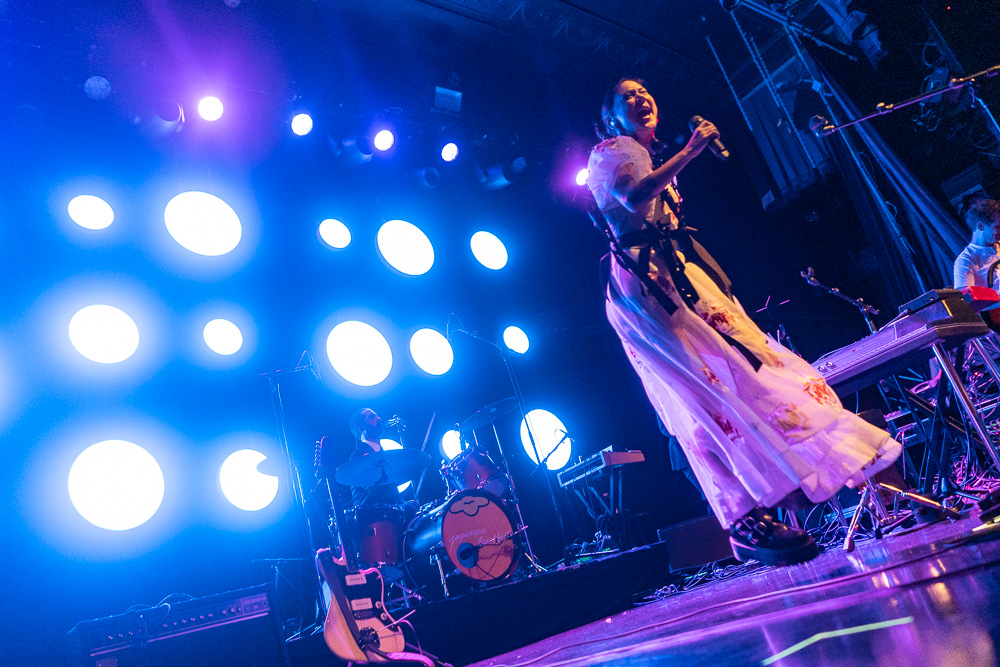 Photos + Article by Bryan Lasky
It's been an absolutely unbelievable year for Michelle Zauner, aka Japanese Breakfast. Her album Jubliee came out to praise from every corner of the music industry. She then released her memoir Crying in H Mart, which went on to be a New York Times Bestseller. She then took her band out for a short run of shows over the summer.
On September 9th she kicked off her cross country tour for Jubilee in Boston with a two-night stand. Bounding on stage and kicking things off with banging the gong during "Paprika" the show was nonstop joy and smiles. The crowd danced up a storm all night and had no problems keeping their masks on. The 17-song show went by in a flash, included a Dolly Parton cover ("Here You Come Again"), and featured almost every song from the new album.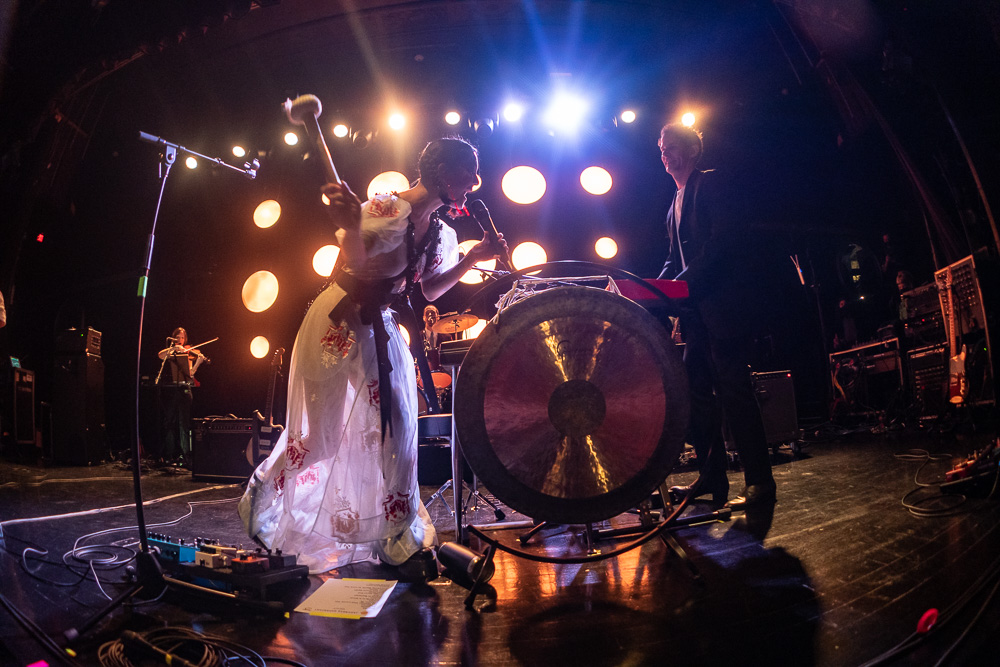 Luna Li opened the show with a fiery set of music that set the pace for the night. She smiled and jumped around, barely able to contain her energy for her first show live before a crowd in approximately 18 months. The band was tight and is such a perfect opener for Japanese Breakfast. Do not miss her and her band if you're seeing this tour soon.
Find a full set of photos from both Luna Li and Japanese Breakfast posted below.
Luna Li:
Japanese Breakfast:
Japanese Breakfast setlist:
1. Paprika
2. Be Sweet
3. In Heaven
4. The Woman That Loves You
5. Kokomo, IN
6. Tactics
7. Boyish
8. The Body Is a Blade
9. In Hell
10. Ballad 0 (Bumper cover)
11. Posing in Bondage
12. Savage Good Boy
13. Road Head
14. Slide Tackle
15. Everybody Wants to Love You
Encore:
16. Posing for Cars
17. Diving Woman
---
Join the conversation