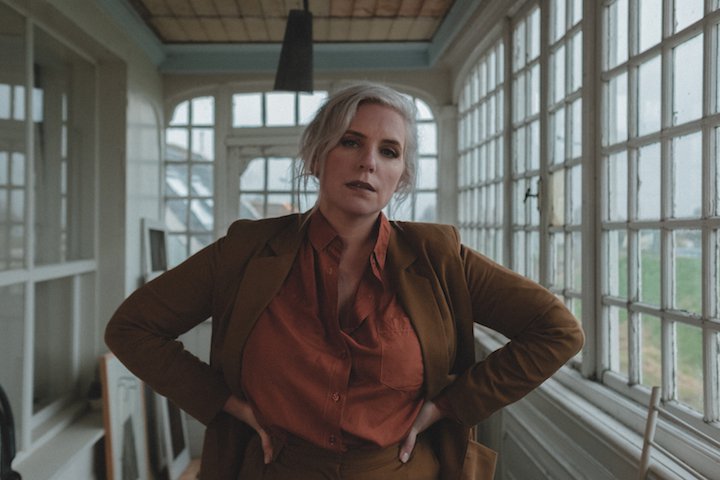 Amsterdam-based singer and songwriter Nina June, whose song "Like An Enemy" we shared earlier this year, is gearing up for the release of her new album, the follow-up to her EP Our Garden. The first taste comes via the enchanting single "Build A Boat."
It's a gorgeously orchestrated and poignantly written and performed folk ballad that expands its reach into elements of elegant pop as it goes along. There is not a false moment to be found on the track which captures a devastating and ethereal vocal that feels timeless and pure.
Nina had this to say about the song:
'Build a Boat' is about creating a safe haven in the middle of chaos. It is a love story, and the main characters are anti-heroes. They are both far from perfect and carry backpacks full of weight and loss with them. But together, somehow, they match for everything life has to offer them. Does it have to be easy to be right? Does it have to be effortless to be real? Is it a bad thing to get lost when the one you love gets lost with you?
Find "Build A Boat" streaming now below.
---
Join the conversation