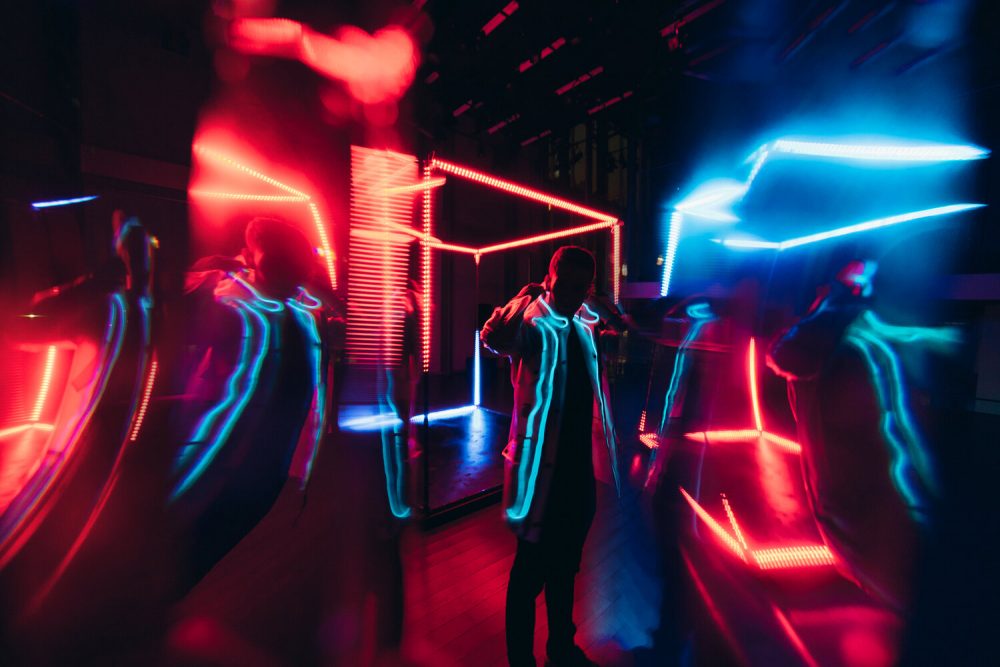 Parlour Magic, the synthpop project by NYC-based producer Luc Bokor-Smith, has quickly following up his 2020 debut album The Fluid Neon Origami Trick, announcing his sophomore EP Hydrogen Palace, which will be released on August 4th.
With the announcement comes the release of the EP's lead single, "The Source." It's another bright-minded and neon-leaning slice of danceable synth-pop that is equal parts vintage throwback but also looking ahead to make the old sound viable and exciting again.
"The Source," like the rest of the upcoming EP, was recorded exclusively using vintage analog synths; with the single making heavy use of the Roland Juno-60 and Moog Source, which inspired the title of the track.
Enjoy a listen to the single now below.
---
Join the conversation