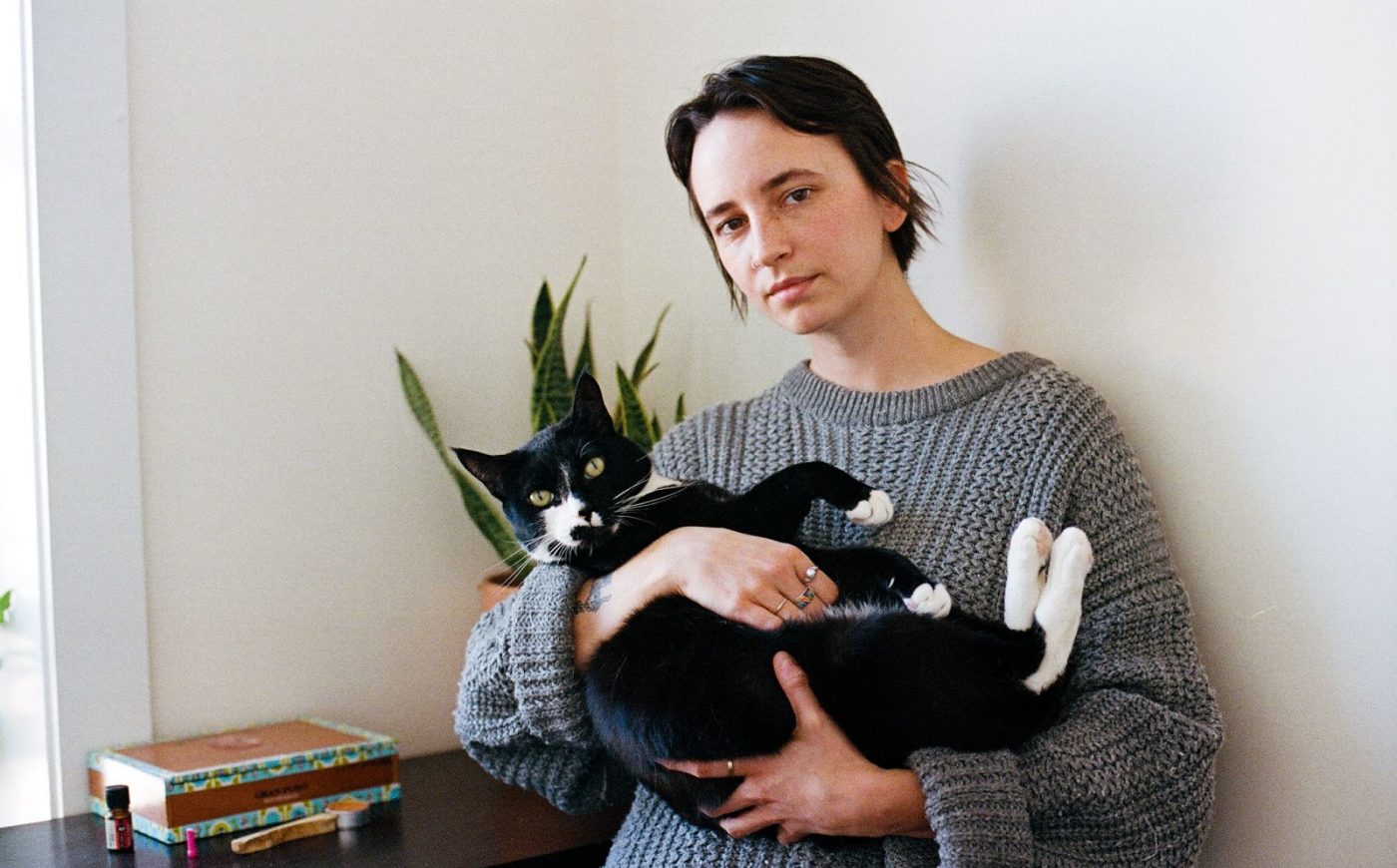 koleżanka is the project of Phoenix-born and Brooklyn-based Kristina Moore and percussionist/multi-instrumentalist Ark Calkins. They are gearing up for the release of their new album Place Is, which will be released on July 30th as their first release for Bar/None Records.
We previously shared lead single "7th St/ 7th Ave" and today return with the magnificent follow-up single "In A Meeting." The track coasts along with a wonderous art rock and indie experimental pop sound that molds the creativity of Tune-Yards and Cate Le Bon with some soulful r & b elements as well as the cool summer vibe of say Tennis.
With it's release comes the official music video which was shot in Bushwick and was informed by Yorgos Lanthimos' 2019 short film, Nimic.
Find the music video available to watch below along with a quote from Moore about the track.
"In a Meeting" is basically about social anxiety and how it operates like internal dialogue, imploring you to just go home instead of staying out in hopes things will feel "normal". I want to feel close to people or allow myself to feel comfortable but I am often obstructed by being generally terrified and overwhelmed by even the simplest of interactions. I wanted to create a horror narrative in which the anxiety manifests itself into a doppelgänger that follows me to a bar and taunts me with my own desires of social ease and freedom. In addition, I wanted to convey the vulnerability of small rituals one has (ie standing in the shower, an outfit check, etc) before leaving their personal space to help them feel ready and confident, as well as the way anxiety creates an alternate world that everyone around you seems to be in on when often times most people are feeling just as weird as you and wondering if everyone else can see it.
---
Join the conversation