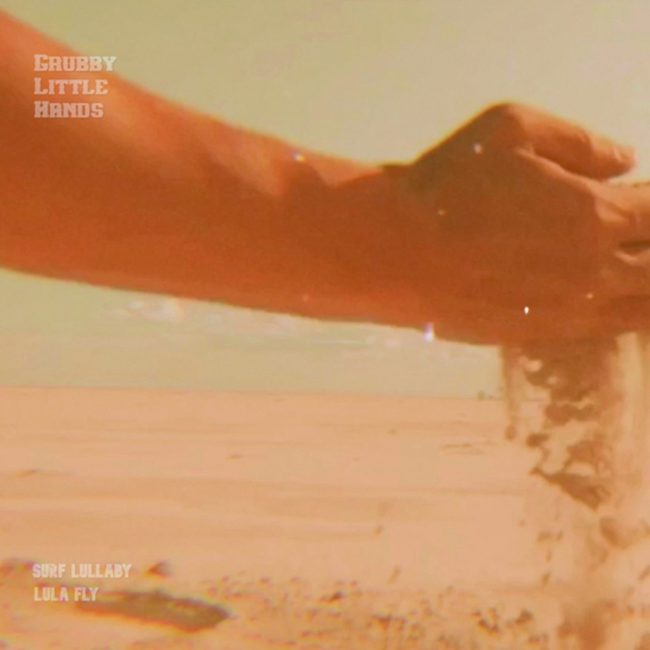 Grubby Little Hands have released new single "Surf Lullaby" along with the b-side "Luly Fly" via Side Hustle Records.
"Surf Lullaby" comes at a perfect time of year as it screams hazy summer vibes. The guitars feel like a fever dream happening in real time. It's a patient beautiful track that seems far longer then it's 3:39 running time, in a good way. This is a song I want to live in on the beach all summer long. Of the single the band said:
"For many songs, the writing and the production are tedious, laborious processes," the band says. "But with 'Surf Lullaby' everything was pleasantly effortless and organic. We started playing our instruments, and the music happened. We sat down with a notepad and the words came right away. Even the title was a temporary description at first, but it just stuck. We wish we could say every song we made was this easy, but this was pretty rare."
The b-side "Luly Fly" is more of a pop affair, while still keeping the easy summer vibes going. The song goes for that AM Gold vibes and nails it, from the vocal distortions to the keys to that never ending perfect drum beat. I absolutely adore the ending of this song as it goes completely abstract, feeling like aliens took over the music all of a sudden.
This release is a tease of what is to come from the band later this year and is an excellent 7 inch single. Check out both tracks below.
---
Join the conversation