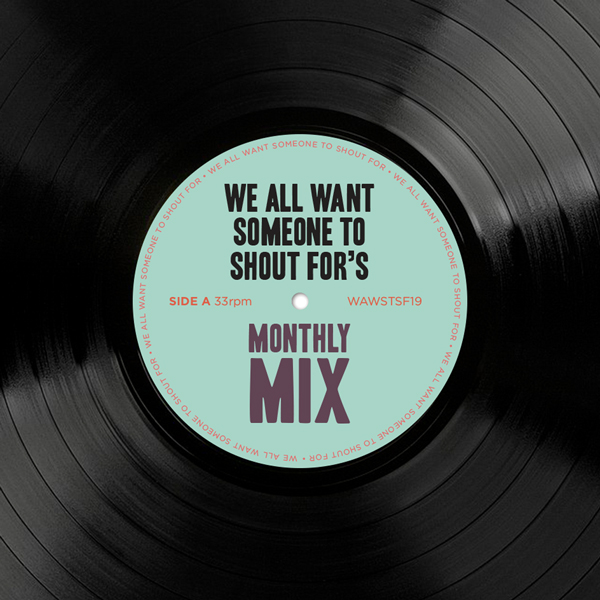 Here we are somehow in March and a lot has happened. We are still feeling a 2021 hangover but there is some light shining at the end of this tunnel of doom.
As always, we found plenty of new albums to check out and promising new songs from artists that we hope to hear from more as the year progresses. I don't know about you, but it's been somewhat harder to keep up with new music of late but we tried our very best and these were the songs that soundtracked our 28 days of February.
You can find the Spotify mix here. Follow the playlist if you dig what you hear and tell a friend.
Flyte – "Under The Skin"
Nisa – "Growing Pains"
Girl and Girl – "Shame It's Not Now"
Jesop – "My Daily Existential Crisis"
Hadda Be – "Another Life"
Wolf Alice – "The Last Man On Earth"
Hallan – "Hands Up"
Indigo Sparke – "Bad Dreams"
Jet City Sports Club – "Spinning Me Out"
Cassandra Jenkins – "Crosshairs"
The Horrors – "Lout"
Katy Kirby – "Juniper"
Real Estate – "Half a Human"
Nari – "Lower My Expectations"
Stray Fossa – "Orange Days"
Sasha and the Valentines – "Witches"
Black County, New Road – "Opus"
The Weather Station – "Parking Lot"
Death From Above 1979 – "One + One"
Dom Munns – "Lay It On"
Middle Kids – "Cellophane (Brain)"
Mint Julep – "A Rising Sun"
Julien Baker – "Song in E"
MILLY – "Denial"
Aerial East – "The Things We Build"
Rostam – "These Kids We Knew"
Slothrust – "Cranium"
Bright Eyes – "Flirted With You All My Life"
TV Priest – "Press Gang"
The Hold Steady – "Heavy Covenant"
Cloud Nothings – "Nothin Without You"
Nick Cave & Warren Ellis – "Hand Of God"
King Gizzard & The Lizard Wizard – "Pleura"
Django Django – "Waking Up"
Foo Fighters – "Making A Fire"
Claud – "This Town"
---
Join the conversation