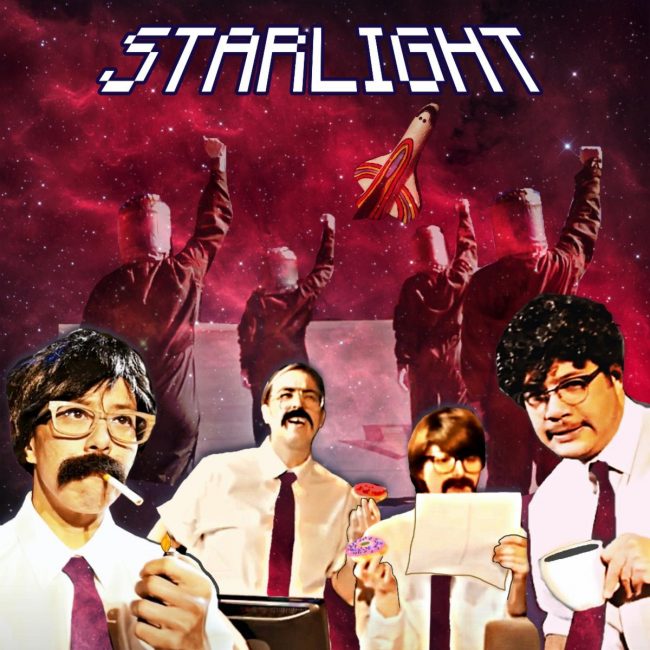 Prism Bitch has released one of the better videos in recent memory to go along with the great new single "Starlight". The band play all of the parts in various costumes and make up that brings to mind early Foo Fighters videos.
The first few notes of the song, which repeat a couple of times, brings to mind The Eagles "In the City" before taking a turn to 90's alternative rock. There's a great guitar solo about half way through the track from Built to Spill's frontman Doug Martsch that just soars and bring the song to the next level. The multiple layers of harmonies is going to have you going back in the song to listen to what each member is singing. It's a catchy song that is going to get stuck in your head for the rest of the day.
Of the song, the band said:
"We're excited to share this deeply personal song with everyone, which is inspired by the loss of our loved ones and the universality of life and death. "Starlight' is an existential rock ballad on the brevity of life. Life is short, we're all going to die, so enjoy it."
The band created the entire video on their own. From making the costumes and spaceship, to filming it and finding locations. Enjoy both the song and video below and preorder the debut album out on March 5 here.
---
Join the conversation