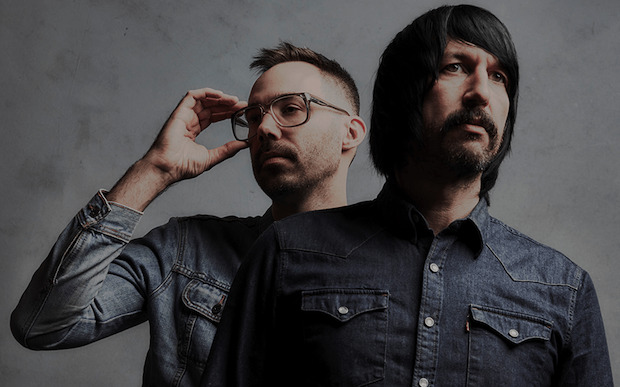 Death From Above 1979 is back and will return with their fourth album, Is 4 Lovers, on March 26th via Everything Eleven.
Along with the announcement came the release of new single "One + One" which features their trademark sound in full force, with a bit of a dance edge to it. There is also a breakdown that feels like a mix of Muse and The Strokes.
The song is described by the band's drummer/singer Sebastien Grainger as a sequel of sorts to "Romantic Rights" which really does work. Find the full quote below along the new music video for the track.
"'One + One' is a love song. It's the karmic sequel to 'Romantic Rights.' My wife, Eva, became pregnant not long after we started working on the song, and after hearing an early version she said, 'I wish this song was dancier.' So I went back into the studio and re-worked the drums. As the record was taking shape, every time I would come home from the studio, the baby would start dancing in Eva's belly. Even before I walked in the room, the party would start. One plus one is three — that's magic!"
---
Join the conversation