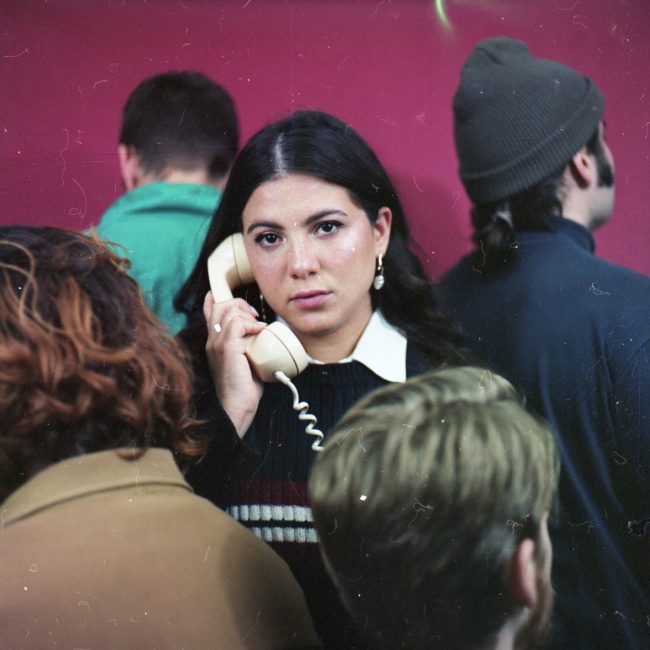 Sasha and the Valentines will release their debut album So You Think You Found Love? on April 16th via Oof Records. Today the band released the lead single "Witches" along with a video.
From the get-go with the organ's opening notes, you're transported to the '60s. As soon as Sarah Addi's voice comes in there is no going back. There's influence from Abba and Blondie to Tennis and Caroline Rose here. The pop via psychedelic rock with lush harmonies is so present and welcomed. The music is layered just enough to get completely lost in it for the whole day.
Of the song and video the band stated:
"Writing "Witches" started as a chord progression on my Acetone organ and I got hooked on the feel of it. I loved how spooky the organ felt compared to the clean bright tone of the guitar. Lyrically, I wrote the song about past relationships where I had the tendency to psychoanalyze my partners. I felt like a witch that could pull secrets and inner thoughts out of my lovers. It also points to a softer part of me that can always sense when someone is hurting and how I want to take away their problems. The video was inspired by similar themes, along with visual influences ranging from The Love Witch, to Marcel Marceau, to The Addams Family. Shooting on 8mm film gave it an energy of antiquity that fit alongside the slapstick-esque moments."
Enjoy the music video for "Witches" now below.
---
Join the conversation