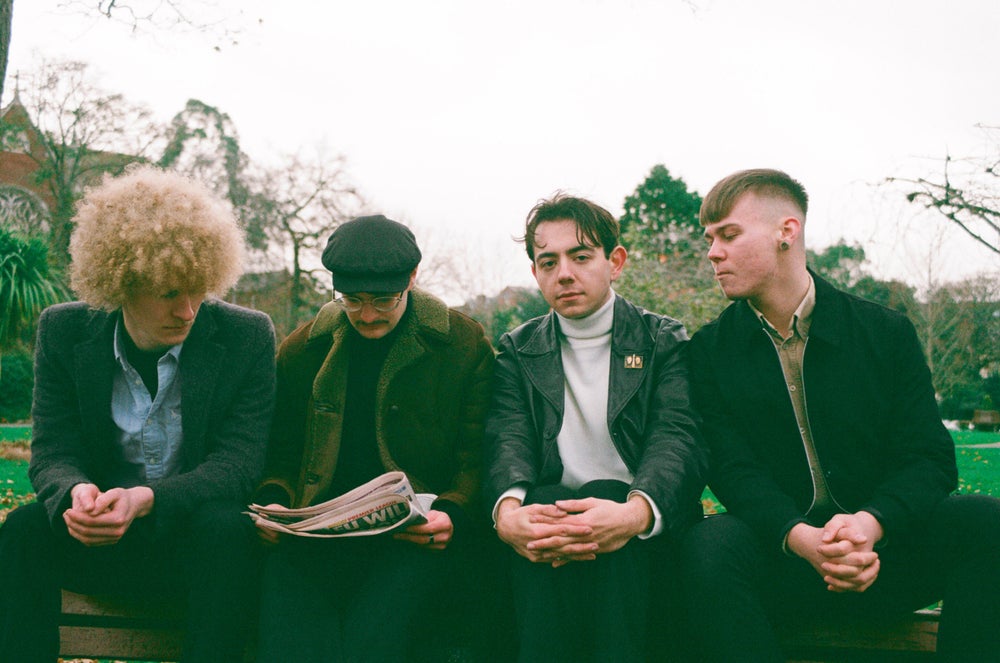 Hallan are no strangers here as we covered them with last summer's great "Modern England" and they are back with "Hands Up" off of the upcoming EP Reporting Live From The Living Room Floor which will be released via Nice Swan Records.
The bass line that kicks this song off is so sleek and truly sets the tone that this is going to be with you after the 2:48 length of it is over. Conor Clements demands attention as he powerfully sings. The band is tight and not a moment is wasted here, it's a perfect single with big choruses to sing along with and music to dance to. This needs to be played live before a packed audience as soon as possible so they can all sway and sing along without abandonment.
Of the song the band said that it "introduces the latest narrative of "Gumshoe Boy", an undercover operative in a satirical, parallel world where alternative music is outlawed in The State and the only legal audio consists of power-pop indie music and advertisement jingles."
Enjoy a listen to "Hands Up" below.
---
Join the conversation