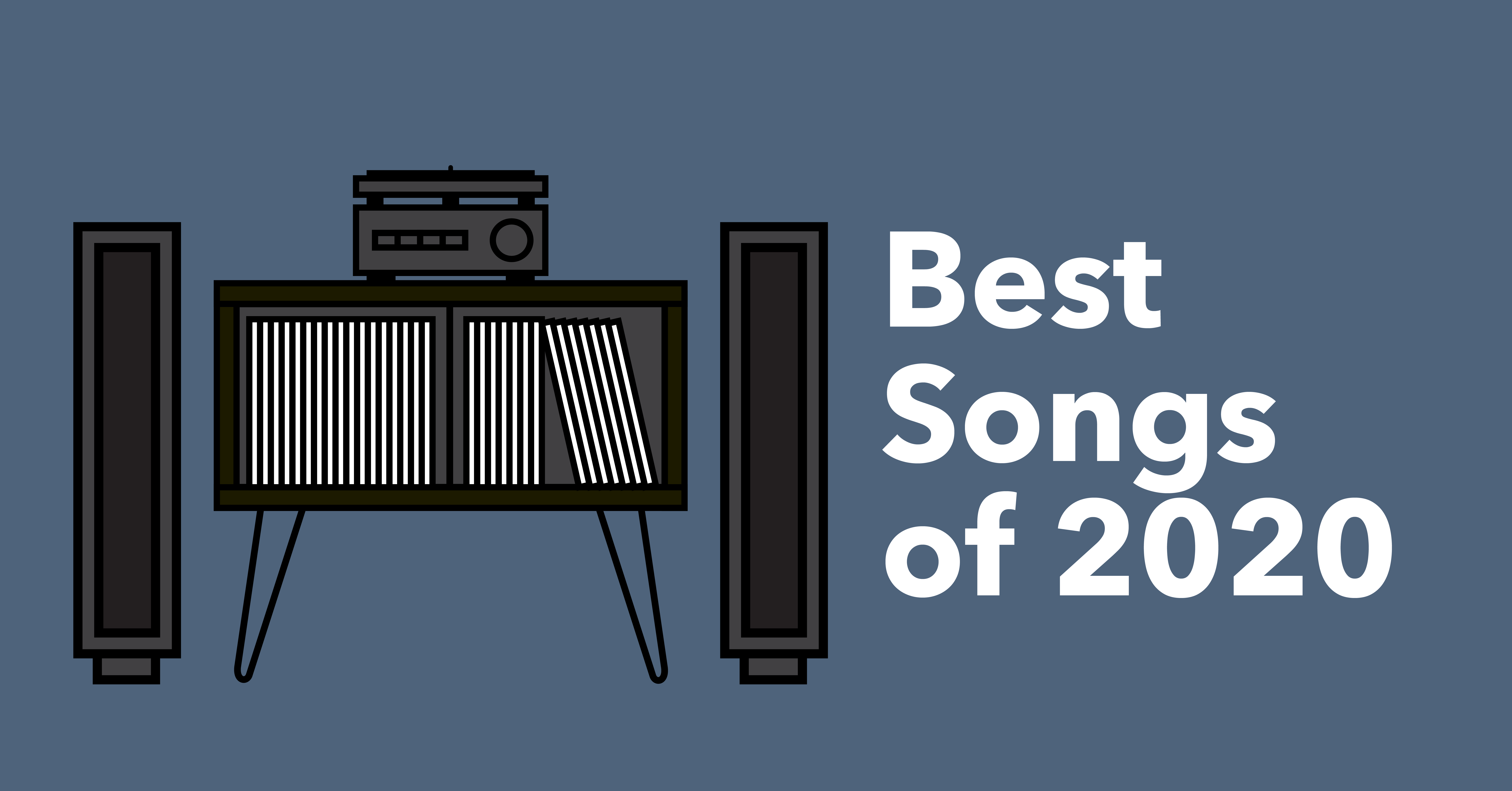 As usual, we took our time crafting our best of lists (find best albums here), as 2020 was a particularly rough year and hey, it never hurts to take some time and reflect upon the art that helped keep you (somewhat) sane during a troublesome 12 months.
These were the 100 songs that kept me going this year. There is a mix of the more obvious and expected choices from us, but we hope that there is enough new surprises in there from emerging artists that will provide a glimpse into the future of the artists that we will be looking forward to seeing live when it is once again safe to do so.
The whole list has been made into a Spotify playlist in reverse order, so you can listen in a countdown format. We have also included the playlist embedded after the list below.
Thanks for checking it out as usual and please continue to stay safe. Here's to a much better 2021.
100. Denson camp – "Hello, Time!"
99. Noah Chenfeld – "Orioles"
98. Nicole Atkins – "Domino"
97. Nature TV – "Hometown"
96. Benedikt – "My Killer" (feat. Tuvaband)
95. Steph Copeland – "Love Didn't Care For Me"
94. Willie J Healey – "Fashun"
93. Deep Sea Diver – "Lights Out"
92. Bartees Strange – "Mustang"
91. Jeff Tweedy – Guess Again"
90. Dawes – "Didn't Fix Me"
89. My Morning Jacket – "Feel You"
88. Adrianne Lenker – "zombie girl"
87. Jessie Ware – "What's Your Pleasure?"
86. Kelly Lee Owens – "Night"
85. Protomartyr – "Processed By The Boys"
84. Nat Vazer – "Higher Places"
83. The Lounge Societty – "Generation Game"
82. Maybe Babys – "Doorstep"
81. Gorillaz – "Aries (feat. Peter Hook and Georgia)
80. Destroyer – "It Just Doesn't Happen"
79. Sad Night Dynamite – "Icy Violence"
78. Sorry – "Perfect"
77. Crack Cloud – "Post Truth (Birth of a Nation)
76. Bob Dylan – "I've Made Up My Mind to Give Myself to You"
75. Faye Webster – "In A Good Way"
74. Glass Animals – "Dreamland"
73. TOPS – "Witching Hour"
72. Bombay Bicycle Club – "I Can Hardly Speak"
71. Empress Carnelian – "The Only Human in the Room"
70. Hazel English – "Off My Mind"
69. Sufjan Stevens – "Lamentations"
68. Laura Marling – "For You
67. MAITA – "Someone's Lost Their Goddamn Wallet"
66. Muzz – "Red Western Sky"
65. Pearl Jam – "Seven O'Clock"
64. Samia – "Is There Something in the Movies?"
63. Frances Quinlan – "Your Reply"
62. Tempesst – "On The Run"
61. Real Estate – "You"
60. U.S. Girls – "4 American Dollars"
59. EOB – "Olympik"
58. Mandrake Handshake – "Hypersonic Super-Asterid"
57. Phoebe Rings – "Chesire"
56. The Avalanches – "The Divine Chord" (feat. MGMT & Johnny Marr)
55. Katy J Pearson – "Take Back The Radio"
54. Chromatics – "Teacher"
53. Pinegrove – "The Alarmist"
52. Mystery Jets – "Screwdriver"
51. Dry Cleaning – "Scratchcard Lanyard"
50. Carlone Rose – "Do you Think We'll Last Forever?"
49. Hotel Lux – "Ballad Of You & I"
48. FEZ – "Repetition"
47. Childish Gambino – "53.49"
46. dad sports – "name & place"
45. Helena Deland – "Someone New"
44. Matt Berninger – "Take Me Out of Town"
43. Future Islands – "Waking"
42. DC – "neighbourhood"
41. Hamilton Leithauser – "Here They Come"
40. Alexandra Savior – "Can't Help Myself
39. Freddie Gibbs – "1985"
38. Nisa – "Common Denominator"
37. Khruangbin – "So We Won't Forget"
36. Yumi Zouma – "Cool For A Second"
35. Rolling Blackouts Coastal Fever – "Cars In Space"
34. Flyte – "I've Got A Girl"
33. Perfume Genius – "Whole Life"
32. Jay Electronica – "A.P.I.D.T.A."
31. Christian Lee Hutson – "Unforgivable"
30. The Killers – "Caution"
29. Roller Derby – "I Wish"
28. Fontanes D.C. – "no"
27. The Strokes – "The Adults Are Talking"
26. IDLES – "War"
25. Nadia Reid – "Oh Canada"
24. Shame – "Snow Day'
23. The Beths – Acrid"
22. The Wants – "The Motor"
21. Waxahatchee – "Can't Do Much"
20. Moses Sumney – "Me In 20 Years"
19. Car Seat Headrest – "Deadlines (Hostile)"
18. Porridge Radio – "Lilac"
17. Soccer Mommy – "cricle the drain"
16. Andy Shauf – "Changer"
15. Fiona Apple – "Cosmonauts"
14. Phoebe Bridgers – "Halloween"
13. Hum – "Step Into You"
12. Run The Jewels – "walking in the snow"
11. Fleet Foxes – "Can I Believe You"
10. Wolf Parade – "Julia Take Your Man Home"
9. Rolling Blackouts Coastal Fever – "Cameo"
8. The Strokes – "Ode To The Mets"
7. Doves – "Carousels"
6. SAULT – "Wldfires"
5. Flyte – "Losing You"
4. Fontaines D.C. – A Lucid Dream"
3. Sufjan Stevens – "My Rajneesh"
2. Courting – "David Byrne's Badside"
Phoebe Bridgers – "I Know The End"
---
Join the conversation