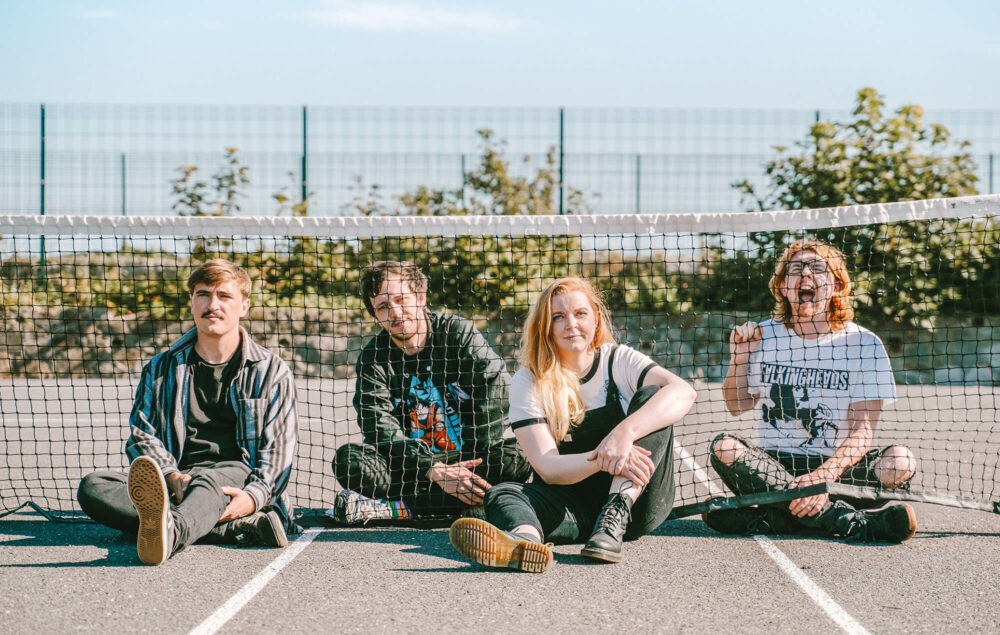 Dublin-based four-piece Sprints are one of the most exciting new bands to emerge from the scene, proven by their single "Drones" which we shared back in October.
They're soon to release their debut EP via Nice Swan Records and have recently returned with next single "Manifesto."
"Manifesto" is a punk rocker with a chip on its shoulder, one that gradually builds and builds, amping up the tension until it finally relents. It's equal parts hard hitting and still delivers a sneaky catchy chorus, like a mix of the artful punk mindfulness of fellow Irish rockers Girl Band (whose Daniel Fox produced their new EP) with some Wolf Alice mixed in there as well.
About the track, lead singer Karla Chubb said:
"Manifesto" is all about control, and the seeming lack of it we have sometimes – control over our own lives, our own bodies, our own societies. Written during the time of the Repeal the 8th referendum in Ireland, it's a call for equality. 

Life can feel like it's unravelling around you. We see our countries fall in and out of economic crisis, we see the homeless crisis worsen by the day, we see the rapid rise of addiction and drug problems, and nothing is being done about, yet when it comes to telling women what they can do with their own bodies, that's when people (the bigots) step in and show up? It baffled me.

"Manifesto" is about turning your cheek to the critics and bigots and those who judge and doubt, to try to shake the shackles of everyday existence and mundanity and go carve your own path.
Enjoy a listen to "Manifesto" below.
---
Join the conversation