In Sofia Coppola's On The Rocks, Laura (Rashida Jones) is in a rut, struggling to connect with her husband Dean (Marlon Wayans), who is often on the road for business, leaving her at home to tend to their two kids. This doesn't leave her much time for herself or the writing of her new novel that she can't quite crack. Things have been off between her and Dean for a while now and she starts to have suspicions about how faithful he's been while out on the road after a strange encounter when he returns home from a trip that only makes her even more concerned.

When her father Felix (Bill Murray) returns to town, he doesn't like what he is hearing about Dean's strange behavior, sure that he is cheating on his beloved daughter. A lot of it is projection and knowledge about the methods he used when he did similar acts, which was a big part of the reason that his marriage to Laura's mother didn't work out and why their father-daughter relationship hasn't been as strong as it once was. He is a huge flirt himself, charming his way through every encounter, almost as if Murray is playing a version of himself.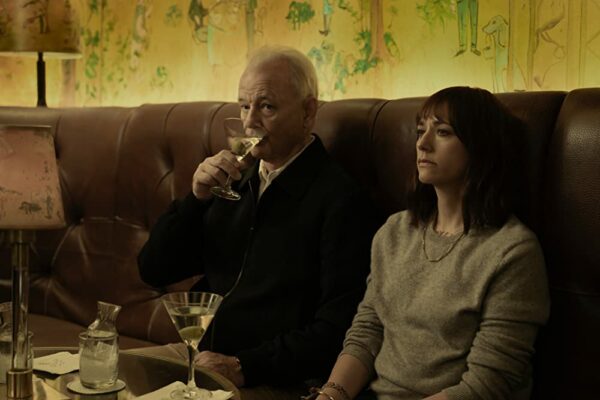 Felix won't take no for an answer and brings Laura along to track Dean's every move, hoping to catch him in the act and prove their suspicions to be correct. Laura is less enthused, scared about what this could mean for her world, but Felix is excited and rejuvenated by their stakeout adventures, more so because it gives him a chance to spend time and bond with his daughter once again.
Anyone whose seen Lost In Translation knows that Coppola and Murray make a killer team. This is the sort of role that is tailor-made for Murray at this point in his career and he runs away with it in a typically charming fashion. Jones does well stuck between the role of concerned wife/mother but also stuck with the confusion of wanting to accept your flawed father who is clearly trying, yet maybe for not all the right reasons. Both actors get a chance to show their comedic chops, along with the more emotional demands of their roles. It is also refreshing to get to see Wayans get to dabble in a role that allows him to show a rarely seen dramatic side.
One of the crowning achievements at hand is the way that Coppola and cinematographer Philippe Le Sourd capture New York City, making it seem as vibrant and larger than life as ever. Somehow portrayed here as intimate and full of intricate wonders and moments that are meant to be adored by this father and daughter (given they also are doing enough financially to enjoy these institutions). There's also plenty to love with the fitting score from Phoenix, whose frontman Thomas Mars is married to Coppola. They never overshadow anything that's happening on the screen, but instead, complement it in an assured fashion.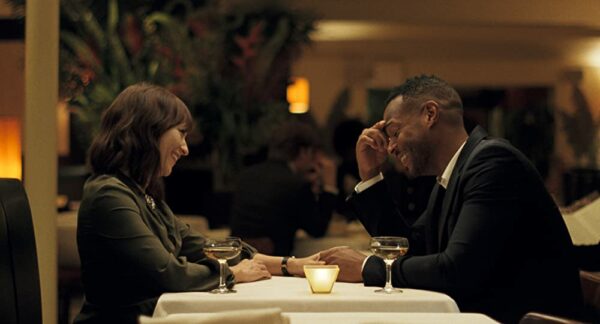 Coppola, who also penned the screenplay, doesn't take the script to a deep enough place to resonate in the same way that Lost In Translation did. Yet at the same time, there are some powerful moments and revelations and plenty of surprises on the way that almost contradict that feeling. While the end result feels a bit too neat and tidy, somehow at the same time there is an understated power to the way that Felix goes about his business, practically looking for any excuse in order to spend some quality time with his daughter. But by doing so, his past transgressions resurface, considering the stuff he's accusing Dean of doing so may just be his projections from his own guilty conscience.
Despite it feeling like it could've had a little more bite here and there, it never outstays its welcome and the lovely portrayal of New York mixed with the lovely chemistry shared between Jones and Murray (who may sneak into the Awards conversation), is enough to make this a delightful excursion from an otherwise dark year. It doesn't quite reach the heights of its potential but there is enough to chew on here to make it one of the better latter year films from Coppola.
Rating: 7.5/10
---
Join the conversation