A Borat sequel wasn't something anyone saw coming anytime soon, but given that literally, anything can happen in this miserable hellhole of a year, why not? With a crucially important election mere days away and our political landscape about to collapse, on top of a deadly pandemic running rampant across the states (as well as the whole world) it seems we needed Borat more than ever.

Borat mastermind Sacha Baron Cohen returns for more hijinks, a character that almost fits in scarily well in the new America transformed by Trump and his cult-like cronies. We are not a smarter country for it but it lends its hand to Cohen's creative talents and he dips back into the well because he knows there is ample amount of material to warrant it – and plenty of subjects who willingly deliver it without any shame.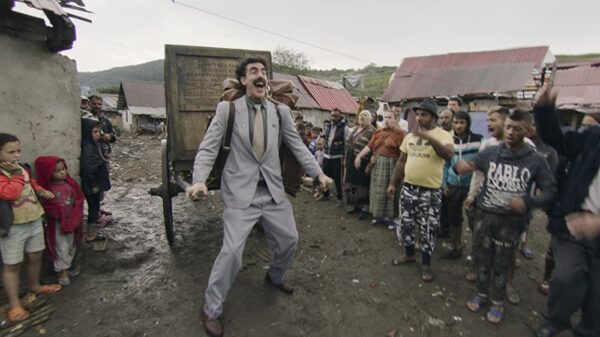 This time around he makes his return visit to America and is accompanied by his "15-year old" daughter Tutar (Maria Bakalova, really age 24) who hopes to one day live in a golden cage just like Melania does, as she sees in the Disney-esque cartoons she watches about Trump and the first lady, in insane and hilarious fashion. They come to America but this time around people on the street recognize Cohen's Borat, so he has to take up new guises in order to pull off his tricks. This makes it hard for them to achieve their goal of delivering Tutar to as a gift to Vice President Pence, you know since he's a notorious ladies man and all.
Even still, seeing it in full context is a whole different thing, and it's more so alarming and shocking that just laugh out loud funny. In fact, the most surprising aspect of this Borat sequel is that there are moments that are as alarming, and dare I say heartfelt. In particular, a scene with two lovely Jewish women at a temple is actually quite touching and provides a rare beacon of hope, contrasted with scenes of Borat in character at a COVID-era rally where Trump supports are gleefully singing along to a song about injecting Obama with the "China flu" and treating them "like the Saudis do."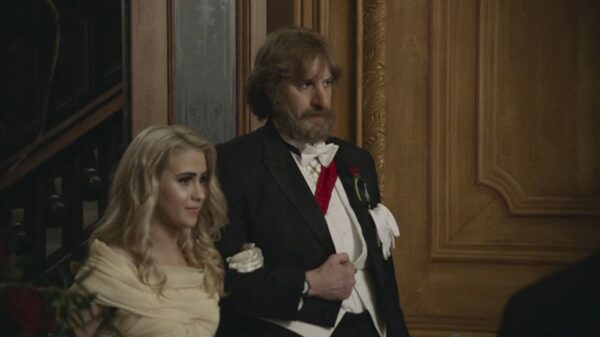 Cohen delivers his typically shock-inducing performance, but it's actually Bakalova who ends up stealing the show. She goes toe to toe with Cohen in the hilarity and pushes the limits of where things could go, without ever overplaying her hand. While her storyline with Borat is as silly as can be, she finds ways to inject her own layers to the role which helped picked up the film when the gags did stumble here and there.
The thing that was so staggering about the first Borat was him using this ridiculous character to shine a light on the darkest crevices of our country. Now that we are living in a time where people are willing to do that for their own supreme leader, the humor has shifted into something different. While our country has recessed, Borat has somehow evolved into something dare I say a bit more mature and sobering.
That's not to say that Cohen doesn't find plenty of silly humor and laughs going that will make some people uncomfortable. While it's not as funny or as surprising as what came before, there is still plenty here to revel in and I laughed a ton. If nothing else, it was a welcome distraction from a crazy time, one that actually needed Borat more than ever. Who knows how much it's timed-release before the election will have any impact, but considering the state of this country, anything is possible.
Rating: 7.0/10
---
Join the conversation