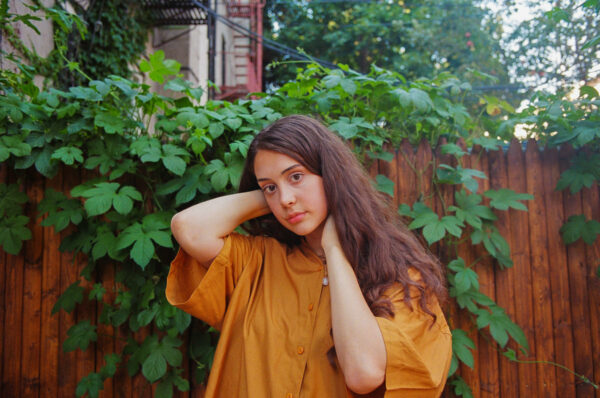 New York's Nisa Lumaj has been making a name for herself and her project Nisa of late, with her recent steady output of new material. And even though it's only been a few songs, she has already showcased a wide range of styles, one that she expands even more on her brand new single "Common Denominator," taken from her forthcoming debut EP, due out in early 2021."

While she maintains the emotional sense of folk-rock that she has showcased on her other singles, there's a more 90s rock sound this time around that lets her rock out a bit, sort of like a mix of classic Liz Phair with a bit of the modern sensibilities of modern acts like Snail Mail and Angel Olsen.
Production-wise, she uses her voice in ways that allow it to stand out from the rest of the pack of indie rock songs of this variety, with a genuine punchiness that feels raw and earned, and makes you miss for the freedom of seeing songs like this come to life in the live arena.
The track gets a fitting 90s-esque music video that she has released along with the song, which was directed by Angela Ricciardi and Jeremy Reynoso.