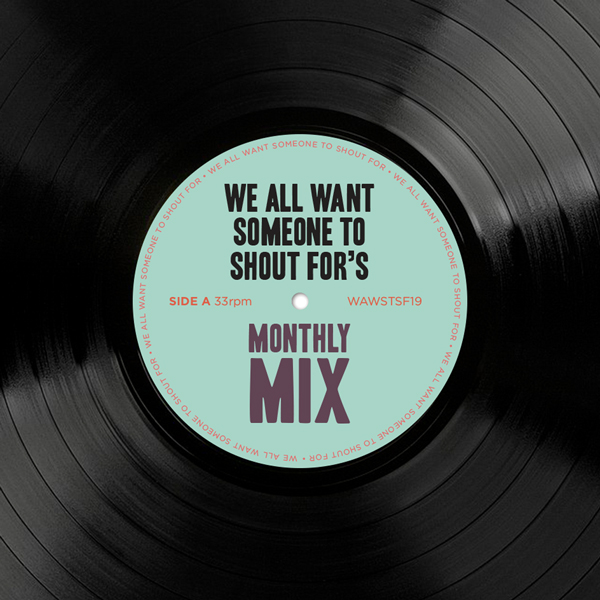 Artwork by Anthony Bauer
Here we are fully into fall and I am now 30 years old. I started this blog when I was 17. Let that sink in for a bit.
With that said, September was a quietly super busy month for both life and new music, with plenty happening in-between. With that said, we found plenty of time for good new music and have compiled them into a monthly mix for you guys. It features the best of the big new releases as well as the always even more intriguing new songs from up and comers and overlooked bands alike.

Here is my monthly mix for September 2020. You can find the Spotify mix here or find it embedded below. Follow the playlist if you dig what you hear and tell a friend.
1. IDLES – "War"
2. Fleet Foxes – "Can I Believe You"
3. Kevin Morby – "Campfire"
4. Phoebe Rings – "Chesire"
5. Noah Chenfeld – "Orioles"
6. Faye Webster – "Better Distractions"
7. Vania – "Wonder"
8. Sufjan Stevens – "Run Away With Me"
9. ESTATES – "Sleepless"
10. Action Bronson – "Golden Eye"
11. Little Rooms – "Man In Space"
12. Helena Deland – "Truth Nugget"
13. Gorillaz – "Strange Times" (feat. Robert Smith"
14. Sunken – "Visions Of You"
15. Matt Berninger – "One More Second"
16. NewDad – "Blue"
17. Jack Rabbit – "(240)"
18. Angel Olsen – "Mr. Lonely"
19. Luke De-Sciscio – "My Love Abounds"
20. Huck Hastings – "It's Alright / It's Cool (Commitment Issues)"
21. Local Natives – "Statues in the Garden (Arras)"
22. The Avalanches – "Take Care In Your Dreaming (feat. Denzel Curry, Tricky & Sampa The Great)
23. Future Islands – "Moonlight"
24. Lacuna Common – "English Weather"
25. Doves – "Mother Silverlake"
26. Found Space – "Shadows"
27. Porridge Radio – "7 Seconds"
28. Hypoluxo – "Nimbus"
29. A Place in Between – "Inspiral"
30. Club 8 – "Our Little Loving"
31. Low Key Crush – "Been Waiting"
32. Tune-Yards – "nowhere, man"
33. Osees – "Terminal Jape"
34. Kowloon – "Come Over"
35. Luke Rathborne – "Be The One"
36. Sapphire Blues – "Ourselves Forgotten"
37. Everything Everything – "Big Climb"
38. Sylvan Esso – "Ring"
39. Fenne Lily – "Birthday"
40. Anjimile – "Giver Taker"
---
Join the conversation