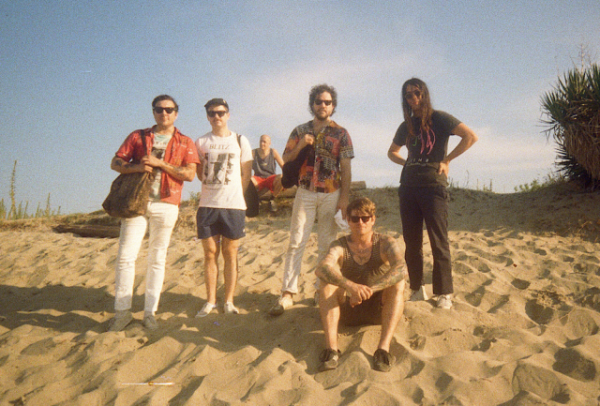 You may see that headline and be confused, asking yourself, wait, didn't Osees just release their new album Protean Threat today? You surely must mean that when you say new album. Nope. While it's true that Protean Threat is indeed a new album that is out today, the band also have announced another new album, Metamorphosed, that will be released on October 16th via Rock Is Hell.

The release is a five-song 24-minute release featuring music from the same sessions as last year's Face Stabber.
Today the prolific rockers released the firey "Electric War," a barnburner of a rocker that falls just shy of two-minutes but absolutely makes use of every one of those seconds.
Enjoy a listen to "Electric War" below, along with a quote from Osees' John Dwyer about Metamorphosed:
This is just how the release landed. We are trying to stagger the releases a bit this year and we have a salvo coming down the pipe, so that's how the cookie crumbled. Metamorphosed would've been out sooner but with the virus restrictions, shipping of LPs has obviously slowed down and so has manufacturing, so here we are.
---
Join the conversation