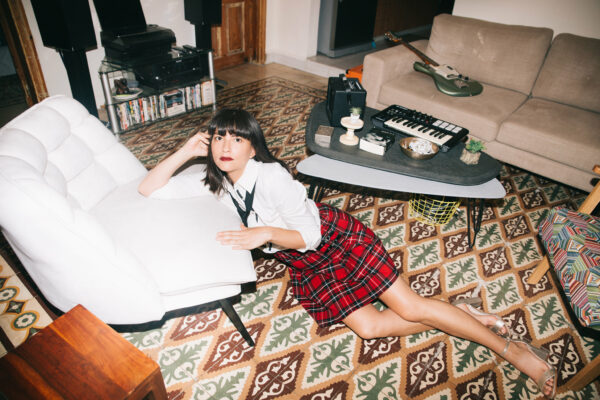 Israeli artist Tamar Aphek shared her new single "Show Me Your Pretty Side," the latest from her upcoming album All Bets Are Off, which will be released on January 29th, 2021 via Kill Rock Stars.

"Show Me Your Pretty Side" is a track that goes above and beyond genre, casting a magical spell that sounds like a chill jazzy version of The Kills in the coolest club downtown that is too cool even for you to step foot in.
About the track, Aphek had this to say:
In my search to find some answers, I was inspired by the Nobel lecture of Martin Luther King (1964), who talked about the conflict between material and spiritual realms of human beings. My song is an inner dialogue between what I call the "good cop bad cop" which I believe exists in every person, so one person is asking his or her partner to take off the cover which conceals the pretty side.
Enjoy a listen to the lovely "Show Me Your Pretty Side" below and pre-order the album now right here.
---
Join the conversation