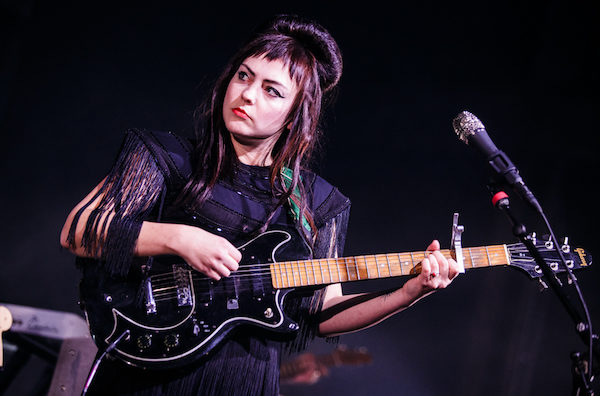 [Angel Olsen at Brooklyn Steel in 2019]
Angel Olsen has shared of cover that she did of Bobby Vinton's classic song "Mr. Lonely" as a part of the soundtrack of the new Miranda July film Kajillionaire.

The cover is performed along with the film's composer Emile Mosseri and as you can imagine, Olsen's retro folk approach is literally a perfect match for a cover of "Mr. Lonely." Olsen has been using more synths and electronics in her recent recordings, which makes the synth pairing with Mosseri's score a wonderful tag team, that feels every bit as melancholic and sad as it deserves to be.
You can find Olsen's cover of "Mr. Lonely" available to listen to below. The full score for Kajillionaire will be out on September 25th, the same day the film is released in theaters.
---
Join the conversation