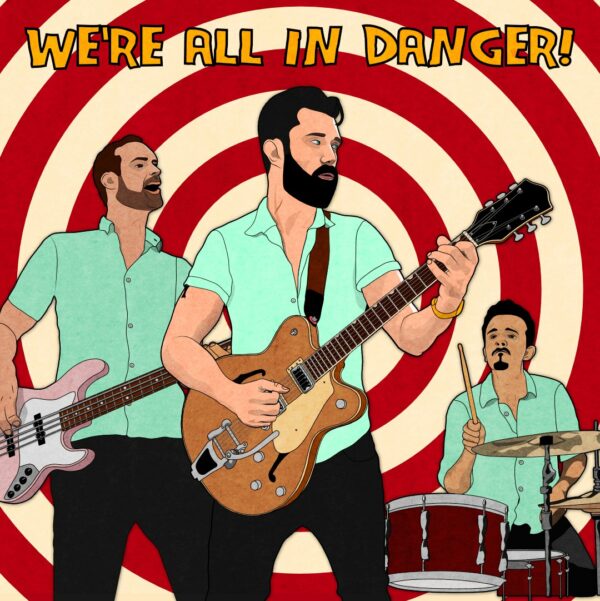 We're All In Danger! is a surf rock band formed by guitarist Jim McGrother who is based in London, UK, although if you listened to their debut single "Flamingos With Teeth" you wouldn't be totally wrong for mistakingly thinking that they're from California.

"Flamingos With Teeth" is a classic sounding surf track that feels like it's from a different era completely. The sort of song you could imagine Tarantino digging up for his next film. The band describes it as a song about a "recurring dream/nightmare I had about being chased by flamingos with teeth."
Find the groovy track available to listen to below.