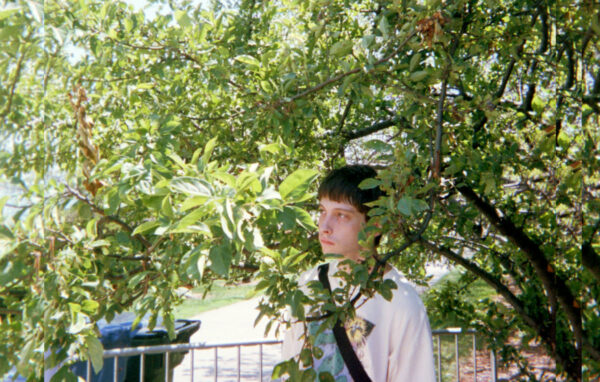 Red Tunic is the new project of Chicago-via-Cincinnati musician Ezra Saulnier, of the band Cross Country.

He has recently released the new single which features the art-rock "Angel Lamp." The track has an off-beat distorted post-punk style that feels like a cross between White Fence and Parquet Courts, with a style of its own that is oddly charming and catchy, very much in its own way.
You can find "Angel Lamp" streaming below and find its available to stream/buy at Bandcamp along with its a-side.