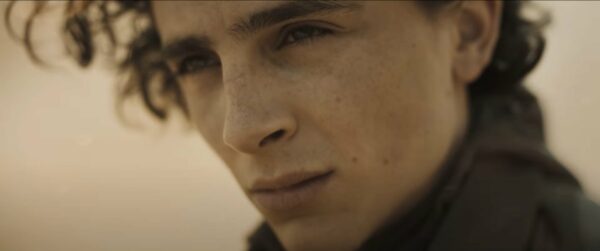 Ever since it was announced that Denis Villeneuve would be directing the new adaptation of Dune, let alone the incredibly stacked casting announcements, we have been waiting in anticipation for the first official footage.

After premiering in front of "brave" fans that risked seeing Tenet in theaters, now the first Dune trailer has arrived for the rest of us. It looks every bit as magical and awe-inspiring as we had imagined. Along with the mythological atmosphere and awe-inspiring sci-fi inspired production design, we get a look at the ridiculous cast that stars: Timothée Chalamet, Rebecca Ferguson, Oscar Isaac, Stellan Skarsgård, Zendaya, Jason Momoa, Josh Brolin, Dave Bautista, and Javier Bardem. Sheesh.
Dune is planned to be released in two parts, with this film covering the first half and the second covering the second half. No offical word on the second part's title or release date yet, but as of now Dune is looking at a December 18th theatrical release date from Warner Bros, though who knows what the state of the country will be like by then.
For now, enjoy the trailer for Dune below.
---
Join the conversation