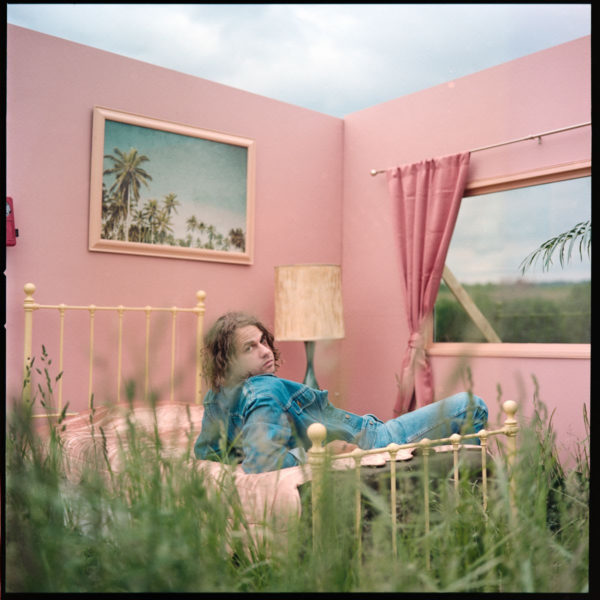 Photo by Johnny Eastlund
Kevin Morby has announced that his new album is entitled Sundowner and will be released on October 16th via Dead Oceans. Along with today's announcement comes the release of lead single "Campfire."

The track features his partner Katie Crutchfield (Waxahatchee) in a very Kevin Morby-esque track that is a beautifully written and honest folk ballad, that is more of a return to his older sound after somewhat of a minor departure on his last album 2019's Oh My God.
This album is described as Morby's ""attempt to put the Middle American twilight — its beauty profound, though not always immediate — into sound."
It's safe to say that "Campfire" does exactly that and then some, and bodes well for the rest of the album. As if anyone could doubt Morby at this point.
Find the music video for "Campfire," which was directed by Johnny Eastlund & Dylan Isbell available to watch below. We have also shared the album art and tracklisting along with some virutal tour dates which will see Morby performing his complete discography in chronological order every Thursday starting on September 10th, culminating in a performance of Sundowner the day before the album's release.
1. Valley
2. Brother, Sister
3. Sundowner
4. Campfire
5. Wander
6. Don't Underestimate Midwest American Sun
7. A Night At The Little Los Angeles
8. Jamie
9. Velvet Highway
10. Provisions
Kevin Morby Virtual Tour Dates:
Thu. Sept. 10 – Harlem River
Thu. Sept. 17 – Still Life
Thu. Sept. 24 – Singing Saw
Thu. Oct. 1 – City Music
Thu. Oct. 8 – Oh My God
Thu. Oct. 15 – Sundowner
---
Join the conversation