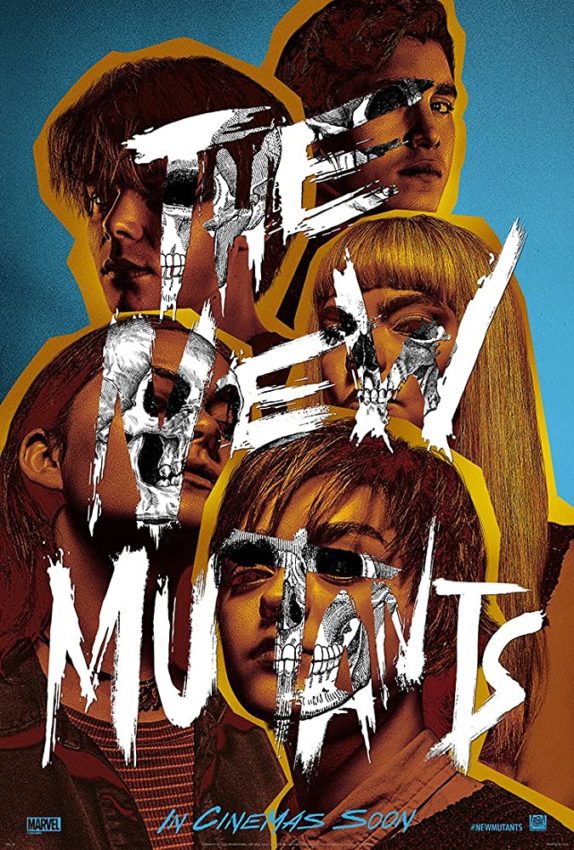 The New Mutants | Josh Boone | August 28, 2020
[Before we dive into Will's thoughts on New Mutants, a quick note from Will: Last night I drove to the Warwick Drive-In Theater in Warwick, New York to catch a screening of The New Mutants from the safety of my car. We just want to urge people to please only attend a drive-in screening if you are able to safely do so, as movie theaters are not fully reopened nationwide (nor would we recommend stepping foot in a movie theater of any capacity for several hours in the midst of a global airborne pandemic). No movie is worth risking your health and safety. Be safe and well everyone!]
It figures that The New Mutants finally gets released during the chaotic and hellish year that is 2020. Director Josh Boone (The Fault In Our Stars) and the film have had a rocky journey over the past two years, with multiple release delays, reshoots that never occurred, and now an unceremonious release date dump as the first proper big studio film released in the United States during its "comeback" from COVID-19, which is still running rampant throughout our country.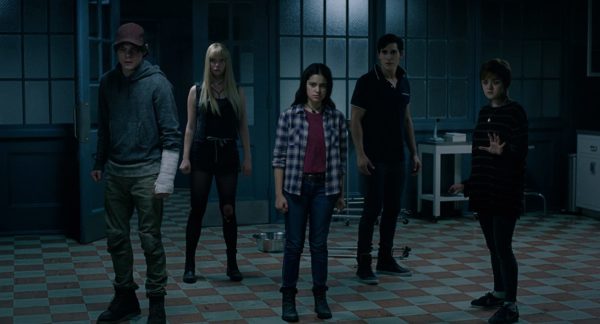 Without wasting much time, New Mutants launches through an introduction to a young Native American woman named Dani Moonstar (Blu Hunt) who wakes up after a traumatic event in a strange hospital where she is kept by Dr. Reyes (Alice Braga), along with four other angsty teenagers: the kind-hearted Rahne (Game Of Thrones' Maisie Williams), the angsty Illyana (Anya Taylor-Joy), the troubled Sam (Stranger Things' Charlie Heaton) and Brazilian playboy Roberto (Henry Zaga).
They each have powers that they were unable to contain, which resulted in a traumatic incident that still haunts them. They're kept here as both science experiments and prisoners, unable to leave and kept under the watchful surveillance of Reyes. She is just a cog of a bigger machine, headed by her superiors at the Essex Corporation.
After Dani's arrival, strange things start happening in the hallowed halls of the hospital grounds, and it becomes clear where the plot is heading. She's the strange outsider who isn't accepted by the rest of the group and these new spooky circumstances don't help matters any.
Boone and co-screenwriter Knate Lee try to mix a coming-of-age X-Men story with The Breakfast Club and the psychological/supernatural horror genre to give Fox (now Disney) a new generation of mutants to spawn a franchise. But they didn't do enough new or interesting things here to make anyone care outside of the optics of it being a part of the X-Men universe. They have special powers, do mention the X-Men by name, but outside of that, it lacks anything resembling the best of the X-Men films that stand out in our memory.
While not the complete and utter disaster that some are anticipating with the cursed happenstance pre-dating its release, The New Mutants' biggest crime is the forgettable level of mediocrity that it hits. It isn't bad enough in a way that it's fun or goofy in a memorable sense, and it hardly leans into the horror elements that were initially showcased in the first trailer. It's not fun, it's not scary and it really doesn't feel like X-Men. All three of these things were what made the idea of this film exciting, yet none of them are there.
The New Mutants could've been a fresh prospect of where X-Men could have spun-off into but instead, it's just another unfortunate victim of the unforgiving year that is 2020.
Rating: 5.0/10
[Again. We urge you to only see The New Mutants or any other movie if you are able to see it safely at a drive-in theater. Be safe.]
---
Join the conversation