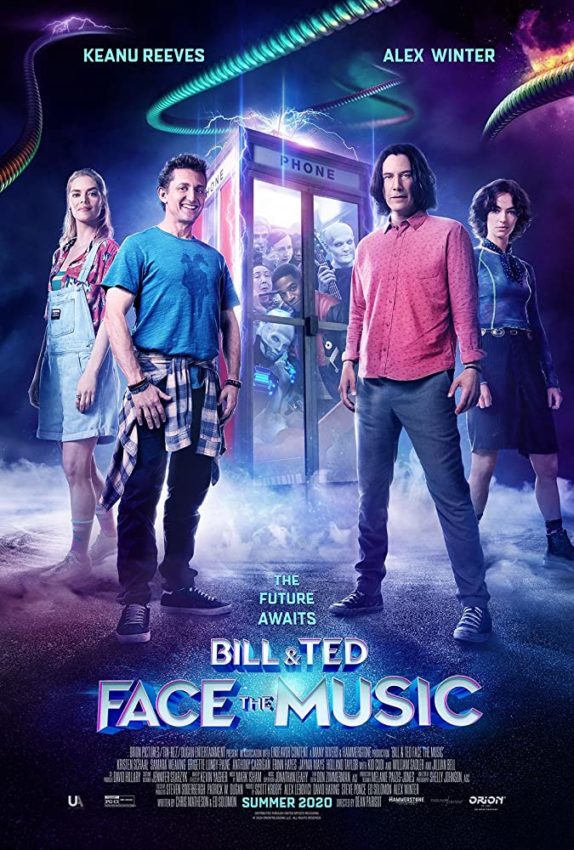 Bill & Ted Face The Music | Dean Parisot | August 28, 2020
In the 1989 comedy classic Bill & Ted's Excellent Adventure, two slackers end up being humanity's last hope with just a goofy but good-natured attitude and friendship built on positive refrains such as "be excellent to each other". The two went on to save the world again two years later in 1991's Bill & Ted's Bogus Journey and return for a third time nearly three decades later with Bill & Ted Face The Music. Only this time it's the real world that needs Bill & Ted to save us from the real-life horror that is the year 2020.

Just look at the state of the world – but in particular the shape of the United States. It's a rough time out there with a deadly pandemic running wild, coupled with racial tension boiling over and a total lack of leadership on both fronts. We are being anything but awesome to one another. So it's quite fitting that we get what is likely the final Bill & Ted adventure during a time where we really can use a complete distraction.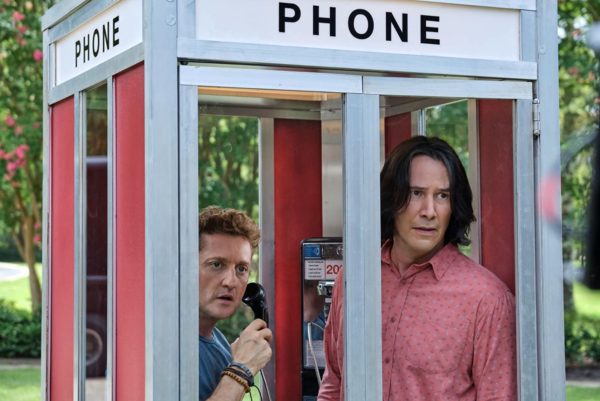 It's been a while since we shared an adventure with Bill (Alex Winter) and Ted (Keanu Reeves), now middle-aged and still not living the rock star life that they thought they would achieve by now. Instead, they're trying to salvage their respective marriages to their princesses (Jayma Mays & Erinn Jayes), which isn't going so well, as they treat their relationships the same as their respective friendships. Then there's Bill's daughter Thea (Samara Weaving) and Ted's daughter Billie (Brigette Lundy-Paine) – who are essentially their female clones, slackers with a keen ear and infinite music knowledge passed down from their parents who don't seem to have any direction in life except a love for music.
But wouldn't you know it, the universe comes a calling and needs Bill & Ted to go on another time-traveling adventure so that they can write a killer song that will save the world. Only this time the loveable duo can't do it alone. This time, it's a family affair, with the children and wives getting in on the time-traveling fun. Chris Matheson and Ed Solomon, the duo who wrote both prior entries, return once again, this time providing a script for director Dean Parisot.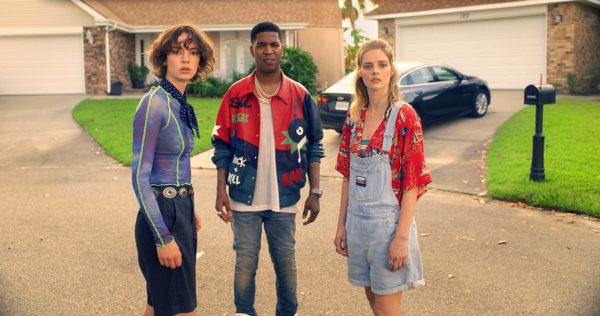 Where Bogus Journey veered into some crazy left-field territory, this is more of a return to form to the concept of the first adventure with enough new modern elements to make it worth revisiting. There are some cool new historical musical figures that the gang gather up, as well as a few present-day cameos. Parisot finds a good balance of bringing this story to modern times, feeling both nostalgic and forward-thinking.
While the first half takes a bit of time to find its groove after doing the necessary legwork of playing catch-up and setting up the plot, it really lets loose in the second half, where it goes all-in on the colorful and wild fun that has all the charm that you'd expect from a Bill & Ted adventure. Does it rely heavily on throwback and nostalgia? Totally, dude. But it balances the hat tips with enough heart and generational baton passing that is genuine and sweetly affecting, overcoming some of the predictable plot elements.
It's awesome to see Reeves and Winter back together again; although they've clearly aged, they still bring the good-natured heart to the roles, along with the heaps of goofiness and delightful charm. Weaving and Lundy-Paine are having a blast in their roles, doing some pretty spot-on impressions of our heroes. But it's Anthony Carrigan who nearly steals the film (as he does on Barry) as a time-traveling cyborg named Dennis who is this film's version of Death – who also is back with William Sadler gleefully reprising his role.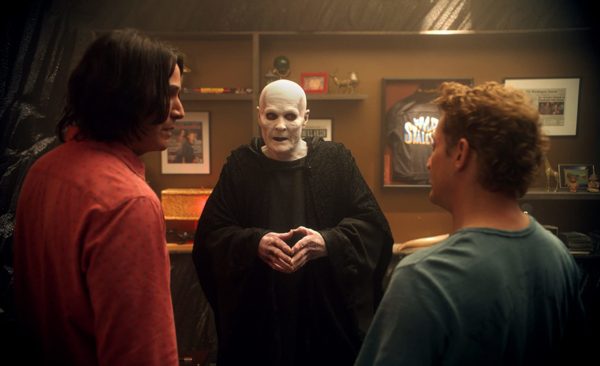 You could make a fair argument that Bill & Ted Face The Music plays it safe and doesn't quite veer into new territory. Does it live up to three decades worth of expectation? I don't know about that, but that's up to the fans to say. But the fans of the first two will likely be pleased with this latest adventure, which does come with a sense of finality that seems appropriate.
It's a silly fun time that is exactly the sort of distraction that we all need right now. It may not save the world, but it provides a solid enough escape for 90-minutes that will bring a bit of joy that we all can surely use right about now.
Rating: 7.0/10
---
Join the conversation