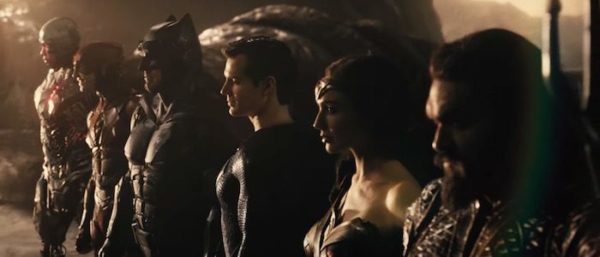 Fans willed Zack Snyder's cut of Justice League into actual existence, with HBO Max and Warner/DC listening to fans' wishes of seeing the Snyder Cut and today, we got the first trailer for the new look at Justice League that hopes to fix some of the (many) wrongs of Joss Whedon's version.

The new trailer gives us plenty of new footage and some that is reminiscent of what we got in the theatrical release. We are eager to see how much Snyder's version really salvages what came before, and it seems like it will likely fall in-between somewhat and not nearly as much as fans want.
Enjoy the teaser trailer below, which is scored with Leonard Cohen's "Hallelujah". The Snyder cut of Justice League will hit HBO Max sometime in 2021 as a 4-part miniseries and a full 4-hour release.
---
Join the conversation