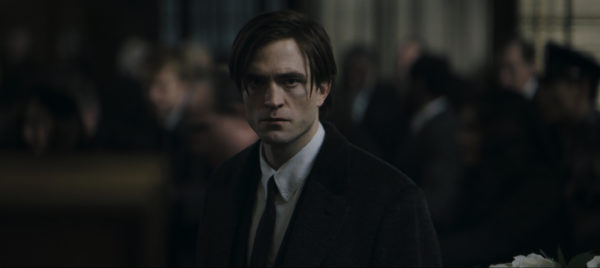 DC has been spoiling fans today with plenty of new trailers and teases from DC Fandome (including Wonder Woman 1984, The Suicide Squad, and Zack Snyder's Justice League), and they have saved the best for last with the first teaser trailer for Matt Reeves' The Batman, giving us our first proper look at Robert Pattinson as Batman/Bruce Wayne.

This version is as gritty as promised, with Pattinson's Batman as a vigilante detective working alongside the GCPD and Jim Gordon (Jeffrey Wright). What is fascinating about this take of Batman is that it takes place two years into his career as Batman when he's still a masked vigilante working in a more makeshift and raw manner. This also applies to Catwoman (Zoë Kravitz), The Penguin (Colin Farrell), and The Riddler (Paul Dano) – not to mention even Alfred (Andy Serkis).
This approach seems to be cast across the entire film, which seems to be a refreshingly different take from the previous incarnations of Batman that we've seen in cinema.
We're surprised that we got a full proper teaser trailer considering they had to stop filming a third of the way through production due to the COVID pandemic, but we certainly aren't complaining. The film looks every bit as good and gritty as advertised.
Find the first trailer for The Batman below. Warner Bros. will be releasing it on October 1, 2021 (again, fingers crossed).
---
Join the conversation