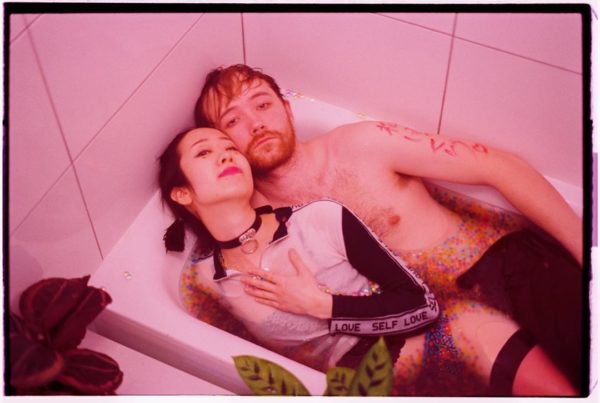 Skygasm is a husband-wife duo of Japanese born vocalist and guitarist Akiko Matsuda and Scottish born multi-instrumentalist and producer, Henry Dobson. The duo is based between London and Scotland and just recently released their new EP Fan Fiction.

"Marshmallow Lollipop" is the awesomely titled focus track from the EP, one that showcases a big sonic wallop that captures the power of expansive shoegaze influences that result in a big dreamy sound that sounds way bigger than just two people could produce.
Find "Marshmallow Lollipop" available to stream below.
---
Join the conversation