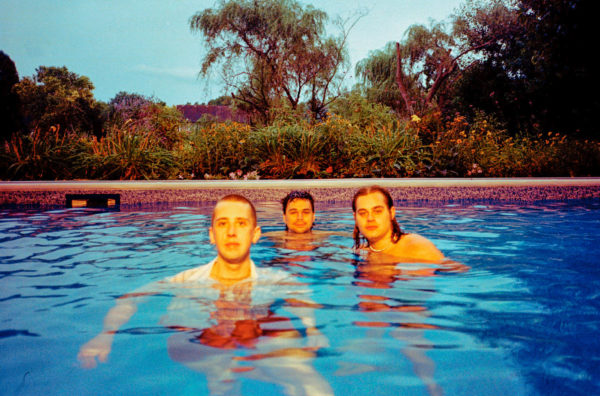 Photo by Athena Merry
Indiana indie rock trio Hoops will October 2nd via Fat Possum Records. Today they have followed-up recently released single Halo by Hoops">"Fall Back" with album opener "Glad You Stayed."
It's a dreamy slice of 90's rock with lush arrangements that captures the tough emotional subject of the song which is about a close friend of the band who attempted suicide.
The song's writer Keagan Beresford explains:

"It was the first time I had experienced something like that. It brought a whirlwind of conflicting emotions, but more than anything I was just happy they survived."
Find "Glad You Stayed" available to stream below.