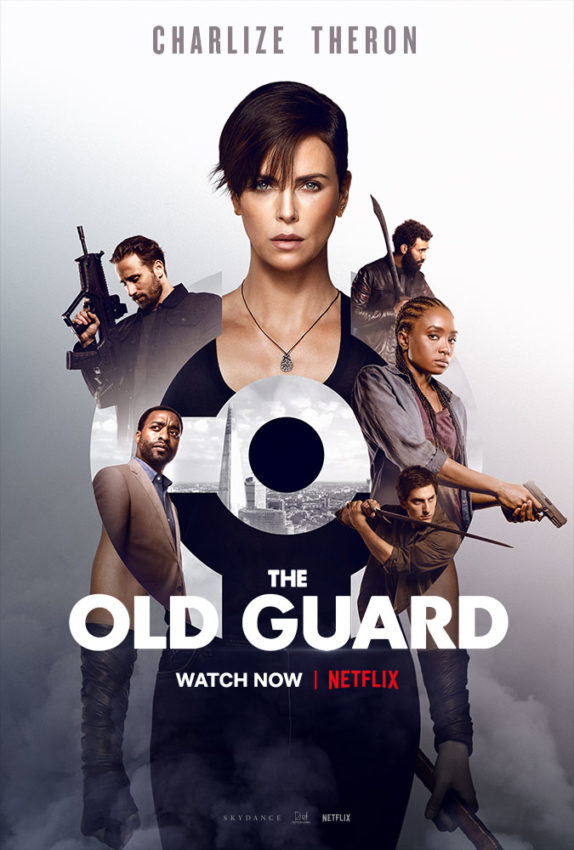 The Old Guard | Gina Prince-Bythewood | July 10, 2020
Charlize Theron has become the new age marquee action star and proves why this is the case in The Old Guard, one of the better Netflix original films (including Roma, The Irishman, The Cloverfield Paradox, and more) – though that's not really saying much is it?
The Old Guard is based on Greg Rucka's comic series of the same name and is faithfully lifted from the page to the screen by the writer himself. The film is directed by Gina Prince-Bythewood, who isn't known for her work with action films, most recently directing 2014's Beyond The Lights. She gets to flex her action film muscle here and seems to have a lot of fun with the genre.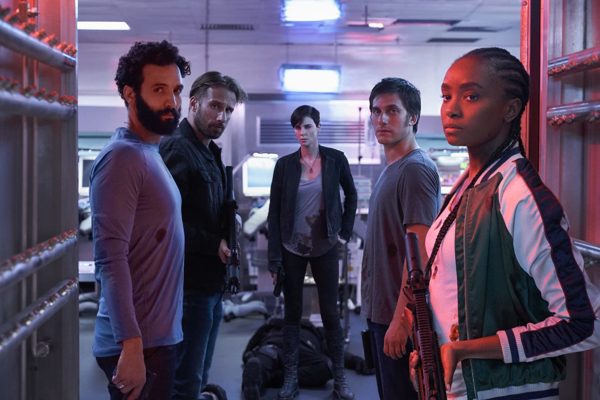 That's because it's a pretty fun idea. Andy (Theron), Booker (Matthias Schoenaerts), Joe (Marwan Kenzari), and Nicky (Luca Marinelli) are century-old warriors who use their ability to heal from even the deadliest of wounds for the good of mankind for hundreds of years – and in Andy's case, thousands of years. This obviously takes a toll on their mental and emotional state as they have seen plenty of death and war, losing many of those who they held dear.
For a while (at least 200 years), it's just them, but things change for all involved with the discovery of another invincible soul in Nile Freeman (KiKi Layne), a marine who comes back to life after a combat tragedy. This isolates her from her fellow soldiers and gives her a taste of the sort of isolation that comes with the territory, the stuff that Andy and her team have been dealing with for what must feel like an eternity.
Naturally, there are those who share knowledge about these unkillable mercenaries. There's ex-CIA agent Copley (Chiwetel Ejiofor), who sets up a job for their team, and the more nefarious pharma CEO Merrick (Harry Melling), who wants to study their bodies like lab animals in order to create life-extending pharma products that can make him a pretty penny (or in this case, a pretty pound).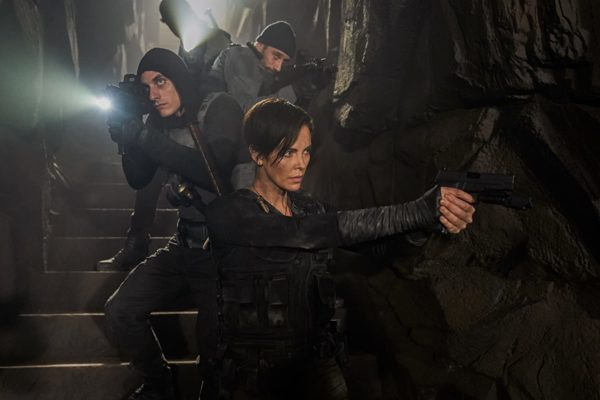 Like a mix of John Wick and X-Men, there are crossover elements of the genre when you have unkillable people that can kick ass but also have qualms about their mortality and meaning in the grand scheme of things. It's a fun viewing, but although the actors do their best to bring the pages of the comic to screen in a meaningful manner, it's a mixed effort that doesn't ever find a consistent tone.
The heart of The Old Guard of course is Theron, who can make this sort of picture in her sleep at this point (especially after Fury Road and Atomic Blonde). This is a compliment, as she is able to balance bad-ass action star with the complex tormented century-old figure as well as anyone possibly could. The same can be said of the reliable Matthias Schoenaerts (The Mustang), who also elevates the material he's working with, bringing some believable and complex emotional depth. Then there's KiKi Layne, who confidently shows some real action chops, alongside the growth her character sees in a short amount of time.
Sadly, The Old Guard doesn't have the same firm grasp on this duality. The action is shot well enough for someone venturing into the genre for the first time and a concept like this does make for quite an easily digestible viewing. But the stakes don't ever register and it takes a little bit too long for the emotional crux of the story to really set into place in a meaningful fashion. It doesn't bare enough heart and doesn't even lean into shlocky John Wick kill territory. Instead, it falls somewhere in between the two. That's not to mention some questionable music choices that felt too on-the-nose and forced, like a chaotic music video.
There are hints of a sequel on the horizon within the film, and something tells me that this is the sort of franchise that may actually get better over time now that they have the necessary table-setting out of the way. I wouldn't be against seeing another one of these, but I'm not exactly clamoring for one either.
Rating: 6.4/10