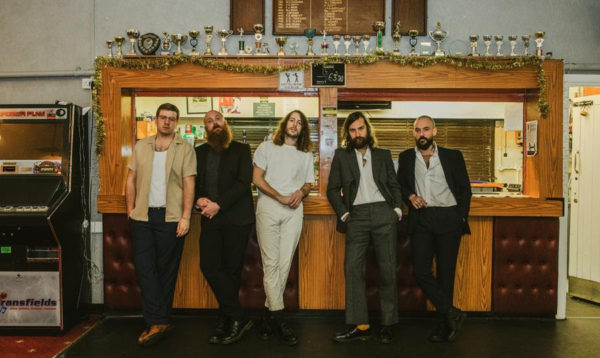 Photo by Tom Ham
IDLES have shared "A Hymn," the latest new song from their upcoming new album Ultra Mono, out on September 25th via Partisan Records. It follows previously shared album cuts "Grounds" and "Mr. Motivator."

"A Hymn" sees the band look inward with a more meditative and atmospheric track that channels a lot of emotion and leans a bit towards their earlier material.
They've shared the music video for "A Hymn" which was directed by Ryan Gander features the band driving with their parents through their hometown streets to the shops, giving a look into suburban English life.
IDLES' frontman Joe Talbot says of the song:
"A Hymn" is a hymn that rejoices in the sinister flesh-eating virus of the pedestrian. It sings the tune of normal's teeth sinking into your neck as you sleep stood up with your eyes open. Amen.
Enjoy the video for "A Hymn" below.