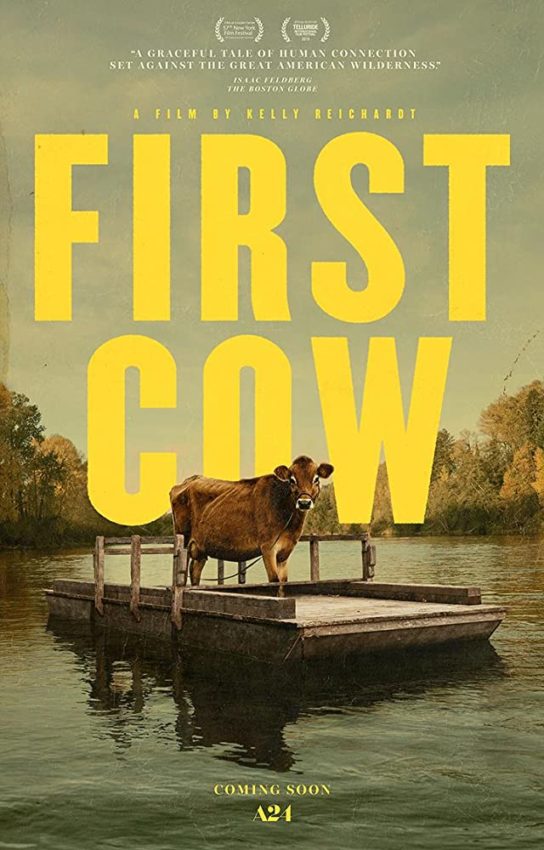 First Cow | Kelly Reichardt | July 10, 2020
Kelly Reichardt is a director known for a subdued minimal style that captures "everyday people" in the sort of fashion that leans closer to coming across as a documentary rather than your typical slice of Hollywood narrative fiction. Although she's garnered critical acclaim throughout the years, it seems that this style has kept many general audience members at arm's length, but playing perfectly with Film Twitter and high-browed film critics.
But with the indie-mainstream A24 picking up distribution for her latest film, First Cow, it seems like this could be the one that breaks through even just a little bit more. It also doesn't hurt that the film has hit digital streaming services during a time when we're all stuck at home (much like other recent releases – including Palm Springs, Irresistible, Scoob!).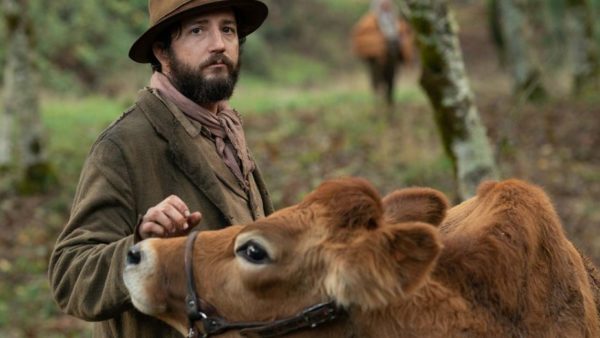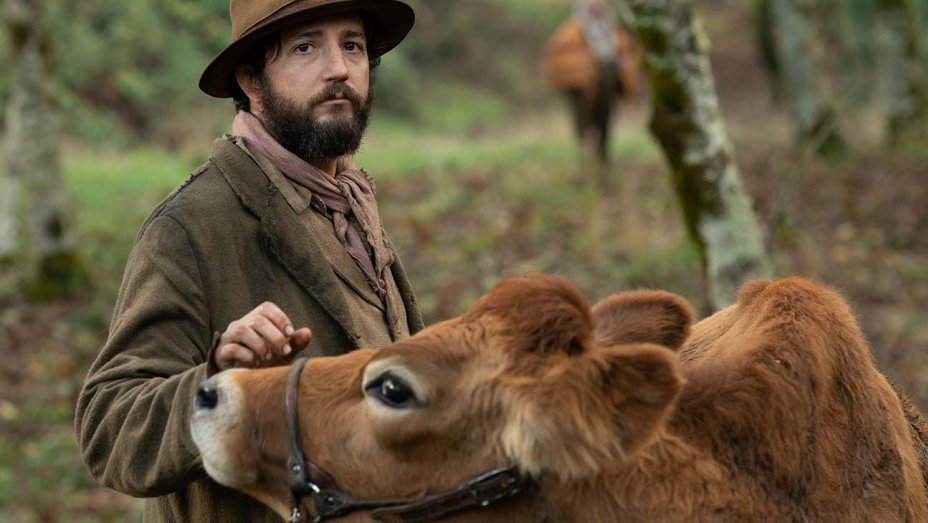 First Cow is based on a screenplay that Reichardt wrote along with Jonathan Raymond, adapted from Raymond's novel The Half Life. The first few minutes are set in modern-day and spell out what is to come as a framing device. Some would say that they almost spoil the outcome for the viewer, but in a way, this has an interesting effect on how the audience will perceive what unfolds settling in with the knowledge that's provided from the get-go.
The rest of the film settles into the Oregon Territory circa the 19th Century. We follow a cook named Cookie (John Magaro) as he hikes through the land with a bunch of hungry fur trappers who are tired of his company. It's on this journey that he has a chance encounter with a Chinese immigrant named King Lu (Orion Lee) who has traveled all over the world – and soon they strike up a remarkable strong friendship.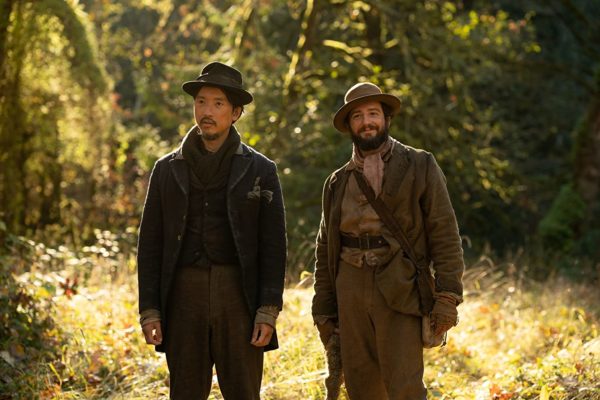 Everyone is struggling to get by and try to strike gold in this supposed land of opportunity, and it's when Cookie and King Lu see the cow owned by the territory Governor, Chief Factor (Toby Jones), that another opportunity arises. They strike up a plan to steal the cow's milk at night in order to make some delicious oily cakes that soon become the craze of the area – think 19th Century cronuts. But as they gain more notoriety, the risks become greater and they start to become closer to Chief Factor who remarks that the cakes "taste of home" and he invites them to provide breakfast for the arrival of the Captain (Scott Shepherd). Naturally, you know it's only a matter of time until they get caught.
The focus isn't so much on the end but rather the journey to get there and the friendship shared between Cookie and King Lu. It's completely wholesome, the sort of innocent friendship that you normally see displayed by young innocent school children. These two are just pure-hearted through and through, yet they find themselves swimming in murky waters that they normally wouldn't be entrenched in if it wasn't for our old friend, capitalism.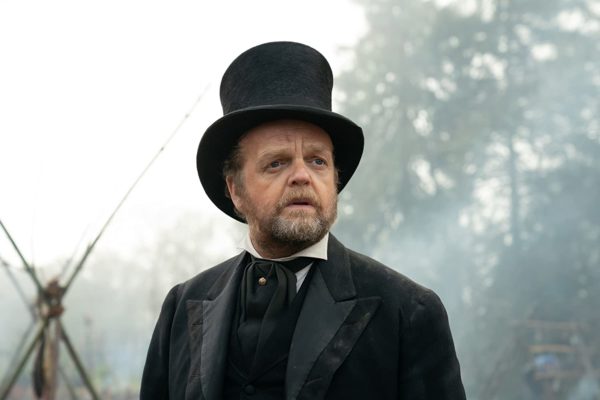 The themes of making it in America and greed are right there and delivered in a way that is plenty apparent but never in your face or obvious. In that sense, Reichardt is the perfect filmmaker for this story, really showcasing the bond shared between these two men (strictly platonic, though I sense the internet may argue there is more to it). At the end of the day that is the core of this story, a meditation on the shared bond between two strangers from two different parts of the world who just happen to find each other when fate decided it was time.
The confined landscape is shot in the Academy ratio (1.37:1) by cinematographer Christopher Blauvelt (Mid-90s, Emma), showing the confines of the true opportunity in this cold world and it's given some extra grainy texture to take us further into this old-timey world. Equally effective is the folky score by indie folk musician William Tyler which is an extra layer of comfort throughout the story.
First Cow's languid pacing will certainly be a dealbreaker for some, especially those not familiar with Reichardt's style or just going in because of the A24 brand. But its subtlety rewards patient viewers who will find the sort of storytelling that we need now more than ever. It ends up feeling like a comforting warm blanket that you are fine spending two hours with.
Rating: 8.5/10