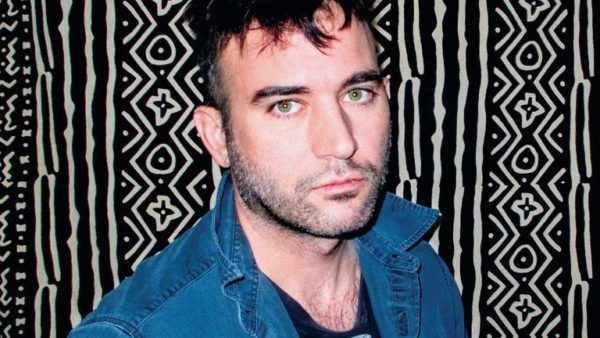 Sufjan Stevens announced his new album The Ascension earlier this week, his first new record since 2015's Carrie & Lowell. It will be released on September 25th via Asthmatic Kitty Records.
Sufjan just shared the album's first single and closing track, the expansive 12 1/2-minute epic "America." The track sees Sufjan toying with that floaty electronic sound that feels like it would've fit on Age Of Adz. The Ascension apparently sees him toy with more pop-themed sounds and based on this, if he continues in this direction, the album is bound to be one of the year's standouts, as we have come to expect from any new Sufjan releases at this point.

As it turns out "America" was actually written six years ago, originally worked on during the making of Carrie & Lowell. As Sufjan describes:
I was dumbfounded by the song when I first wrote it. Because it felt vaguely mean-spirited and miles away from everything else on Carrie & Lowell. So I shelved it.

But when I dug up the demo a few years later I was shocked by its prescience. I could no longer dismiss it as angry and glib. The song was clearly articulating something prophetic and true, even if I hadn't been able to identify it at the time. That's when I saw a clear path toward what I had to do next.
Sufjan then re-recorded it and spent the next two years writing and recording the rest of the material that would become The Ascension almost entirely on his own on his computer, using "America" as a thematic temple, working mostly with a drum machine and handful of synthesizers.
Enjoy a listen to "America" below.
---
Join the conversation