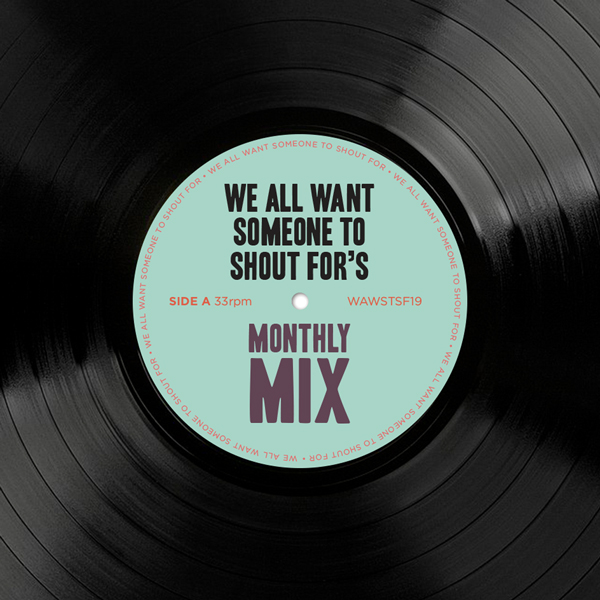 Artwork by Anthony Bauer
Somehow we are 6 months into this strange, stange year. One that we don't have much to show for. Well, except in the world of music, where the steady rollout of new music has been one of the only saving graces of this relentless year.
Anyway, without further ado, I present to you our June 2020 Monthly Mix. These were the songs that soundtracked my June 2020, keeping us warm while the world left us cold.

You can find the spotify mix here or find it embedded below. Follow the playlist if you dig what you hear and tell a friend.

1. SAULT – "Wildfires"
2. Doves – "Carousels"
3. Run The Jewels – "walking in the snow"
4. Phoebe Bridgers – "I Know The End"
5. Tempesst – On The Run
6. Braids – "Young Buck"
7. Fontaines D.C. – "Televised Mind"
8. Washed Out – "Time to Walk Away"
9. Hum – "Step into You"
10. Gum Country – "Tennis (I Feel OK)"
11. Annie – "American Cars"
12. Owen – "A New Muse"
13. Westerman – "Think I'll Stay"
14. Oblik Lines – "Ashita"
15. Radio Valley – "Bury My Head"
16. Hoops – "Fall Back"
17. Muzz – "Knuckleduster"
18. vern matz – "Daisy"
19. The Fiery Furnaces – "Down at the So and So on Somewhere"
20. Honyock – "The Quarry"
21. The Roves – "Fixing to Burn"
22. FUR – "Grow Up"
23. Cut Copy – "Cold Water"
24. H.C. McEntire – "Time, On Fire"
25. Widowspeak – "Money"
26. TOLEDO – "FOMO"
27. Khruangbin – "Father Bird, Mother Bird"
28. Fenne Lily – "Alapathy"
29. Bill Callahan – "Pigeons"
30. Remington Super 60 – "Still near"
31. Jessie Ware – "What's Your Pleasure?"
32. Pottery – "Texas Drums Pt I & II"
33. Sondre Lerche – "Why Would I Let You Go"
34. Sonic Boom – "Just Imagine"
35. Ohmme – "3 2 4 3"
36. The Flaming Lips – "My Religion Is You"
37. Sports Team – "Going Soft"
38. Bob Dylan – "I've Made Up My Mind to Give Myself to You"
---
Join the conversation