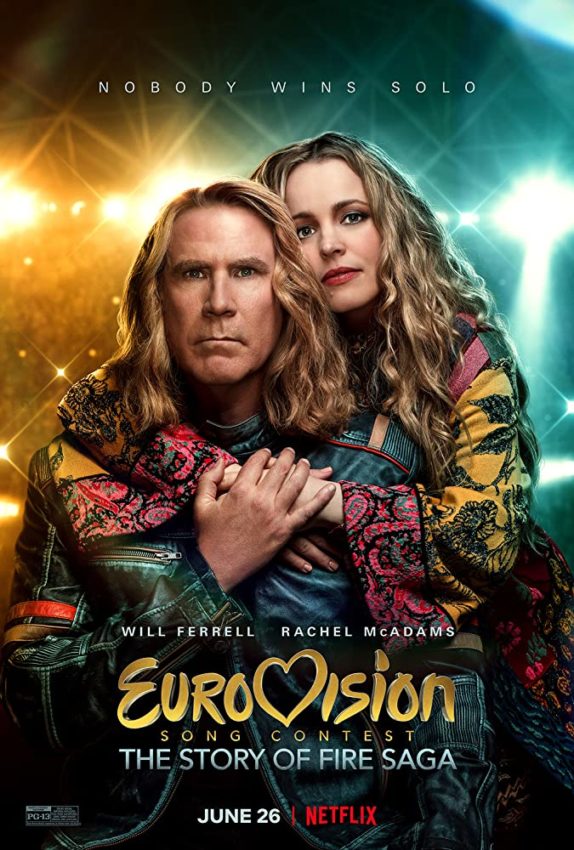 Eurovision Song Contest: The Story of Fire Saga | David Dobkin | June 26, 2020
Eurovision is a real annual singing competition in Europe that has contestants – representing primarily European countries – compete with their own original songs. Ths competition inspired Will Ferrell to create Eurovision Song Contest: The Story of Fire Saga, a very Will Ferrell-esque movie about the competition, in which he wears three hats as producer, co-writer (with Andrew Stelle), and lead actor.
We see the impact that this contest has on young Lars Erickssong (Ferrell) who is just trying to overcome the loss of his mother and the fractured relationship with his quick-to-judge fisherman father Erick (Pierce Brosnan). This contest also helps his childhood friend and sister-like figure Sigrit (Rachel McAdams; Game Night) discover her singing voice and the two form an unbreakable bond that sits somewhere between friendship and something more, formed by a mutual love of synth-driven pop music and ABBA.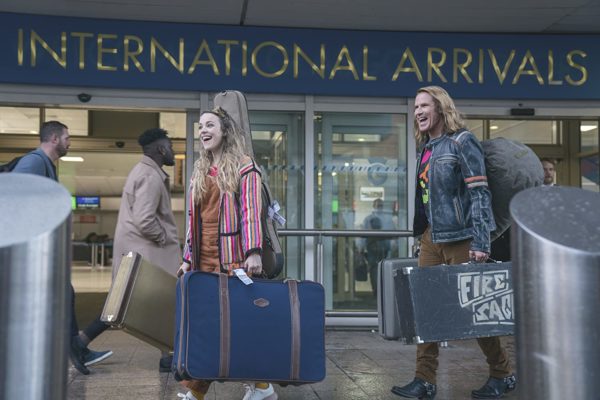 The goal is to one day participate in Eurovision, but the townsfolk of Húsavík, Iceland are not too fond of the idea or their original music, instead just asking the band to repeatedly play a goofy track called "Jaja Ding Dong" over and over instead. But a tragic moment turns into an accidental chance for the duo to represent their entire country as the Icelandic group in the contest, much to the disdain of Icelandic representatives (played by Mikael Persbrandt, Ólafur Darri Ólafsson, Alfrun Rose and Joi Johannsson).
David Dobkin takes the helm here and adds to his already mixed bag of films that includes Wedding Crashers, Shanghai Knights, Fred Claus, and The Judge. And a mixed bag is exactly what you get here with Eurovision. Sure, it's as goofy as one can expect from a Ferrell vehicle at this point, one that takes a look at the ridiculousness of Eurovision, but it also tries to mesh in some heartfelt emotional moments to represent the pride and nationalism that come with it as well.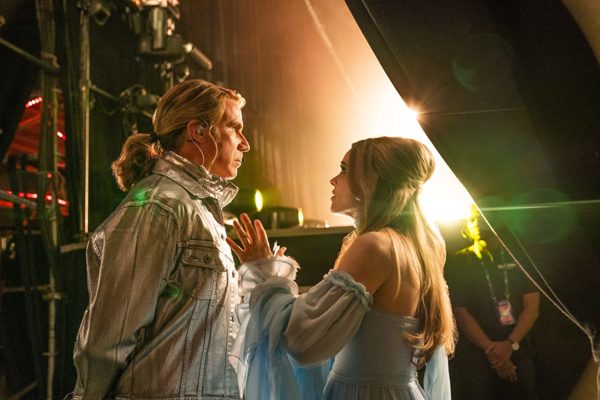 The problem is Dobkin's direction, the screenplay that doesn't balance these two aspects all that well, and the story that never finds proper footing in any direction. It doesn't bring the laughs at a consistent pace and the musical elements are hit and miss – a scene inside a mansion feels forced, while the final musical performance is riveting. Eurovision struggles to find itself until the final 30 minutes or so when the heart and emotion actually come off as sincere, but by then, the aloof tone of everything that came before makes it feel like too little too late. The fact that the film is needlessly 2 hours long is a problem and makes you wonder if a much tighter 90-minute edit would've helped the story and allowed the strongest humor to shine through and play ball better with the emotional bullet points.
The greatest strength is the music, which is pretty consistently catchy when the songs are original. It's the more Pitch Perfect-like performances of classic songs that feel forced and detract from the more ingenious creative originals. Ferrell is doing his typical thing here; it's the sort of performance he could probably do in his sleep at this point. The two standouts are McAdams and Dan Stevens. McAdams hams it up and joyfully runs through her comedic beats, relishing another chance to have some fun. Stevens' rival Russian performer Alexander Lemtov seems like the one other cast member who really turns in the sort of performance that this film requires.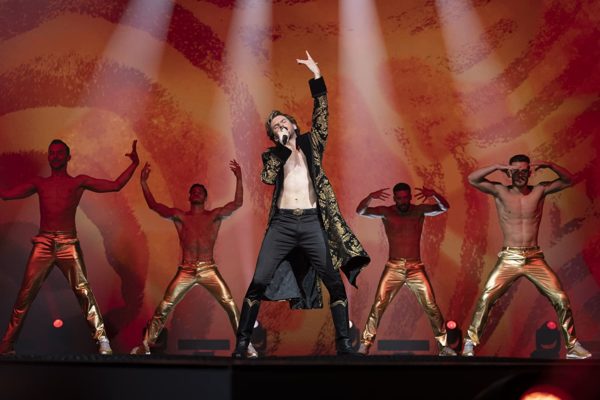 Eurovision is the sort of film really built for viewing at home on Netflix. It's perfectly watchable, light, and has some funny bits, but it doesn't ever push the limits of this type of comedy. As a result, it ends up being nothing more than that, just another comedy that is as easily digestible as it is disposable.
Rating: 5.0/10
Eurovision is now streaming on Netflix.
---
Join the conversation