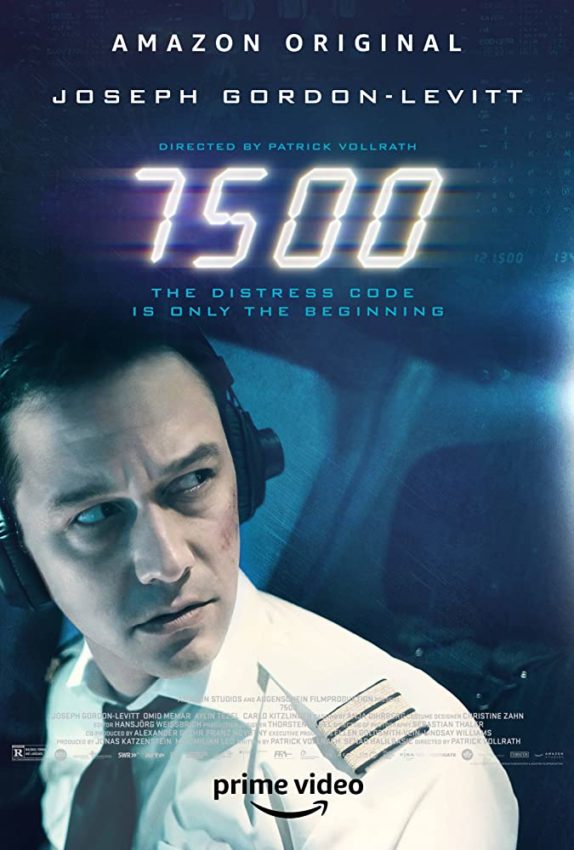 7500 | Patrick Vollrath | June 18, 2020
It's hard to believe that we haven't seen Joseph Gordon-Levitt in a film since Snowden, way back in 2016 (has anything happened since then?). The actor – after taking some well-deserved personal time to raise his kids – has returned to star in 7500, the direct-to-Amazon-Prime feature-length film from German director and co-writer Patrick Vollrath (along with co-writer Senad Hailibasic).
Gordon-Levitt stars as Tobias Ellis, an American co-pilot on a flight from Berlin to Paris that is hijacked by a group of terrorists. Things get even more complicated as his flight attendant girlfriend Gökce (Aylin Tezel), with whom he has a child, is working on this very same flight. He is left to deal with the impossible task of trying to keep his staff and passengers safe while also negotiating with these terrorists, all while dealing with many other circumstances that make it a more than a stressful journey through the sky.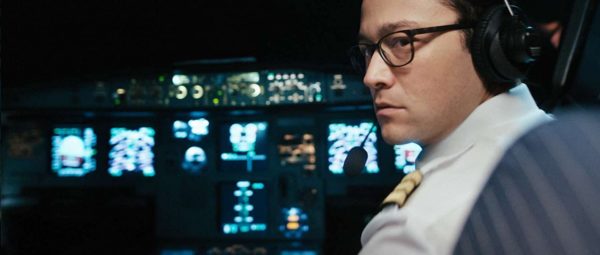 Things take an interesting turn when he notices that Vedat (Omid Memar), the youngest terrorist, is struggling with what they are doing and clearly isn't on the same page. They end up forming a bit of an understanding, despite their differences, and they try to bargain with one another to mitigate the amount of bloodshed that unfolds.
Vollrath does his best Paul Greengrass, letting all of this action unfold in realtime as if you're in the cockpit with Ellis and Captain Michael Lutzmann (Carlo Kitzlinger, who is also a real-life pilot). He doesn't have much to work with but Vollrath frames it all in a way that lets it unfold in a tense edge-of-your-seat fashion.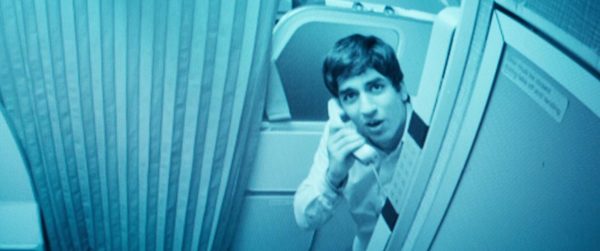 That is the case for about the first half of 7500 before the film shifts to just the newly formed relationship between Tobias and Vedat. The film takes a step back to analyze how this act is affecting Vedat and it does try to humanize him as a complex character, not just the American post-9/11 generalization of a terrorist out for blood. He's a confused young man who did something he immediately regrets and Vollrath attempts to give him complex layers and dimensions.
It's just too bad that the second half fumbles the stressful kinetic energy of the first half, with an ending so abrupt that it sort of undermines everything that came before in a less than satisfying matter. But the performance from Gordon-Levitt is enough to make this a worthy watch and Memar holds his own against the leading man and does bring some heartfelt moments to the somewhat lacking final sprint towards the finish line.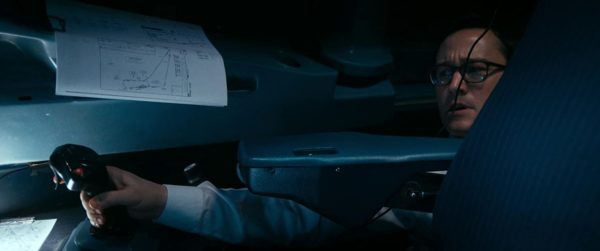 7500 doesn't bring enough new to the sort of film that we've seen a few times before. If anything, it doesn't take the typical Hollywood route where Gordon-Levitt would suddenly become a Herculean action star that somehow kills all the terrorists on his own while flying the plane at the same time. For all its shortcomings, Vollrath does showcase a clear directing talent that is sure to book him some bigger movies in the near future and it's worth a watch just to see the performance from Gordon-Levitt who is every bit as good as you come to expect.
Rating: 6.5/10
7500 is now streaming on Amazon Prime.
---
Join the conversation