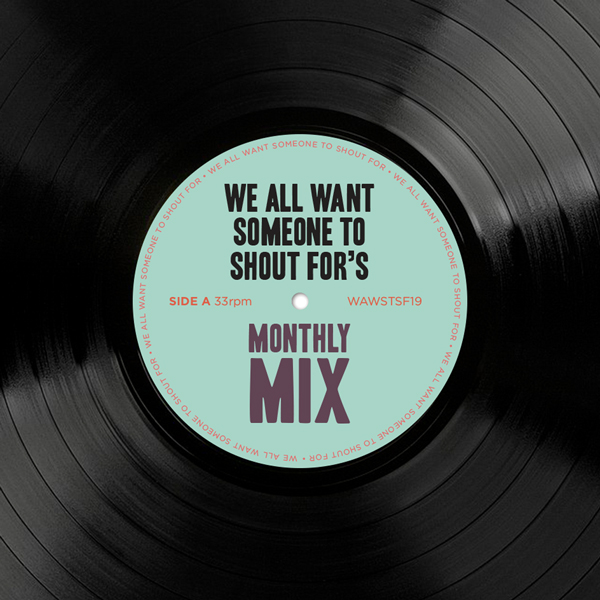 Artwork by Anthony Bauer
We're a few days into June already and we are just now posting our May Mix. Well in case you missed it, May was a pretty chaotic month, in a very chaotic year. But we felt it was best to hold off from posting the mix a bit out of respect for what is happening in the United States/worldwide. With that said, we would like to of course state that we stand with The Black Lives Matter Movement and stand united with all the protestors across this nation and many others.

I debated even posting a mix for the past month, but we felt like maybe a few people could use the distraction. So if you are in need of some quality tunes from the past month, find the spotify mix here or find it embedded below. Follow the playlist if you dig what you hear and tell a friend.
1. Courting – "David Byrne's Badside"
2. Fontaines D.C. – "A Hero's Death"
3. Rolling Blackouts Coastal Fever – "Cameo"
4. DC – "Neighbourhood"
5. Glass Animals – "Dreamland"
6. Car Seat Headrest – "Deadline (Hostile)"
7. Cut Worms – "Castle In The Clouds"
8. Freddie Gibbs & The Alchemist – "God Is Perfect"
9. Gorillaz – "How Far?" (feat. Tony Allen and Skepta)
10. Vania – "Surrender"
11. Mandrake Handshake – "Hypersonic Super-Asterid"
12. Missing Image – "Chasing the Afterglow"
13. Flyte – "Easy Tiger"
14. Lillian Frances – "Raincheck Summer"
15. Khruangbin – "So We Won't Forget"
16. Moses Sumney – "Bless Me"
17. IDLES – "Mr. Motivator"
18. Westerman – "The Line"
19. Matt Berninger – "Serpentine Prison"
20. The Growlers – "Dream World"
21. Leah Senior – "Evergreen"
22. Cartography – "Waiting for You"
23. 18pm – "Control"
24. Jade Imagine – "Coastal Pines"
25. Pizza Daddy – "Too Many Boyfriends"
26. Mounika. – "Tender Love"
27. Chloe Gallardo – "Fool
28. Perfume Genius – "Whole Life"
29. Phoebe Bridgers – "I See You"
30. Gaspard Eden – "Soft Power"
31. Protomartyr – "Michigan Hammers"
32. Mikael Landén – "Stilla som 03:30
33. Widowspeak – "Breadwinner"
34. Nat Vazer – "Higher Places
35. Diet Cig – "Stare into the Sun"
36. Blake Mills – "Vanishing Twin"
---
Join the conversation