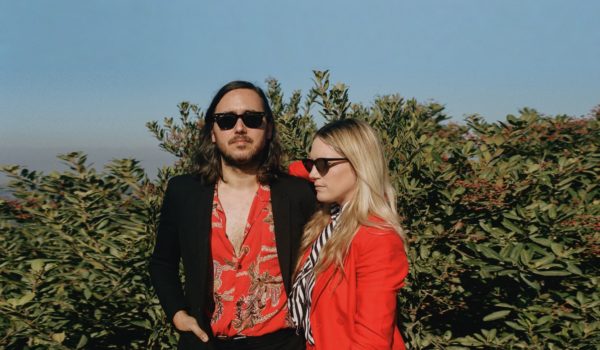 On Friday Los Angeles-based married couple Freedom Fry released their brand new album Songs from the West Coast. We've had already shared previously released tracks "Happy Little Thoughts" and "Tell Me It'll Be Alright."

Now with the album's release, we're back to share the lovely track "Not With A Bullet." It's a wide-spanning folk rocker with an expansive touch that takes a reflective glance back at the classics of the genre from another time, while also giving it their own modern spin.
They describe the song as being about "love being eternal" and go on to follow that with:
"You can't stop love, not with a bullet, not with an army." We genuinely believe that. If all we are is energy, then love is the one thing you make that can be permanent. It took us a while to find the elements that made the production work. We balanced a brooding French horn with a subdued flute ensemble to make it feel dark & orchestral. The drums and the bass balance out that softness with a bit more intensity.
Enjoy the music video for "Not With A Bullet" below.