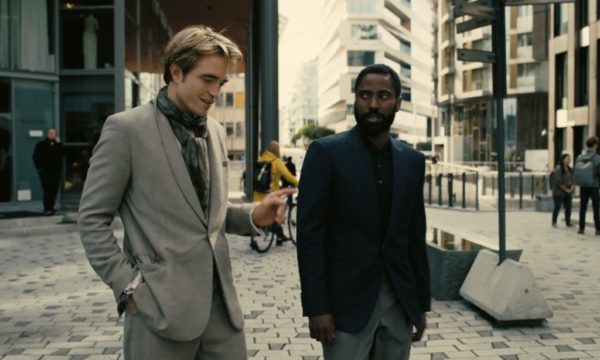 The big question surrounding the world of cinema is regarding Christopher Nolan's latest blockbuster, Tenet. As of now, Warner Bros still has the film penciled in for its July date but that is obviously still a big question mark given the state of the world with Covid-19, so much so that the latest trailer ends with "Coming to Theaters".

The latest trailer for the highly anticipated film just dropped on Fortnite and it looks like an action-packed mindfuck of the fullest order. It's the sort of cerebral high-octane action-thriller than only Nolan can provide. The plot is still cloudy, but we know that John David Washington and Robert Pattinson star as secret agents who "embark on a time-bending mission to prevent World War III."
The rest of the ensemble features Elizabeth Debicki, Kenneth Branagh, Dimple Kapadia, Aaron Taylor-Johnson, Clémence Poésy, and of course, Michael Caine.
It seems that the release date is still very much in flux, as the date is noticeably absent from the trailer. We know that this is a film meant to be seen on the biggest screen possible (preferably IMAX), and it just isn't the right time to be asking people to show up in droves into a packed room.
For now, enjoy the latest trailer for Tenet below.
---
Join the conversation