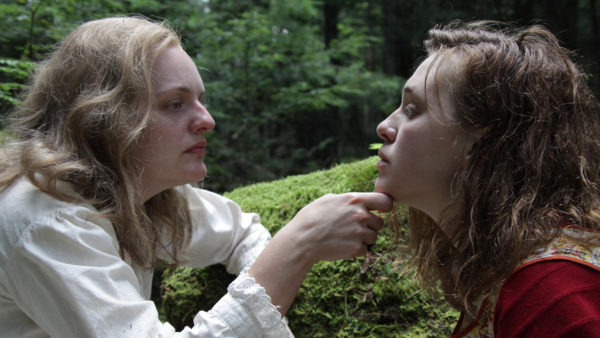 It's hard to say that 2020 can be the year for anyone as there's quite simply not much to celebrate and applaud. But all cynicism aside, if there's one movie star dominating this year, it's Elisabeth Moss, who has come a long way from Mad Men.
Her performance in Invisible Man is one of the best performances of the year, from one of the few quality releases that Hollywood was able to release before everything shut down.
Today, Neon dropped the trailer for her latest film Shirley, directed by Madeline's Madeline writer-director Josephine Decker and adapted by Sarah Gubbins from Susan Scarf Merrell's novel of the same name about horror novelist Shirley Jackson. Moss looks to deliver yet another gripping unhinged performance that may garner her some awards attention if Neon can work the same magic that it did with Parasite.
The official synopsis reads: "Fred (Logan Lerman) and Rose (Odessa Young) move to a small Vermont college town in pursuit of a job for Fred as an assistant professor of literature. The young couple receives an offer for free room and board from professor Stanley Hyman (Michael Stuhlbarg), as long as Rose agrees to spend time cleaning up the home and looking after his wife, acclaimed horror author Shirley Jackson (Elisabeth Moss). At first Fred and Rose detest the rocky household of the eccentric couple, but they eventually establish deep bonds with their counterparts, which will test the limits of their young love."
In addition to Moss, Shirley also stars Michael Stuhlbarg, Logan Lerman, and Odessa Young. It got some great reviews at Sundance this year and was set to premiere at Tribeca but will instead be released on VOD due to COVID-19 on June 5th. Find the trailer below.
---
Join the conversation