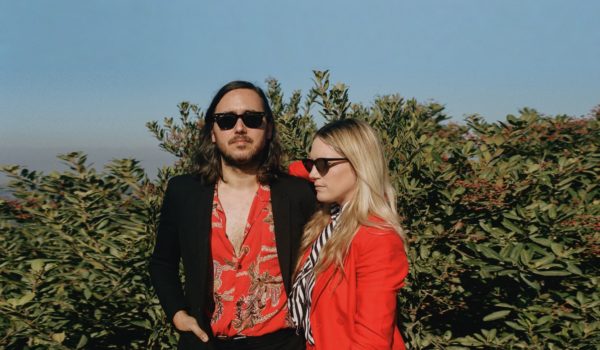 Los Angeles-based married couple Freedom Fry follow-up their track "Tell Me It'll Be Alright" with the newly released single "Happy Little Thoughts." Considering life right now, the title is a welcome sight, as is the sound that the song produces. Both tracks will appear on their upcoming album Songs from the West Coast, due out on May 29th.
It's a song that captures the essence of a lovely summer day to perfection, with a bright-minded passionate feeling in the air with a distinctly West Coast spirit that has a folk-minded heart and a pop aesthetic.
Here's a description of the song from the band:
We know everyone is probably in a pretty weird headspace right now with the lockdown. "Happy Little Thoughts" is a song about feeling down and out of place because everyone & everything around you seem happier than you. We recorded a lot of the tracks in a room at the kitschy, iconic, Madonna Inn.
Enjoy a listen to "Happy Little Thoughts" below.