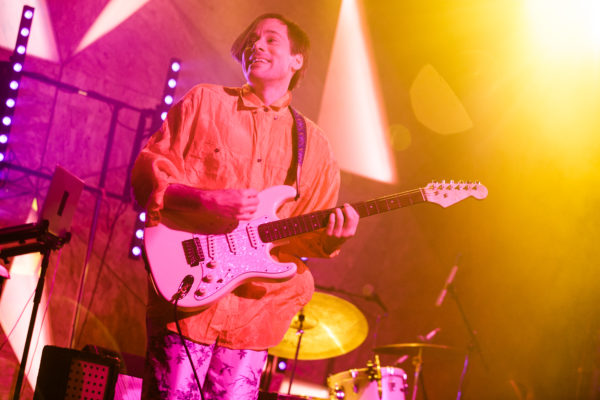 Photos + Article by Will Oliver
A lot has happened since I saw Of Montreal at Elsewhere on March 5th. At that time, we were still wondering what would unfold with the looming reality of the Coronavirus, although China and Italy provided enough evidence that the worst was most certainly yet to come. But ignorance is bliss, and life has to carry on, so we pushed forward with our daily lives and tried to indulge in all the live music that we could in the meantime.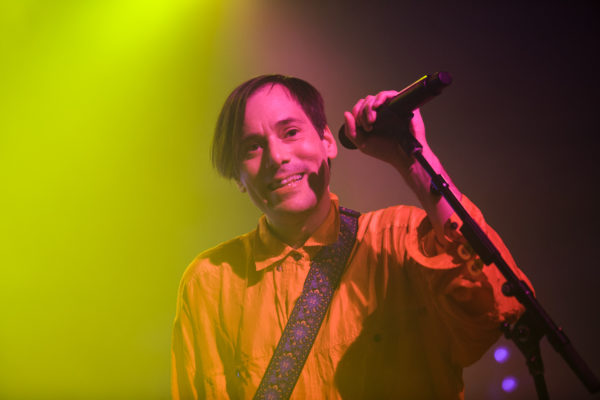 Kevin Barnes and Of Montreal have almost quietly kept a steady output of music going in the past decade (six albums from 2010-2019), with their latest record, Ur Fun, coming out in January via Polyvinyl Records.
As usual, this performance features plenty of theatrics and costume changes throughout the show, with various dancers coming out to heighten the performance in ways only available at an Of Montreal show.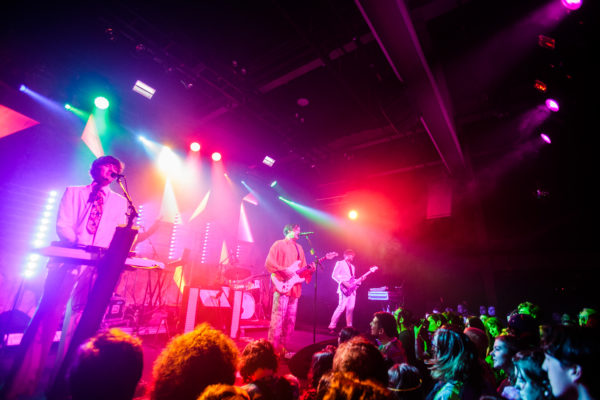 Barnes and company performed a good majority of the new album, with a bunch of old favorites sprinkled in-between. While the new tracks took on a sharper tone live, it was old cuts like "Gronlandic Edit" and "Heimdalsgate Like a Promethean Curse" that really brought the crowd to the next level and had all of the sold out Elsewhere dancing with glee.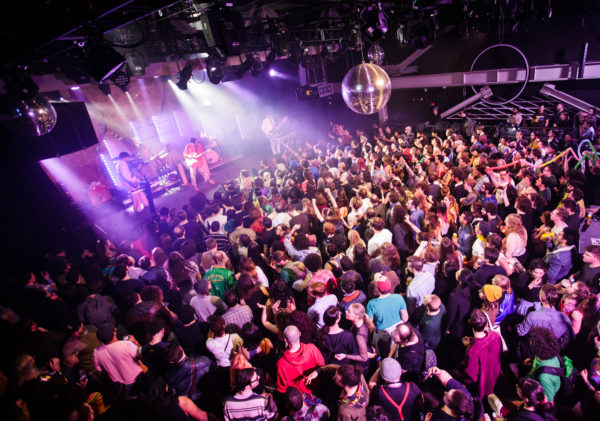 One of the most unexpected moments came during the encore, when the band ripped into a cover of Nirvana's "Breed," which was actually given a pretty faithful heavy treatment and served as a perfect pulse raiser before the finale of "Heimdalsgate Like a Promethean Curse."
Find a full gallery of photos of their performance and the setlist, along with shots of openers Lily's Band, which featured members of Palberta.
Lily's Band: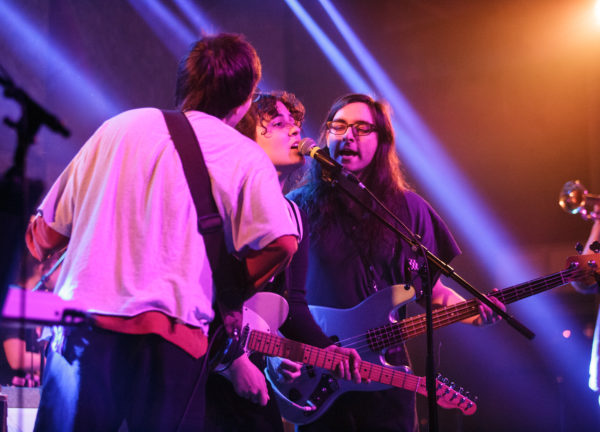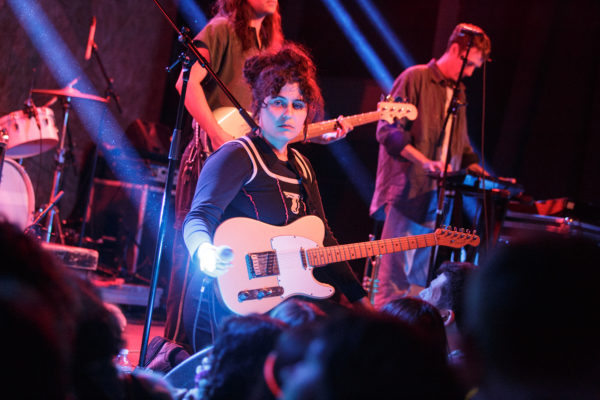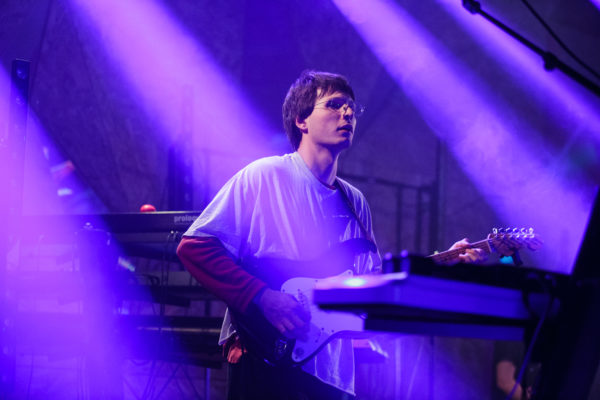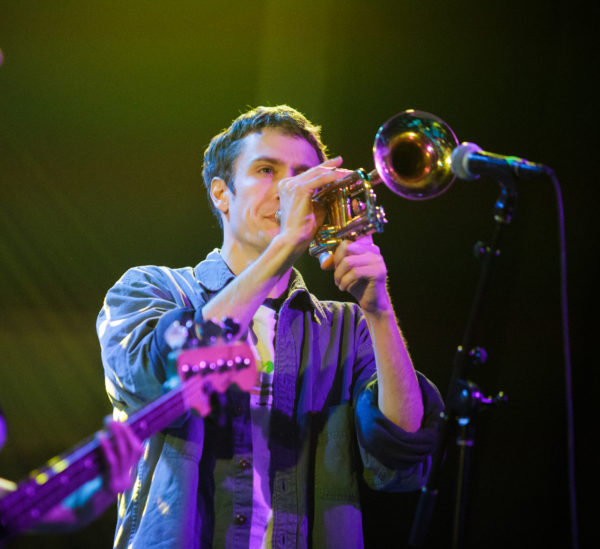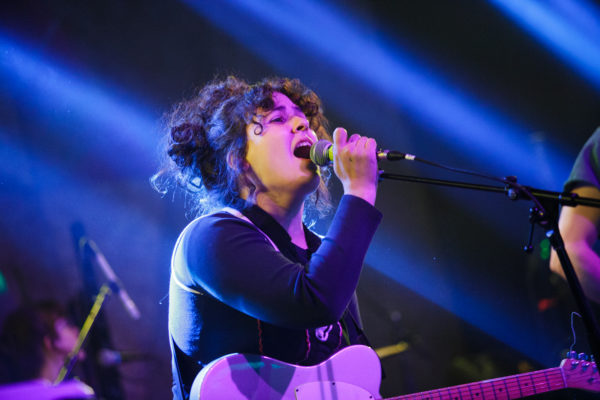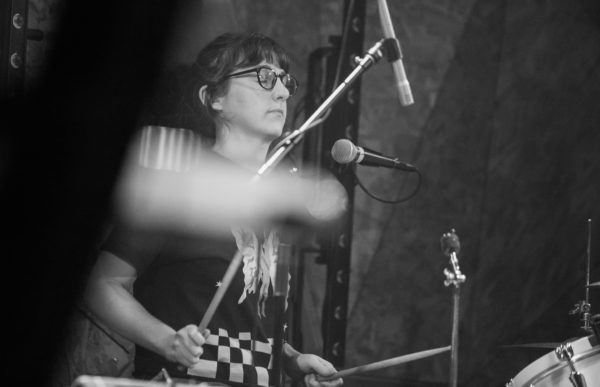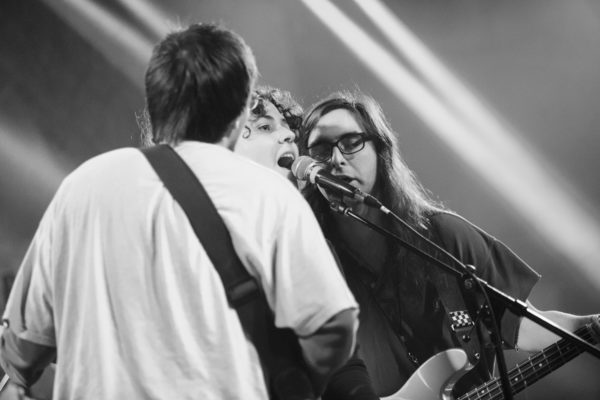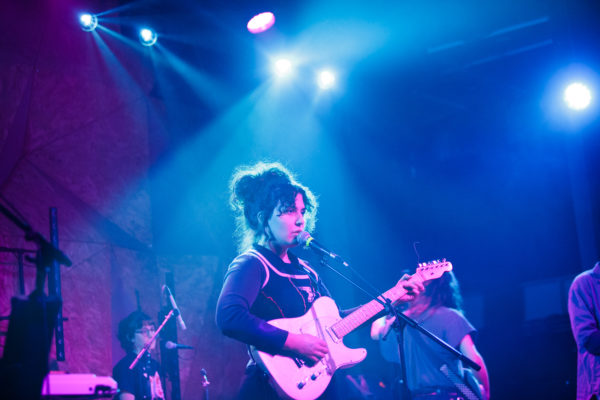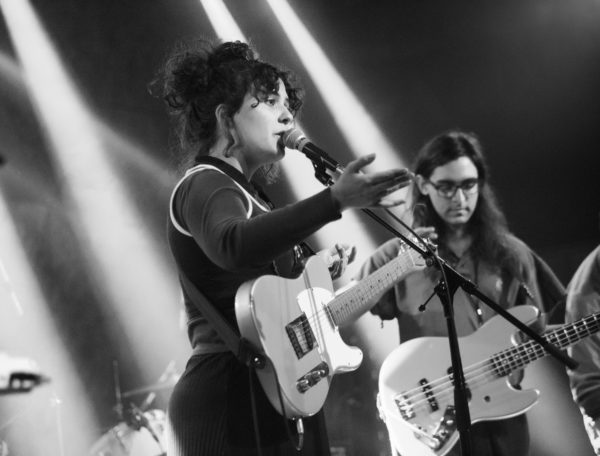 Of Montreal: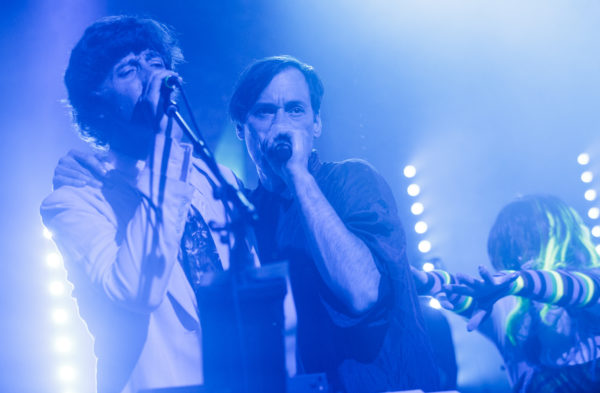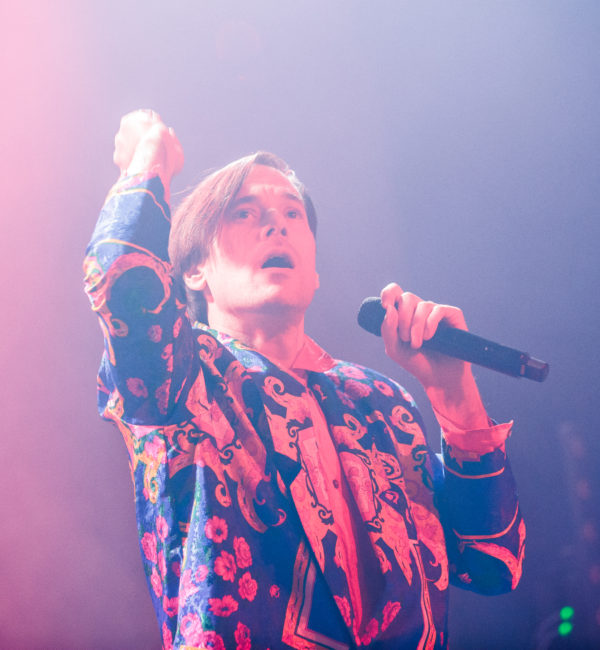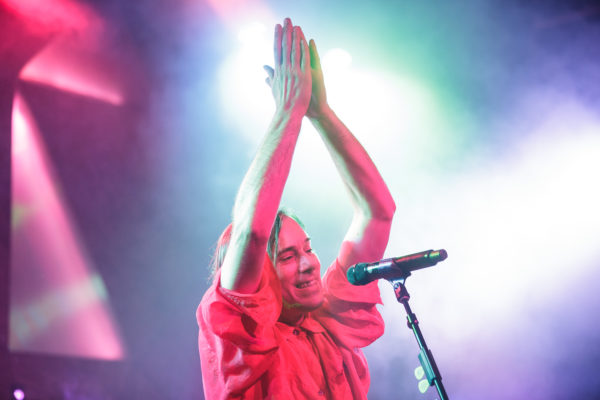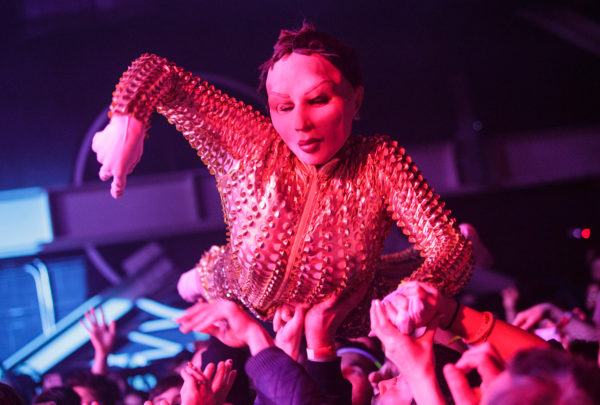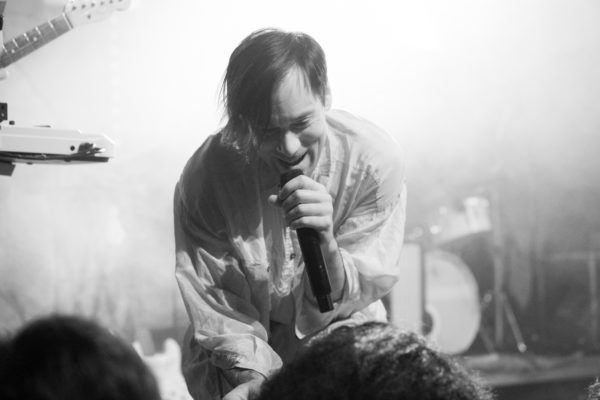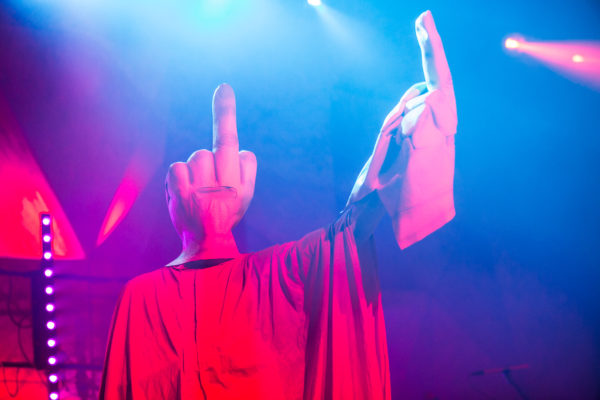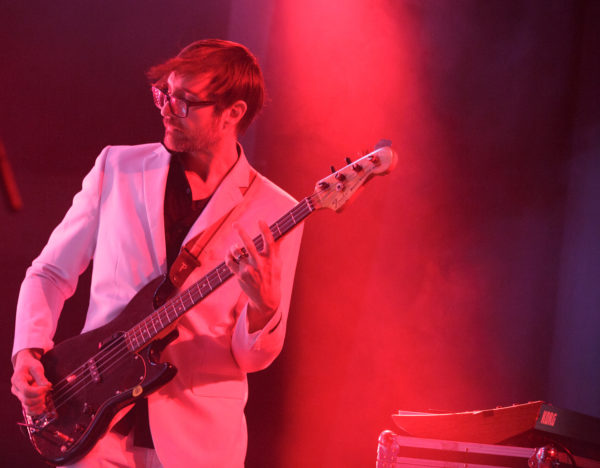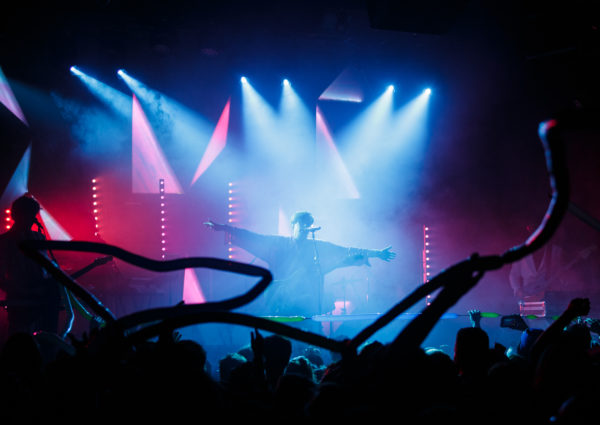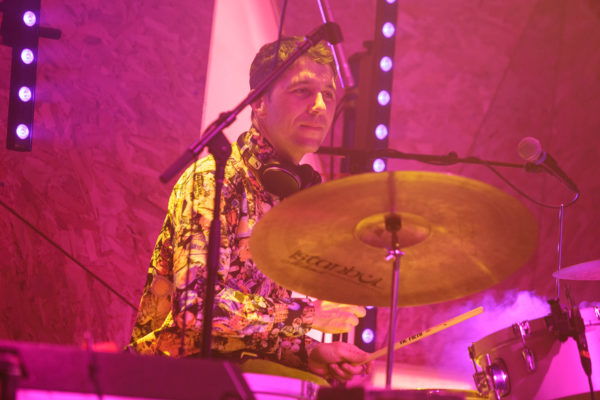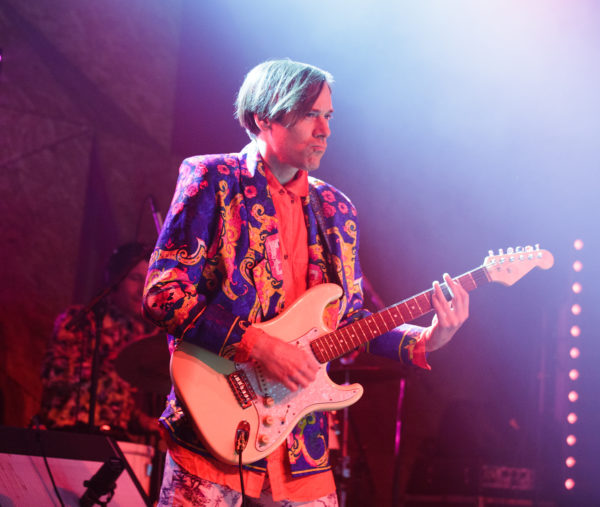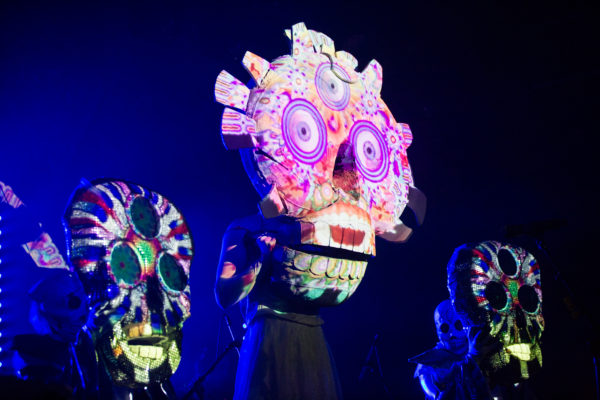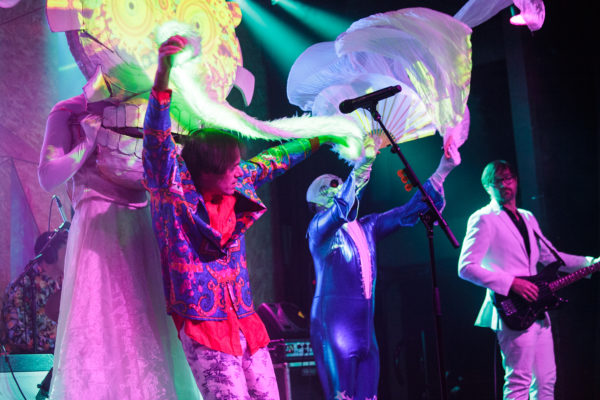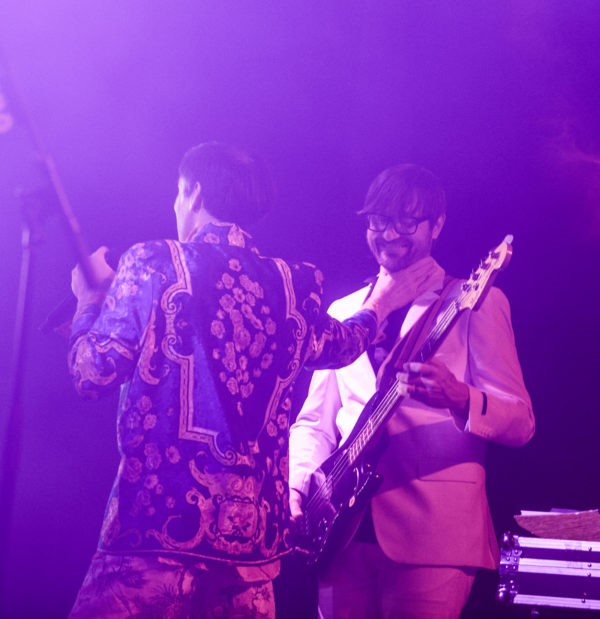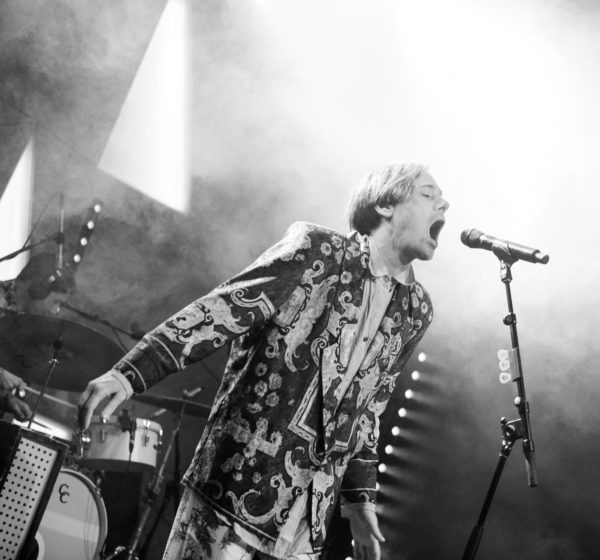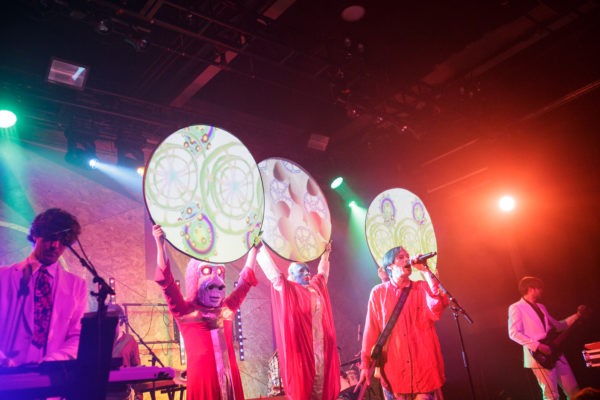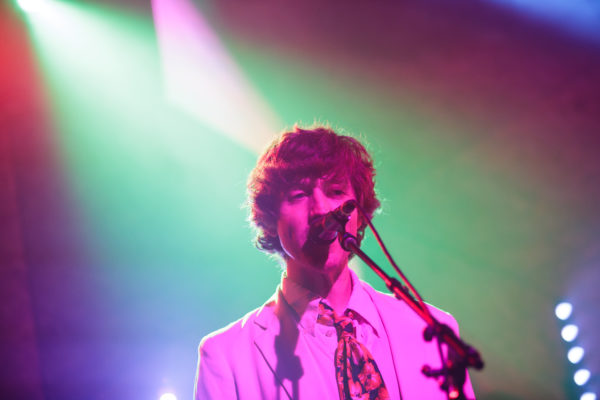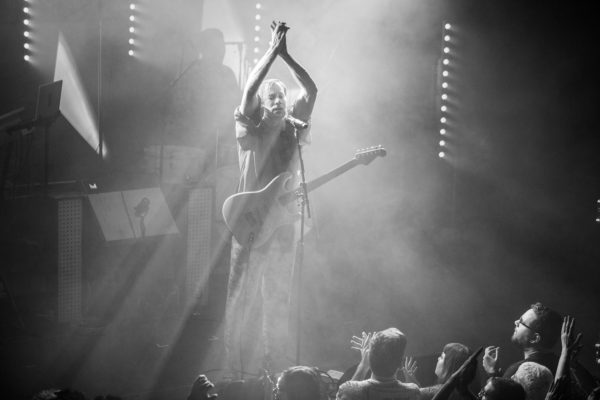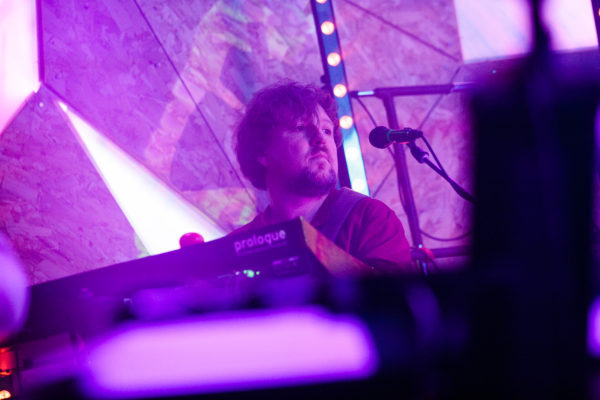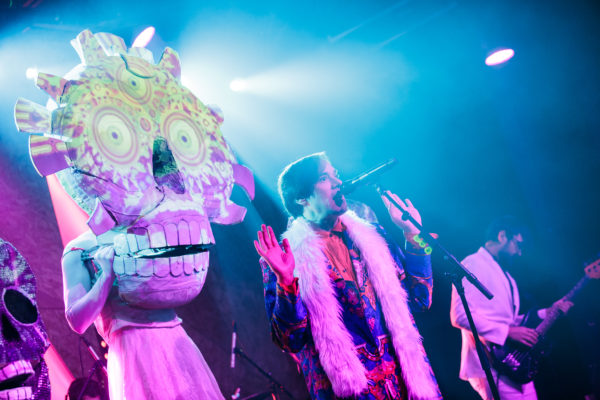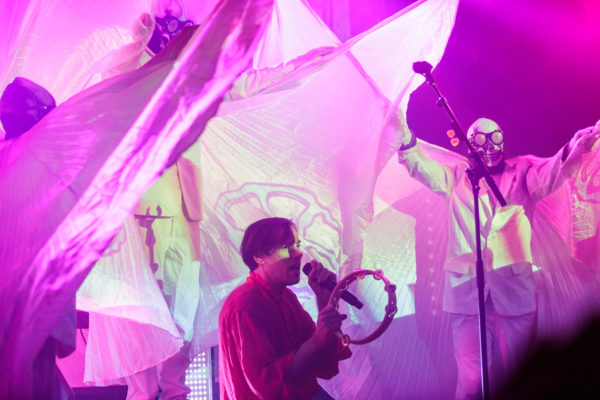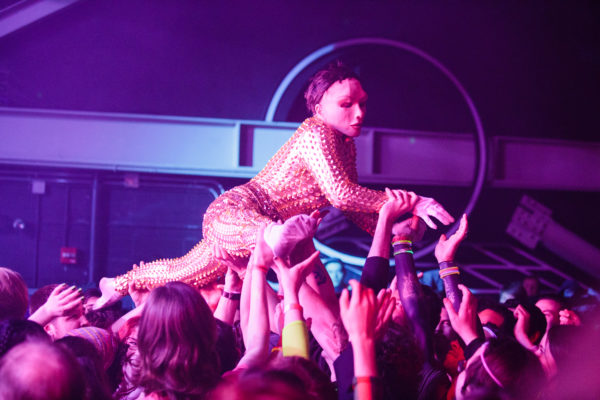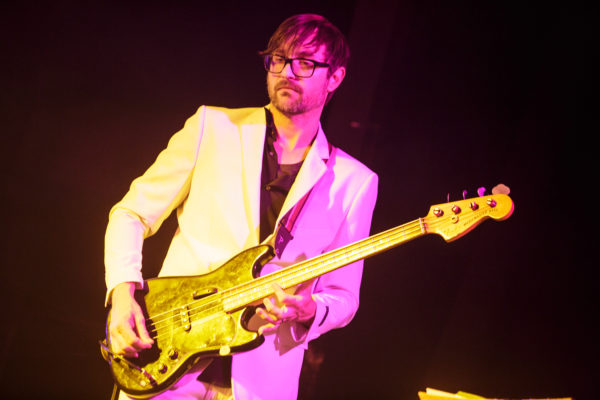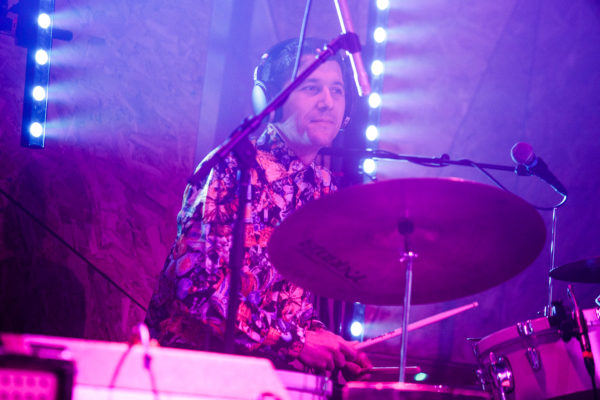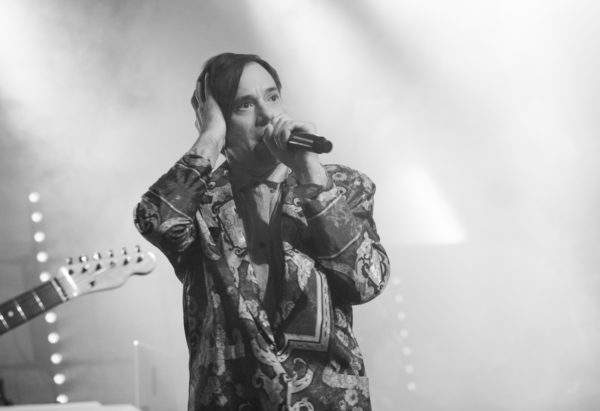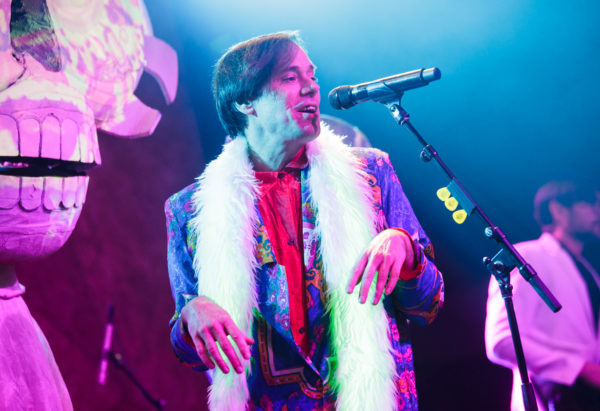 Peace to All Freaks
It's Different for Girls
Get God's Attention (By Being an Atheist)
You've Had Me Everywhere
I Feel Ya' Strutter
Lysergic Bliss
Disconnect the Dots
Gypsy That Remains
Don't Let Me Die in America
We Will Commit Wolf Murder
Polyaneurism
Bunny Ain't No Kind of Rider
Paranoiac Intervals / Body Dysmorphia
Gronlandic Edit
The Party's Crashing Us
Forecast Fascist Future
20th Century Schizofriendic Revengeoid Man
Breed @Cover[5b11f4ce-a62d-471e-81fc-a69a8278c7da]
Heimdalsgate Like a Promethean Curse
---
Join the conversation