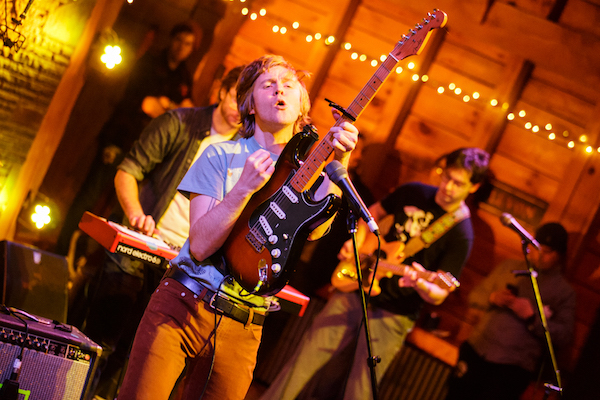 Photos and Article by Will Oliver
One of the first standout releases of 2020 has been Pinegrove's Marigold, which was released on January 17th via Rough Trade Records. The band celebrated its release with a handful of intimate shows across the tri-state area, including a proper album release celebration on January 17th at the esteemed Levon Helm Studios.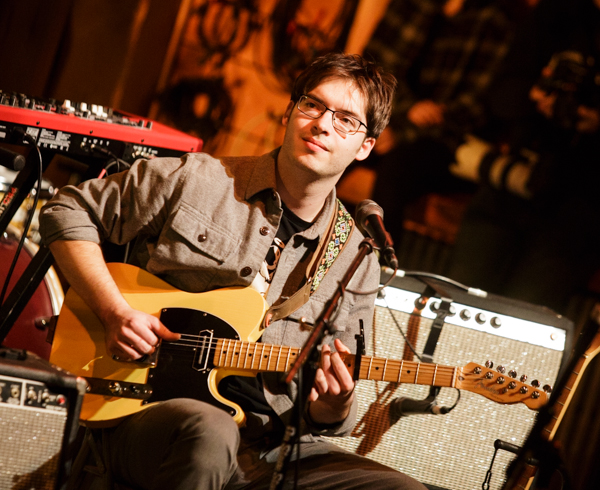 Blue Ranger
The sold out show featured an opening performance from Blue Ranger, the Albany-based project of Josh Marre, who is also a member of Pinegrove.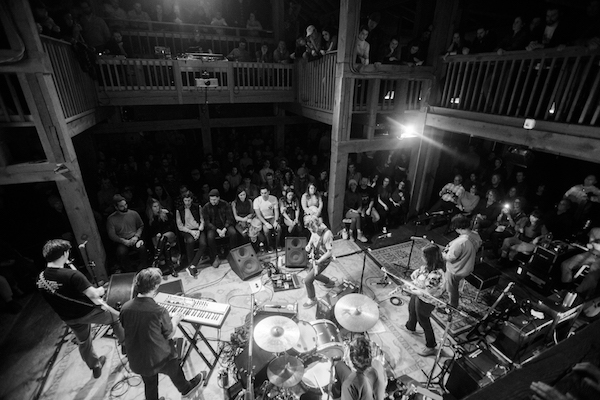 Pinegrove
We last caught Pingegrove last fall when they performed at Brooklyn Steel, where they showcased a few of the new songs which would end up on Marigold. With Levon Helm Studios having a capacity of less than 300 people, this was a much more intimate affair this time around, one that featured more people huddled in chairs sitting in front of Evan Stephens Hall and the rest of the band as they performed. It being a release show made it a special night but to share it in such a great setting only upped the anty that much more.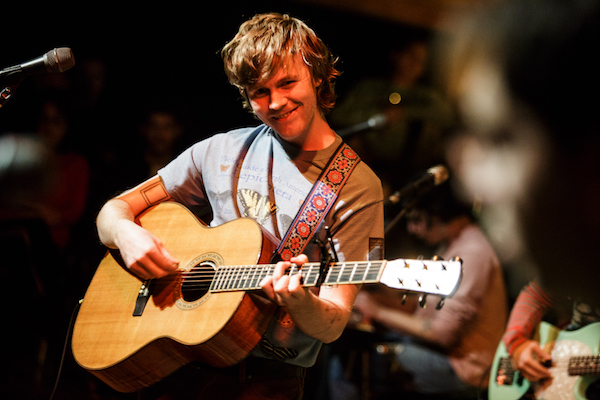 Pinegrove
Hall remarked about it being their first time playing to a seated audience since Newport Folk Festival and how it was one of their favorite shows that they ever performed. Hall wrote a personal and emotional poem of sorts on the ride up to the venue, when he listened to the album during the ride. It was personal and heartfelt, with a ton of reflection and intimacy, just like many of their best songs.
Along with 10 songs off of the new record, they dove deep into their back catalog with older songs such as "Overthrown," "V," "Recycling" and "Morningtime" fitting perfectly alongside other more recent favorites such as "Old Friends" and "Aphasia." Hall and the bad opted to skip out on the gimmick off leaving the stage for an encore break, instead just continuing straight forward and ending the show in memorable fashion, asking the crowd to stand up for their final song, the always therapeutic and rousing "Angelina." A song that barely stretches to 2-minutes live, but in that 120 seconds or so, it does more than many overindulgent songs wish they could.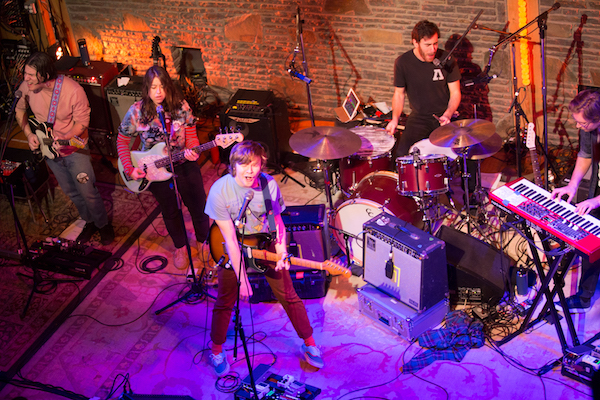 Find full photo galleries from both performances posted below, along with Pinegrove's setlist.
Blue Ranger: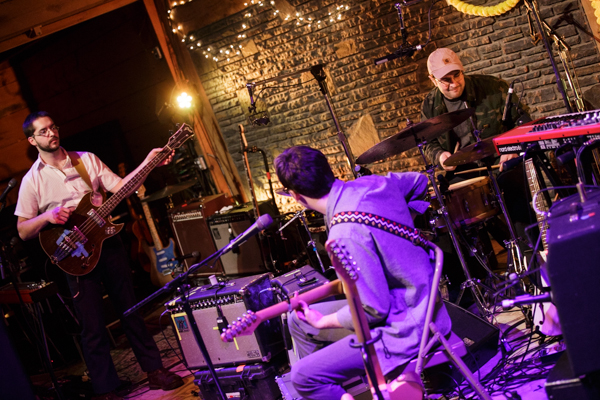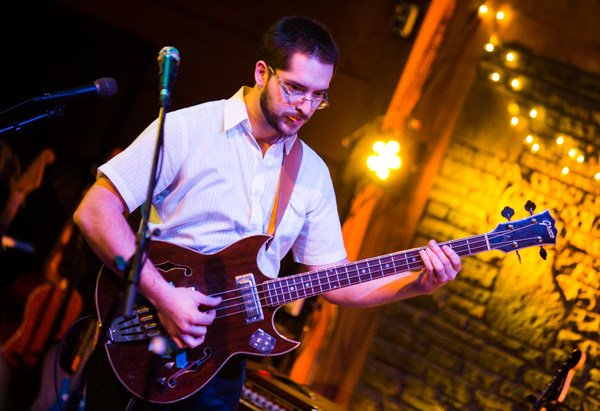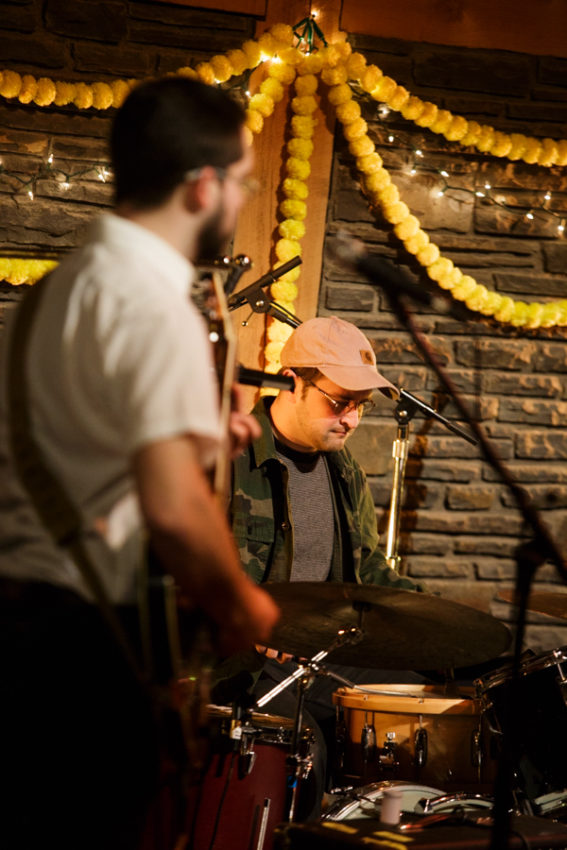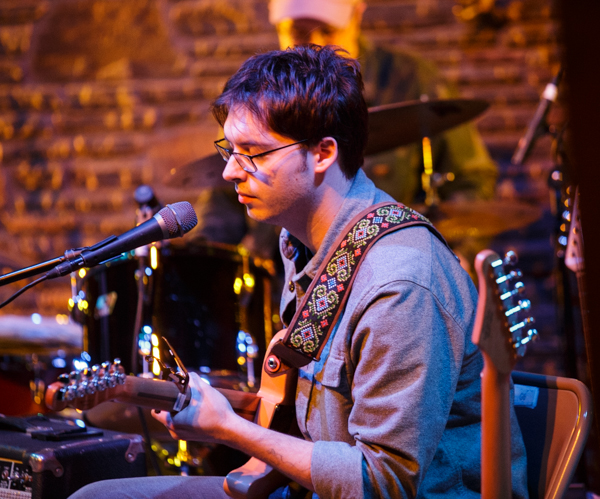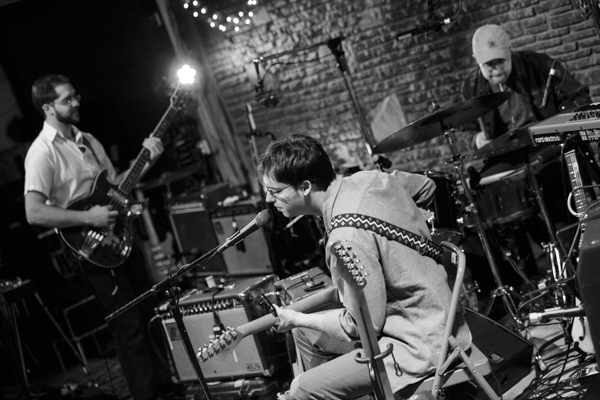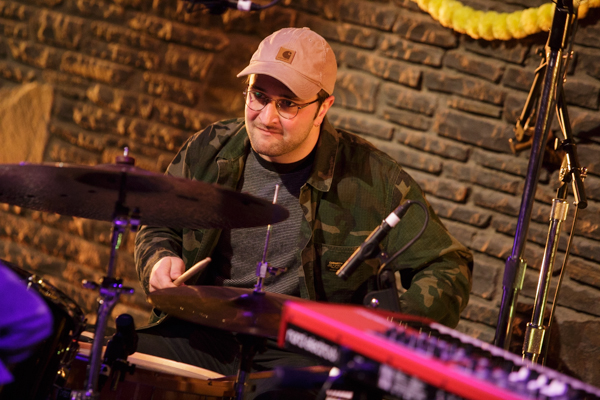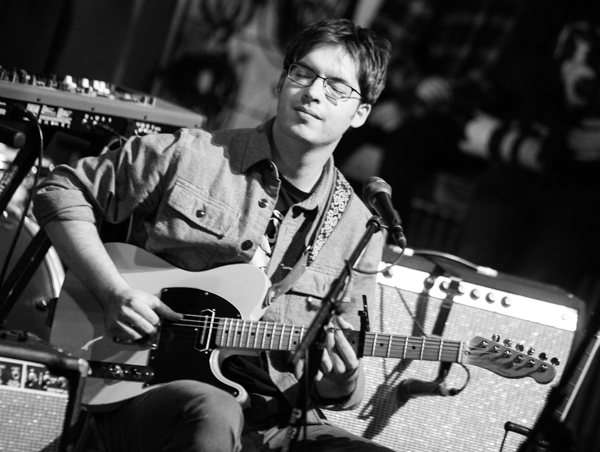 Pinegrove: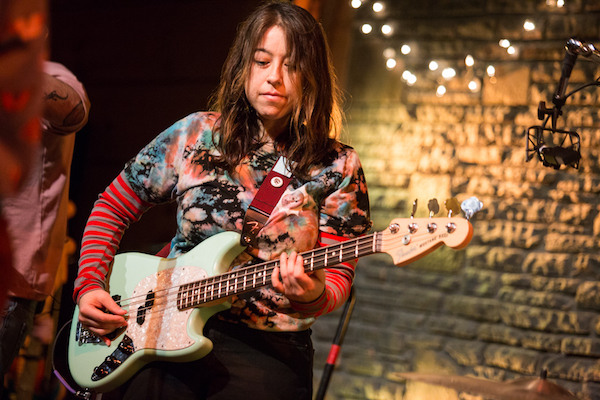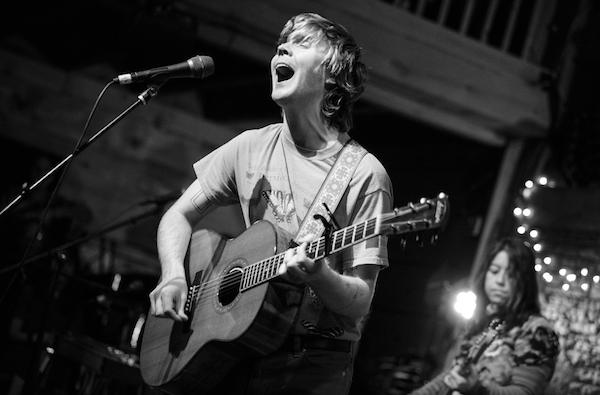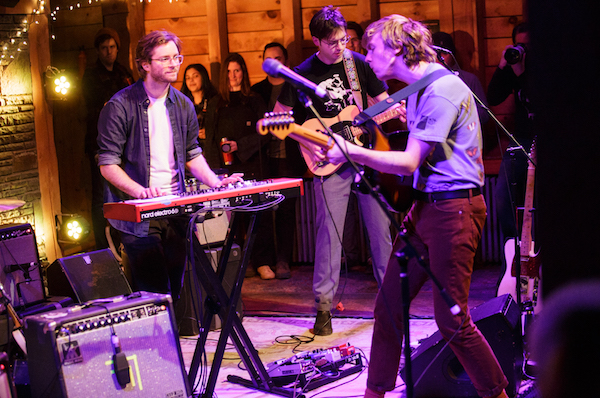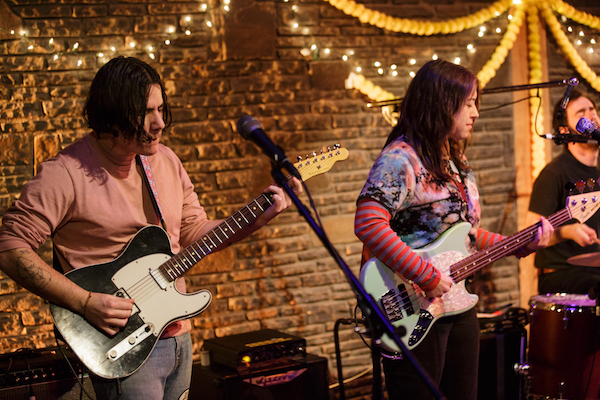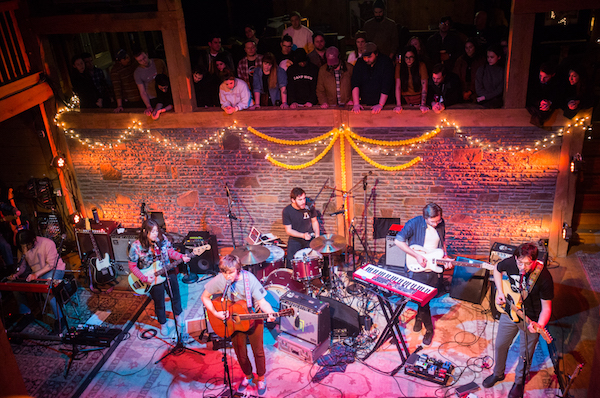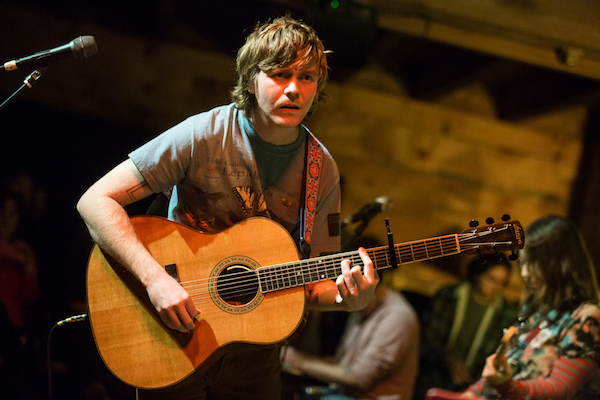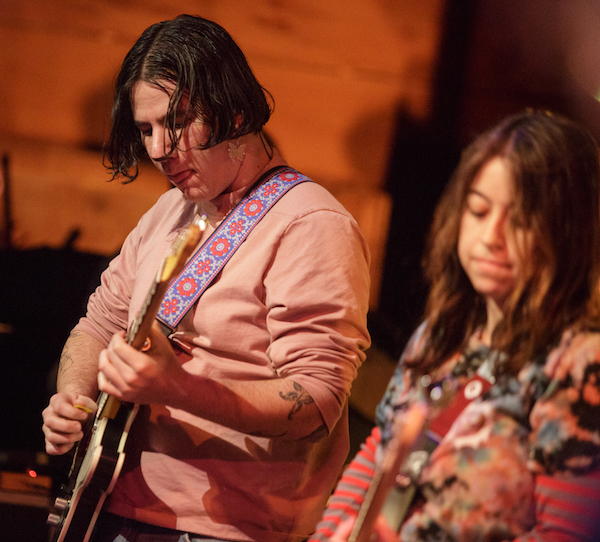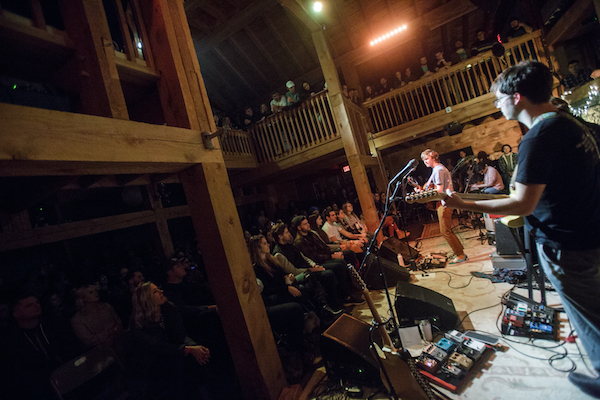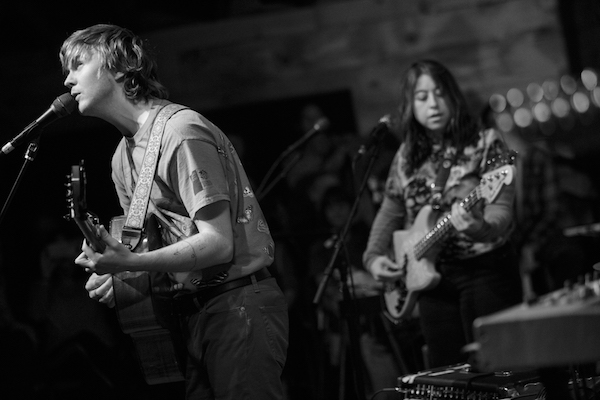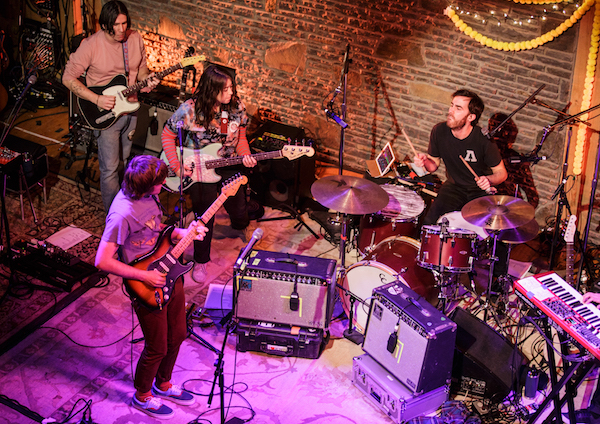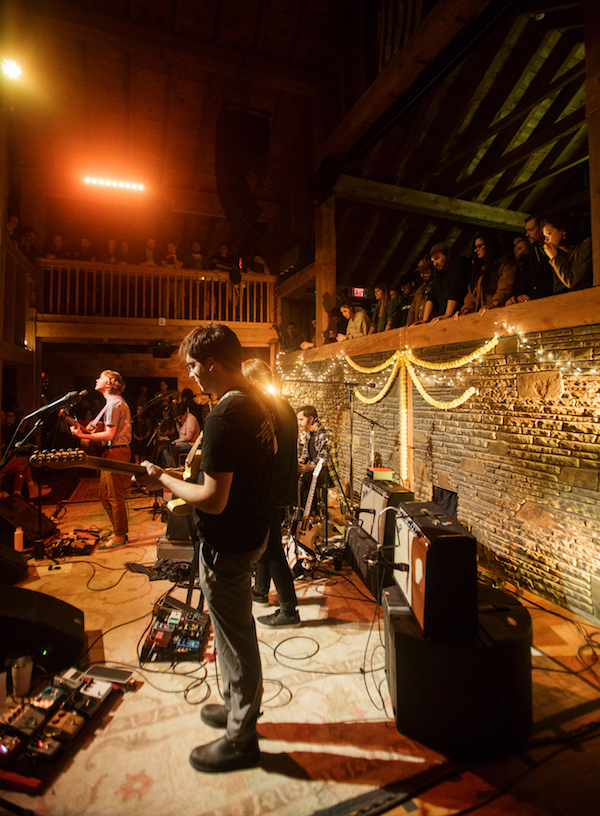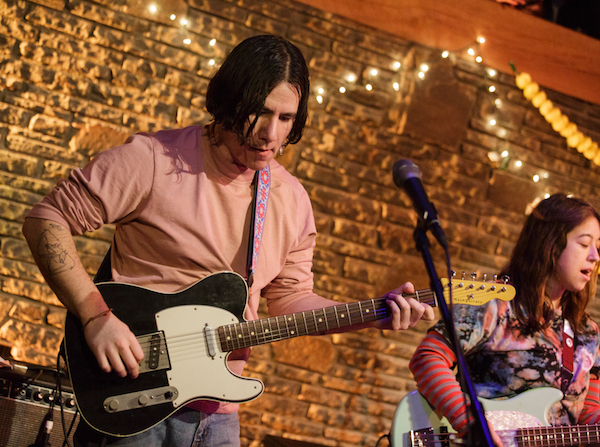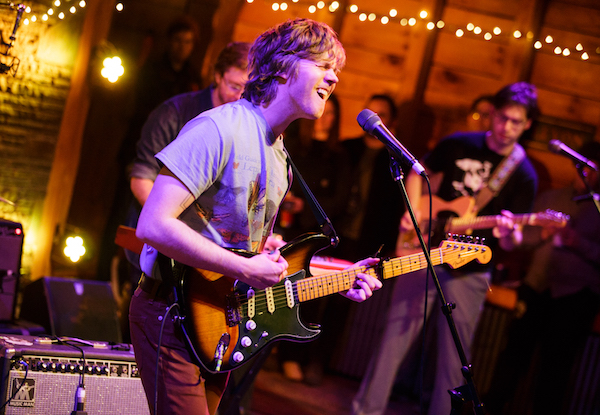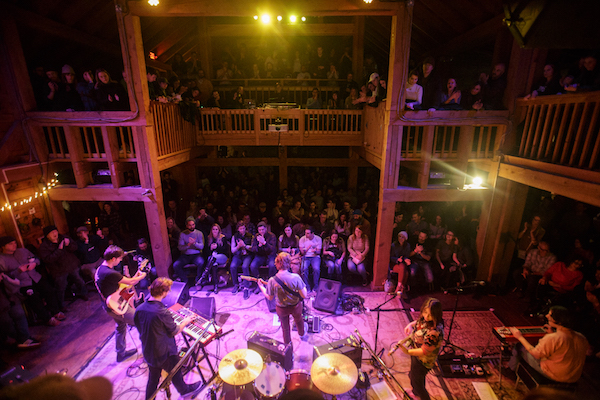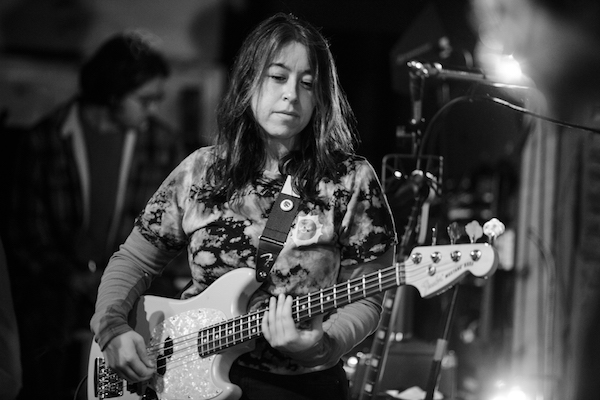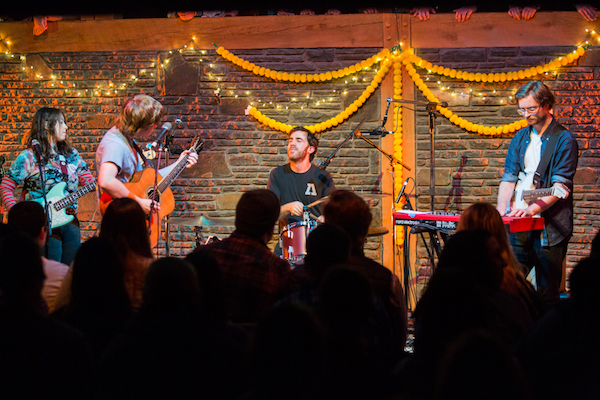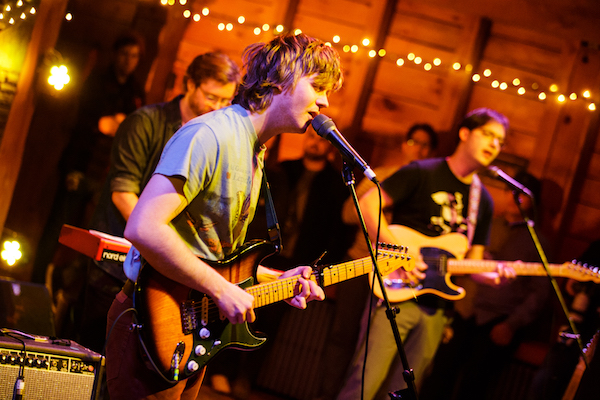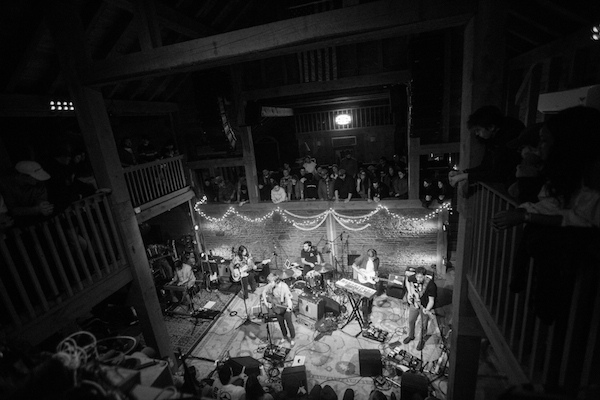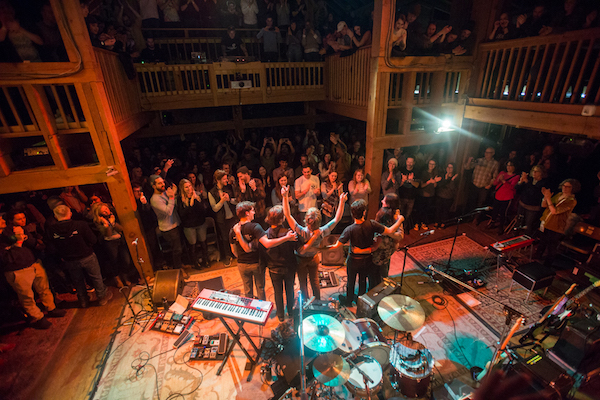 Pinegrove setlist:
1. Spiral
2. The Alarmist
3. No Drugs
4. Moment
5. Darkness
6. Hairpin
7. Phase
8. Aphasia
9. Visiting
10. Paterson & Leo
11. Alcove
12. Endless
13. Neighbor
14. Old Friends
15. Rings
16. Morningtime
17. Intrepid
18. V
19. Amulets
20. Light On
21. Overthrown
22. Recycling
23. Dotted Line
24. Angelina