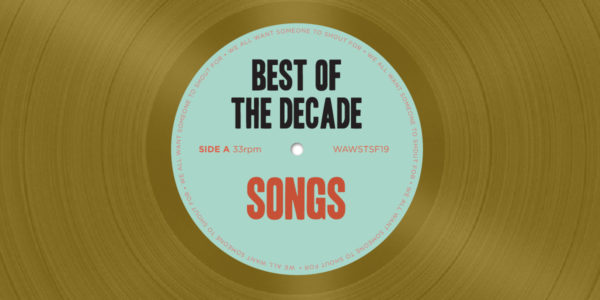 Artwork by Anthony Bauer
While making our best albums of the decade list wasn't an easy task, figuring out our best songs was ten times more difficult. Do you pick the obvious single or that hidden gem that revealed its true glory with every new listen? How many songs do I even include? 200 is a lot, 100 is too little to really showcase the best of ten years. So I had some fun with it (the only sane way to take on an insane task like this) and decided that since it's 2020, I'd do a list of 220 songs.

Like any list of this sort, there's a lot that you will probably expect, some obvious choices and hopefully, some that you won't. I always try and make it clear that these are more so my favorite songs that anything that I think is "the best," as these are indeed distinctly different concepts.
All of these songs were obsessed over at some point by me, whether it be the many hours spent alone in my car to and from shows, working on this blog in college, hanging with friends, whatever it may be, these were the songs that soundtracked the last decade.
Find the full list posted below and of course a giant Spotify playlist that I challenge you to listen in its entirety. (2 songs on the list – Joanna Newsom – "Divers" + Flyte "Light Me Up" – weren't on Spotify)
220. Ski Lodge – "Just to Be Like You"
219. Mean Lady – "Bop Bop"
218. Murals – "Eyes Of Love"
217. Caroline Rose – "Soul Number 5"
216. Theme Park – "Milk"
215. Jens Lekman – "What's That Perfume That You Wear?"
214. Summer Fiction – "Chandeliers"
213. Queens of the Stone Age – "I Sat By The Ocean"
212. The Districts – "Funeral Beds"
211. Tyler, The Creator – "Yonkers"
210. My Morning Jacket – "Holdin On To Black Metal"
209. John Maus – "Hey Moon"
208. Radiohead – "Lotus Flower"
207. The Weeknd – "The Morning"
206. Forth Wanderers – "Slop"
205. Houndmouth – "Sedona'
204. Tobias Jesso Jr. – "How Could You Babe"
203. Deafheaven – "Dream House"
202. Hundred Waters – "Murmurs"
201. Unknown Mortal Orchestra – "So Good at Being in Trouble"
200. Pantha Du Prince – Stick To My Side (Feat. Panda Bear)
199. The New Pornographers – "War On The East Coast"
198. Lower Dens – "Brains"
197. Jack White – "Over and Over and Over"
196. Sylvan Esso – "Coffee"
195. Beach House – "10 Mile Stereo"
194. Japanese Breakfast – "Everybody Wants to Love You"
193. Leon Bridges – "River"
192. Real Estate – "Saturday"
191. Panda Bear – "Last Night At The Jetty"
190. Rubblebucket – "Came Out Of A Lady"
189. The War On Drugs – "Holding On"
188. Titus Andronicus – "A More Perfect Union"
187. Destroyer – "Kaputt"
186. Hamilton Leithauser – "I Retired"
185. Earl Sweatshirt -"Chum"
184. Courtney Barnett – "Avant Gardener"
183. The Vaccines – "If You Wanna"
182. Beach Fossils – "Daydream"
181. Summer Camp – "Better Off Without You"
180. Pusha-T – "Trouble On My Mind" (feat. Tyler, The Creator)
179. Free Energy – "Dream City"
178. Portugal. The Man – "Sleep Forever"
177. Purple Mountains – "All My Happiness Is Gone"
176. Nick Cave & The Bad Seeds – "Jubilee Street"
175. Blur – "Thought I Was a Spaceman"
174. Tennis – "Marathon"
173. Wild Nothing – "Chinatown"
172. Aldous Harding – "The Barrel"
171. Thee Oh Sees – "I Come From The Mountain"
170. Jay Som – "The Bus Song"
169. Ra Ra Riot – "Boy"
168. Big Boi – "Shutterbugg" (feat. Cutty)
167. Smith Westerns – "All Die Young"
166. Mac DeMarco – "Freaking Out the Neighborhood"
165. Deerhunter – "Helicopter"
164. Grimes – "Kill V. Maim"
163. Khruangbin – "People Everywhere (Still Alive)"
162. Caveman – "Old Friend"
161. Girls – "Honey Bunny"
160. Dirty Projectors – "About To Die"
159. Parquet Courts – "Stoned and Starving"
158. King Gizzard & The Lizard Wizard – "Cellophane"
157. Daft Punk – "Instant Crush" (feat. Julian Casablancas)
156. Alvvays – "Not My Baby"
155. The National – "Dark Side Of The Gym"
154. Future Islands – "Balance"
153. Two Door Cinema Club – "What You Know"
152. Foxygen -"Make It Known"
151. Lucy Dacus – "Night Shift"
150. Vampire Weekend – "Diplomat's Son"
149. The XX – "Fiction"
148. Girl Band – "Paul"
147. Animal Collective – "FloriDada"
146. Kurt Vile – "Baby's Arms"
145. Tanlines – "Real Life"
144. Wolf Alice – "Moaning Lisa Smile"
143. DIIV – "Doused"
142. Tame Impala – "The Less I Know The Better"
141. Cloud Nothings – "I'm Not Part of Me"
140. Wild Beasts – "Wanderlust"
139. Wolf Parade – "What Did My Lover Say? (It Always Had to Go This Way)"
138. Ariel Pink's Haunted Graffiti – "Round and Round"
137. Whitney – "No Woman"
136. Bombay Bicycle Club – "Eat, Sleep, Wake (Nothing But You)"
135. Alt J – "Taro"
134. Little Green Cars – "My Love Took Me Down To The River To Silence Me"
133. Fiona Apple – "Every Single Night"
132. Kanye West – "Dark Fantasy"
131. Beach House – "Silver Soul"
130. Snail Mail – "Pristine"
129. The Black Keys – "Tighten Up"
128. Los Campesinos! – Avocado, Baby
127. Vince Staples – "Norf Norf"
126. Caribou – "Odessa"
125. The Gaslight Anthem – "American Slang"
124. Joanna Newsom – "Divers"
123. Run The Jewels – Thursday In The Danger Room (feat. Kamasi Washington)
122. Hot Chip – "I Feel Better"
121. Black Midi – "bmbmbm"
120. Craft Spells – "After The Moment"
119. Crystal Castles – "Baptism"
118. EL VY – Return to the Moon (Political Song for Didi Bloome to Sing, with Crescendo)
117. Flyte – "Light Me Up"
116. Palma Violets – "Best Of Friends"
115. Someone Still Loves You Boris Yeltsin – "Sink/Let It Sway"
114. LCD Soundsystem – "Home"
113. The Vaccines – "All In White"
112. Arcade Fire – "Afterlife"
111. The Growlers – "Going Gets Tuff"
110. Ty Segall – "You're The Doctor"
109. Soccer Mommy – "Your Dog"
108. The Drums – "Best Friend"
107. The Tins – "Green Room"
106. Magic Kids – "Hey Boy"
105. Yeasayer – "O.N.E."
104. Danny Brown – "Grown Up"
103. Perfume Genius – "Slip Away"
102. Alvvays – "Party Police"
101. Wilco – "Art Of Almost"
100. The War On Drugs – "An Ocean in Between the Waves"
99. Sufjan Stevens – "Futile Devices"
98. Thee Oh Sees – "The Dream"
97. The Walkmen – "Blue As Your Blood"
96. Frightened Rabbit – "Holy"
95. Stornoway – "Zorbing"
94. Julia Holter – "Sea Calls Me Home"
93. Men I Trust – "Tailwhip"
92. Kevin Morby – "Harlem River"
91. Grizzly Bear – "Mourning Sound"
90. James Blake – "Retrograde"
89. Grimes – "Oblivion"
88. The Rapture – "How Deep Is Your Love?"
87. The Strokes – "Under Cover of Darkness"
86. MGMT – "Siberian Breaks"
85. Cut Copy – "Need You Now"
84. Real Estate – "It's Real"
83. Fontaines D.C. – "Boys in the Better Land"
82. Weyes Blood – "Andromeda"
81. Phoebe Bridgers – "Motion Sickness"
80. White Reaper – "Judy French"
79. Arctic Monkeys – "Do I Wanna Know?"
78. Deerhunter – "Desire Lines"
77. Port St. Willow – "Amawalk"
76. Spoon – "Let Me Be Mine"
75. CHVRCHES – "The Mother We Share"
74. Hop Along – "Tibetan Pop Stars"
73. Kendrick Lamar – "The Blacker The Berry"
72. St. Vincent – "Cruel"
71. Cults – "Go Outside"
70. Purity Ring – "Fineshrine"
69. Frank Ocean – "Ivy"
68. Tuneyards – "Bizness"
67. Julien Baker – "Something"
66. (Sandy) Alex G – "Change"
65. The Last Shadow Puppets – "Miracle Aligner"
64. The Horrors – "Still Life"
63. Chromatics – "These Streets Will Never Look the Same"
62. D'Angelo – "Really Love"
61. Metric – "Black Sheep"
60. Sharon Van Etten – "Seventeen"
59. Alex Turner – "Stuck On The Puzzle"
58. Angel Olsen – "Shut Up Kiss Me"
57. Mitski – "First Love / Late Spring"
56. Arcade Fire – "The Suburbs"
55. The National – "Bloodbuzz Ohio"
54. Hamilton Leithauser + Rostam – "In A Black Out"
53. Big Thief – "Not"
52. Amen Dunes – "Believe"
51. Car Seat Headrest – "Bodys"
50. Vampire Weekend – "Step"
49. Arctic Monkeys – "Star Treatment"
48. Youth Lagoon – "Montana"
47. A Tribe Called Quest – "We The People…."
46. The National – "Oblivions"
45. The Walkmen – "Heaven"
44. The Twilight Sad – "It Never Was The Same"
43. Foals – "Spanish Sahara"
42. Pure Bathing Culture – "Ivory Coast"
41. The Radio Dept. – Heaven's On Fire"
40. Jay-Z & Kanye West – "Niggas in Paris"
39. Lana Del Rey – "Video Games"
38. Villagers – "Becoming A Jackal"
37. Bon Iver – "Holocene"
36. The Tallest Man on Earth – "Love Is All"
35. Pinegrove – "Aphasia"
34. Frank Ocean – "Thinkin Bout You"
33. David Bowie – "Lazarus"
32. Tame Impala – "Feels Like We Only Go Backwards"
31. Slowdive – "No Longer Making Time"
30. Courtney Barnett – "Pedestrian at Best"
29. Gorillaz – "On Melancholy Hill"
28. Kendrick Lamar – "FEAR."
27. Robyn – "Dancing On My Own"
26. Daft Punk – "Get Lucky" (feat. Pharrell Williams)
25. Andy Shauf – "Quite Like You"
24. The Last Shadow Puppets – "The Dream Synopsis"
23. Childish Gambino – "Redbone"
22. Father John Misty – "So I'm Growing Old on Magic Mountain"
21. The National – "Pink Rabbits"
20. The Morning Benders – "Excuses"
19. Arctic Monkeys – "That's Where You're Wrong"
18. Fleet Foxes – "Helplessness Blues"
17. Idles – "Never Fight a Man with a Perm"
16. Arcade Fire – "Sprawl II (Mountains Beyond Mountains)"
15. Future Islands – "Seasons (Waiting on You)"
14. Beach House – "Myth"
13. Vampire Weekend – "Hannah Hunt"
12. M83 – "Midnight City"
11. Alabama Shakes – "Hold On"
10. Alex Turner – "Piledriver Waltz"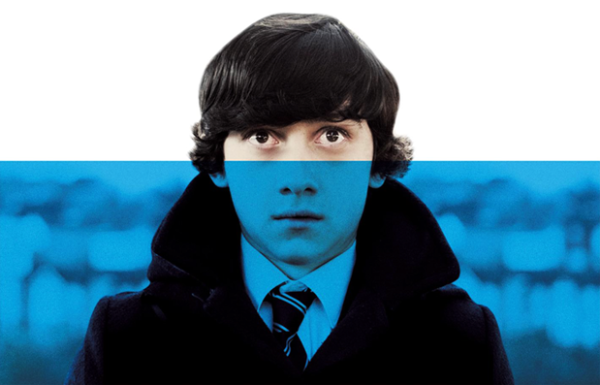 9. Japandroids – "The House That Heaven Built"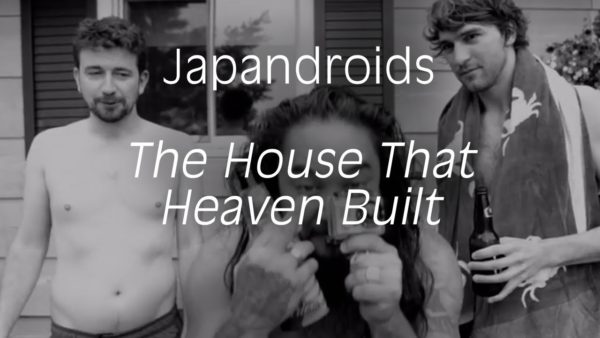 8. Rolling Blackouts Coastal Fever – "Talking Straight"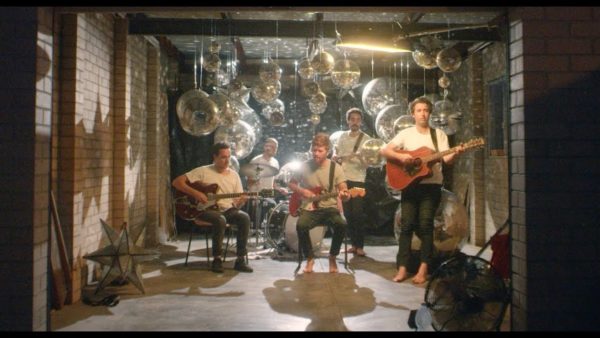 7. LCD Soundsystem – "Dance Yourself Clean"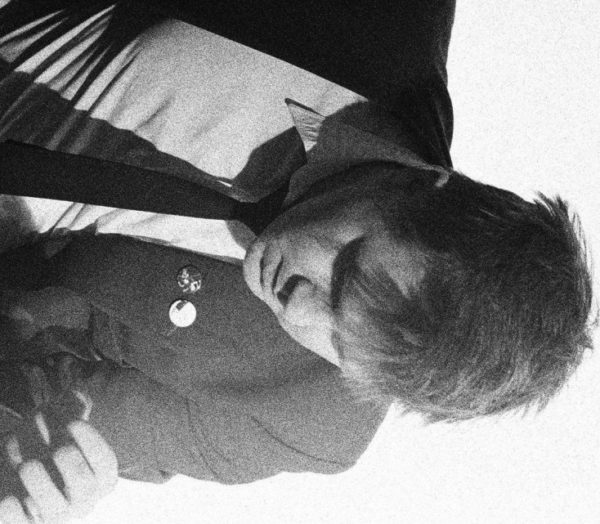 6. The War On Drugs – "Red Eyes"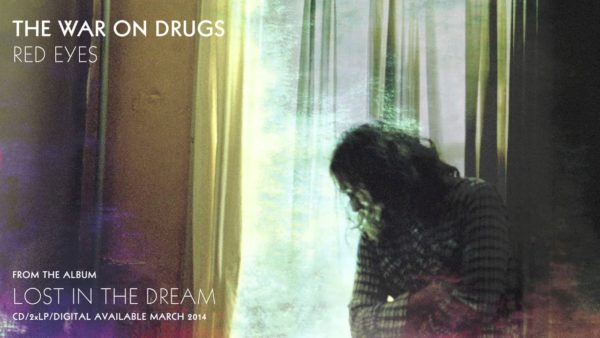 5. Wu Lyf – "We Bros"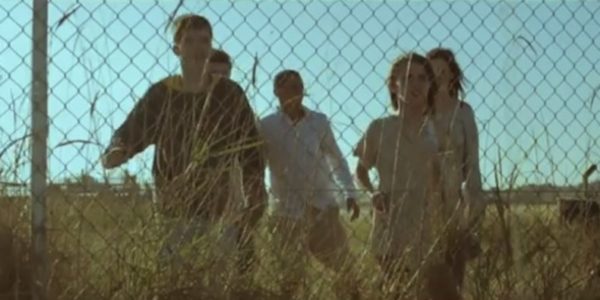 4. Kanye West – "Runaway"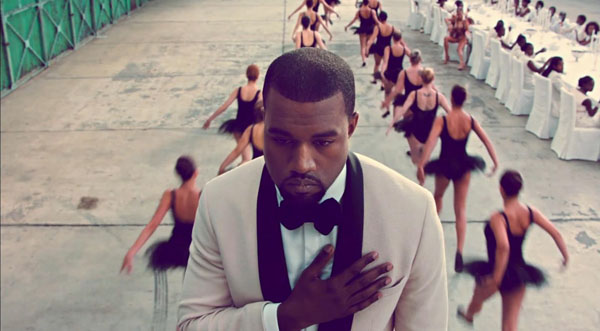 3. Radiohead – "True Love Waits"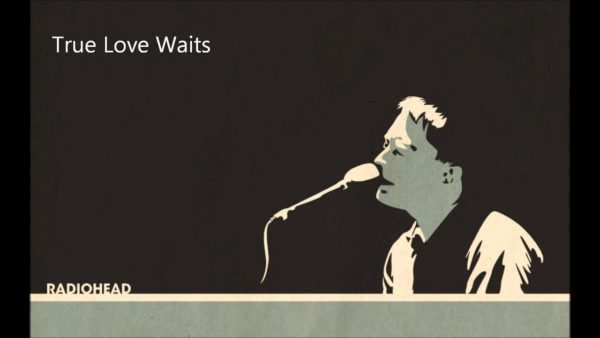 2. The National – "Terrible Love" (Alternative Version)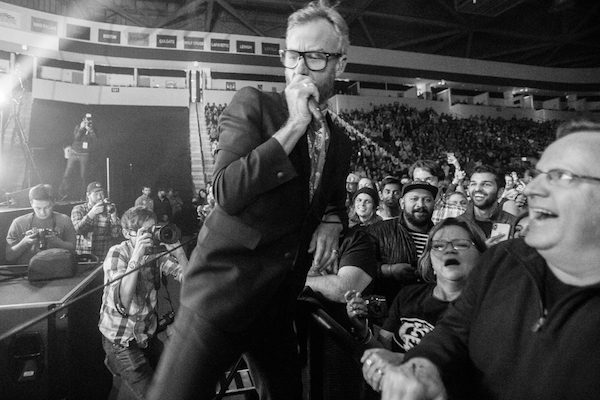 1. Alvvays – "Archie, Marry Me"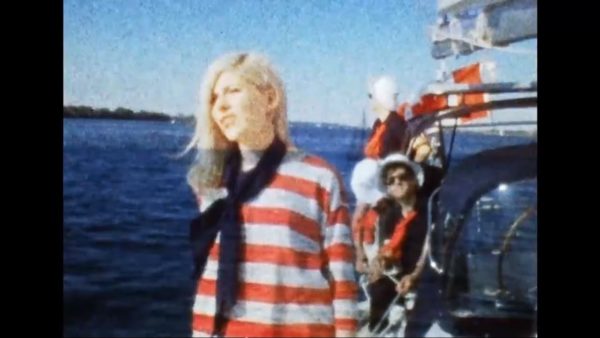 ---
Join the conversation