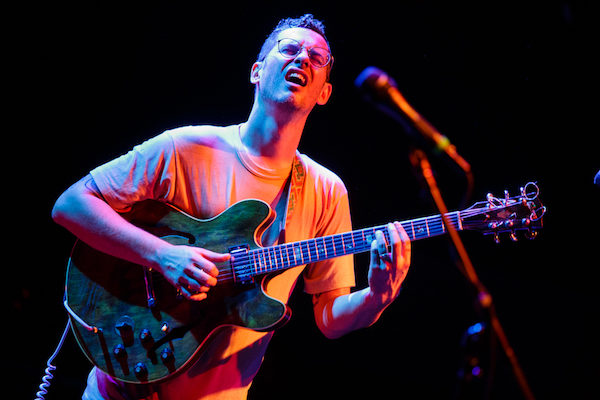 Austin rockers White Denim have kept their winning streak going strong with the release of their new album Side Effects earlier this year via City Slang Records. They've been hitting the road as hard as ever, returning to the area for a pair of shows. They kicked things off with a performance in New York City at (Le) Poisson Rouge and then followed it up in Jersey City with a show at White Eagle Hall the very next night (October 5th).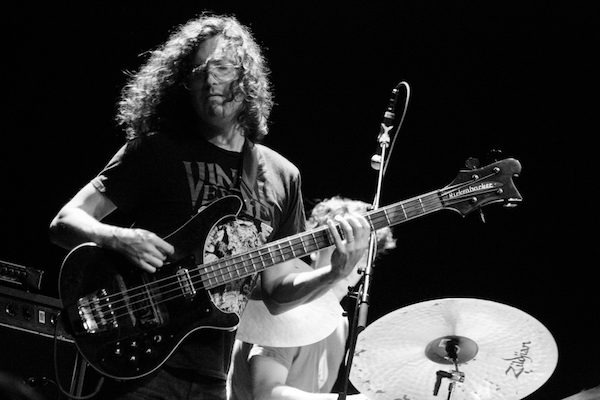 We last caught the reliable rock outfit last year at Brooklyn Bowl and were eager to see them perform at White Eagle Hall, which has quickly become one of our favorite venues over the past year or so. The band was a perfect fit in its cozy quarters, ripping through songs both old and new in the fashion that only they can properly manage.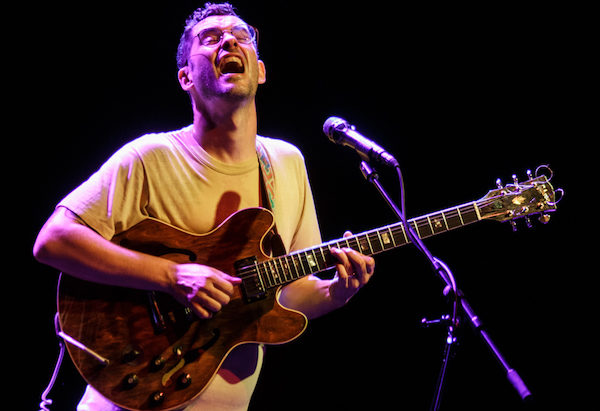 Although White Denim's lineup has shifted over the years, the quartet of guitarist/vocalist James Petralli, bassist Steven Terebecki, drummer Greg Clifford and keyboardist Michael Hunter expertly brought these songs to life. White Denim always finds a balanced way to showcase their garage rock grooves with elements of a jam band, with pummeling energy that never relents. There's a soulful side of them to and together with the rollicking rock songs, they provide a little bit of everything and make for an ideal band who really is at their very best in the live arena. This performance was no different from any of their last, in that it was a riveting statement that makes me truly believe that they're one of our great live acts and in a way, are going quite underappreciated by many.
Find a full photo gallery from their White Eagle Hall performance posted below, along with the setlist.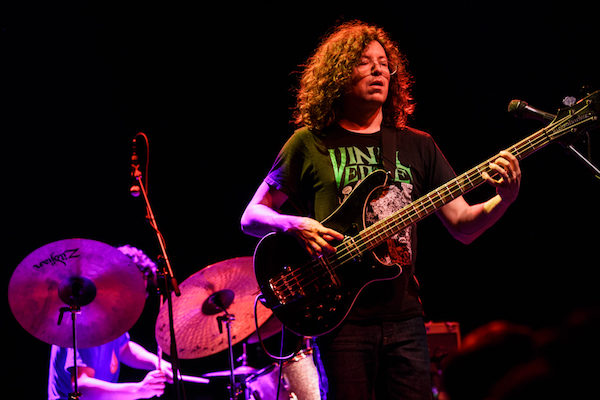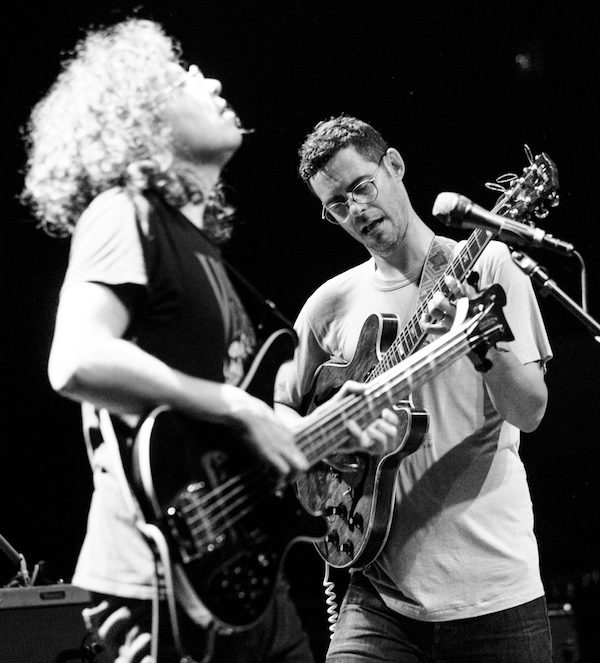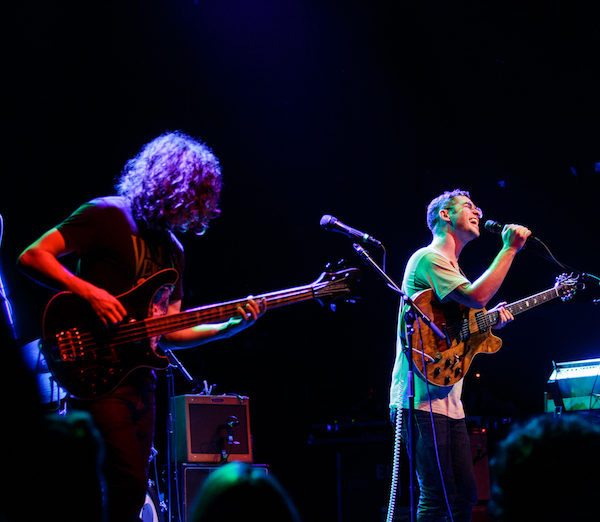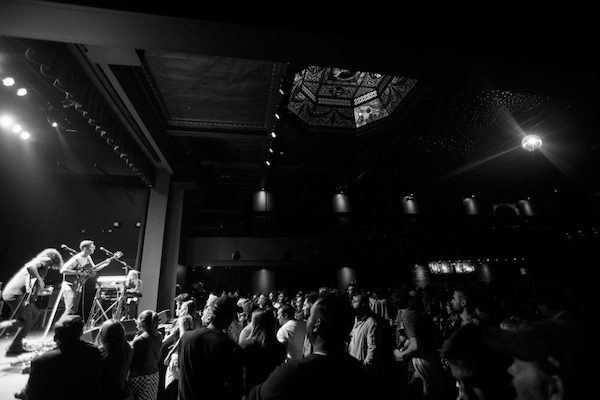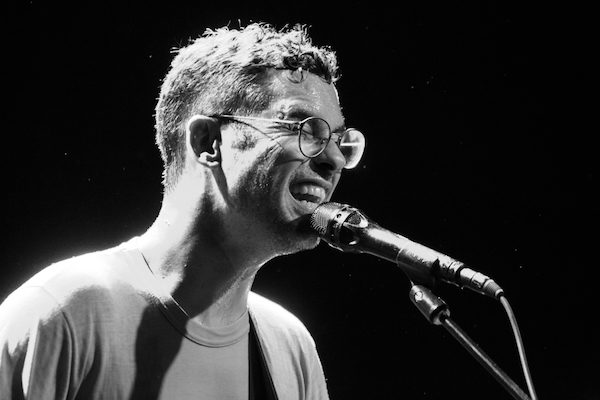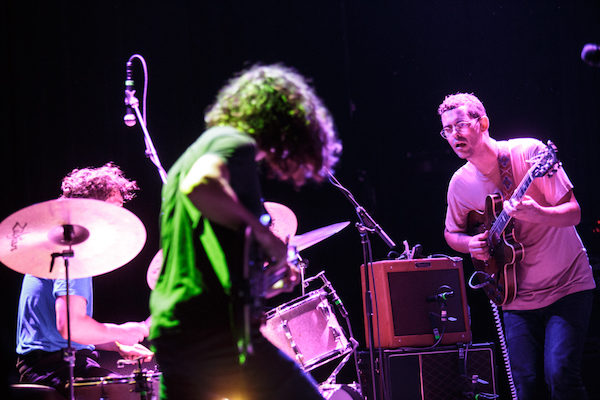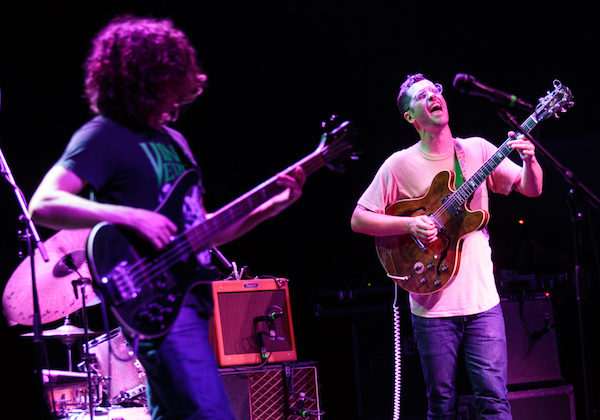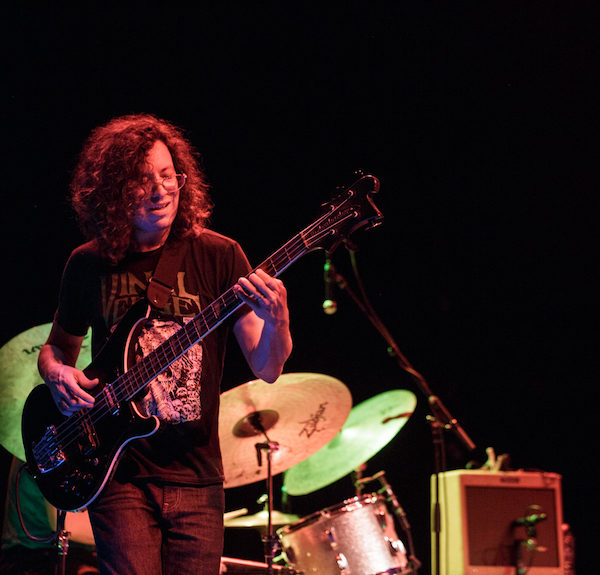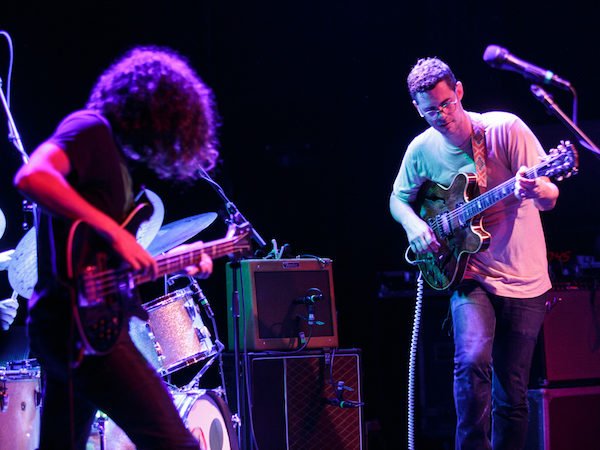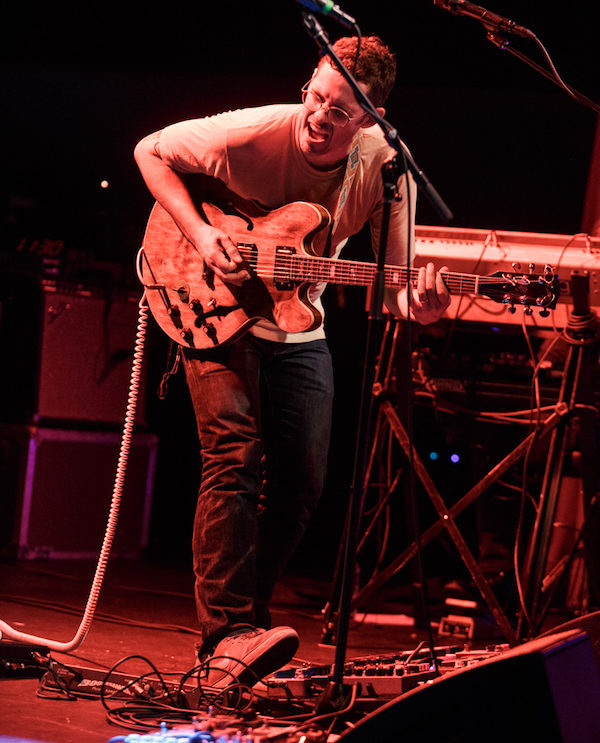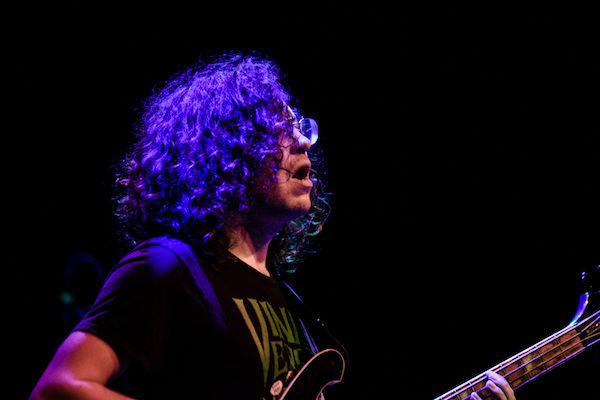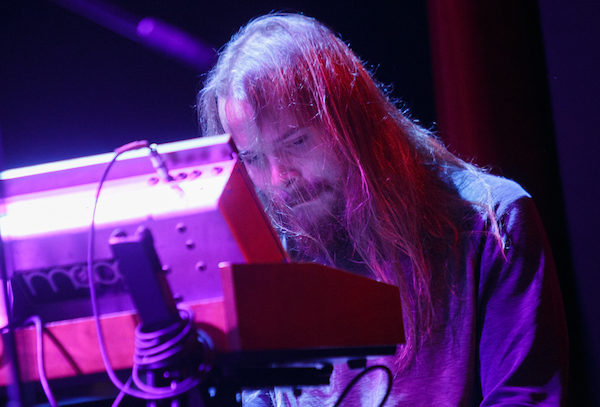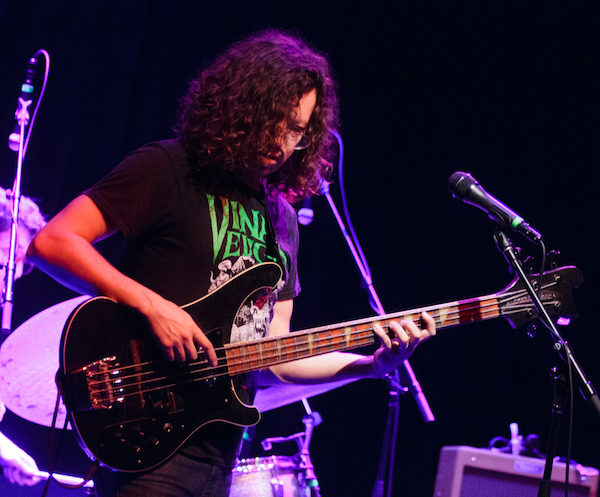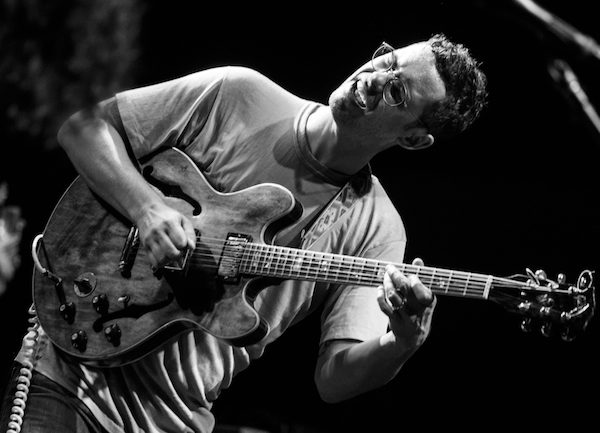 White Denim setlist:
1. Limited by Stature
2. Bess St.
3. Small Talk (Feeling Control)
4. Ha Ha Ha Ha (Yeah)
5. Drug
6. Double Death
7. Street Joy
8. Let It Feel Good (My Eagles)
9. It Might Get Dark
10. A Place to Start
11. Real Deal Momma
12. Mirrored and Reverse
13. Performance
14. Is and Is and Is
15. I'd Have It Just the Way We Were
16. Take It Easy (Ever After Lasting Love)
17. Reversed Mirror
18. Magazin
19. Shanalala
20. At Night in Dreams
21. Fine Slime
---
Join the conversation