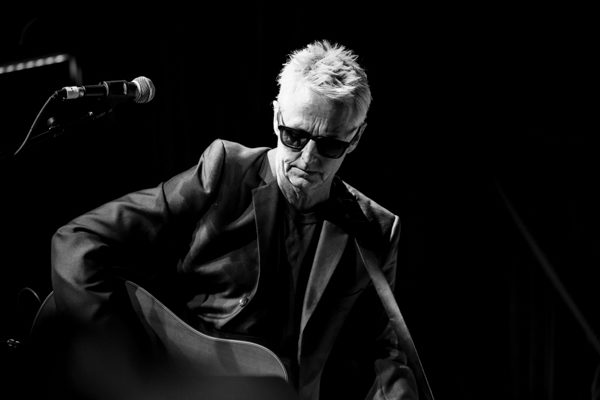 Words + Photos by Omar Kasrawi
There's something magical about watching an artist create right in front of you eyes. Whether it's the paint splashing on the canvas to match the sounds echoing around them, or vice versa, seeing the visions and stream of consciousness come to life before your eyes is a truly singular experience. And that's the moment that Mike McCready and Kate Neckel are taking around the country in a handful of intimate shows of their "Infinite Color and Sound" mixed media project.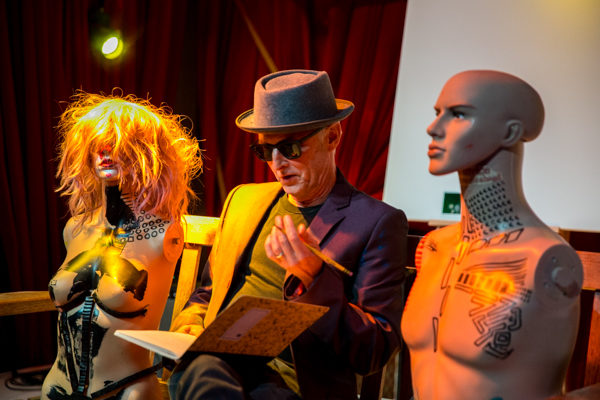 On this Thursday the duo took over the event space at Public Arts in Manhattan's Lower East Side. McCready (guitarist for Pearl Jam) and Neckel (a visual artist) brought along musician Joseph Arthur to be the collaborator for the evening. Other artists to work with them over the course of these shows include names like Josh Klinghoffer (of the Red Hot Chili Peppers) and photographer Danny Clinch.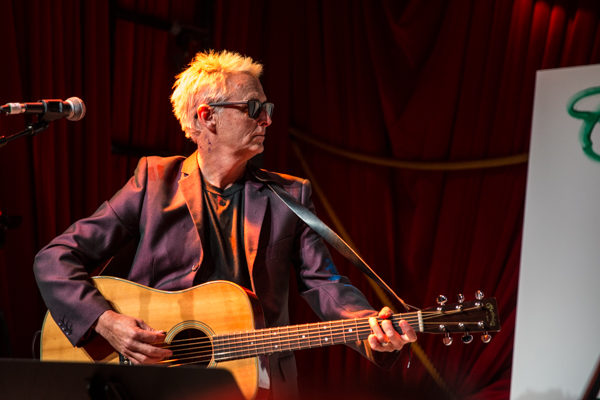 The three of them painted each other, various mannequins, as well as the three blank canvases perched behind them on the stage. And music was an integral part of the evening with all three playing guitar and singing at various moments throughout the night. Those tunes included ones created specifically for this project, as well as a moving tribute (the three singing "You're All I've Got Tonight") to the late great Rick Ocasek.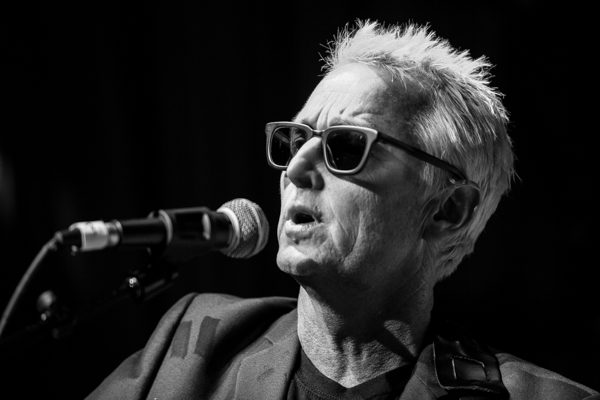 Part of the power of this night was knowing what you see won't be replicated anywhere else. While you might hear some of the same tunes, the visuals being created are one time reflections for the moment and the crowd – for examples polaroids taken of the crowd sometimes get pasted onto the canvases, and of course, the whole not two brush strokes being the same.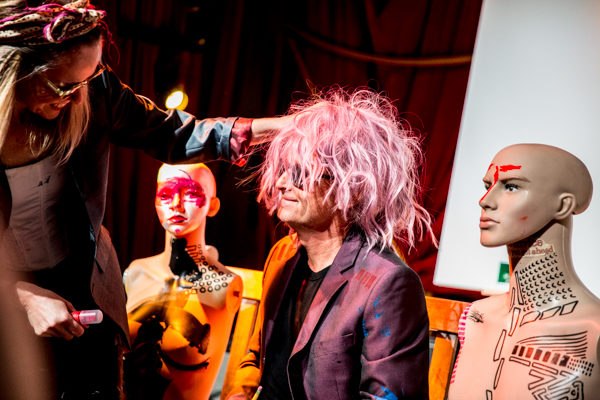 It also was stirring to watch artists shifting into roles not normally associated with them. While fans of McCready's might be used to him strumming away, or snapping pics of them with his ever-present Polaroid — watching him command the mic or the paintbrush are wholly new experiences for most. The same goes when you see Neckel playing guitar and singing in front of a live audience. And the way Arthur fit in, you'd think he was with them on this project since its inception and every night thereafter.
While attendees left with their choice of one of three special prints, they left, more importantly, with a unique canvas of visuals and sound created just for them.
Find a full gallery of photos from the New York performance posted in the gallery below, along with a video from the performance, taken by our very own Omar Kasrawi.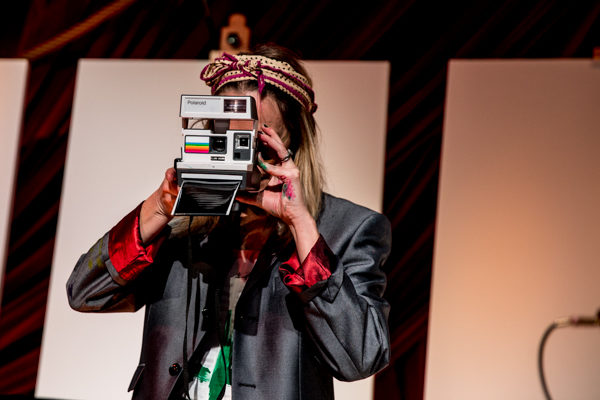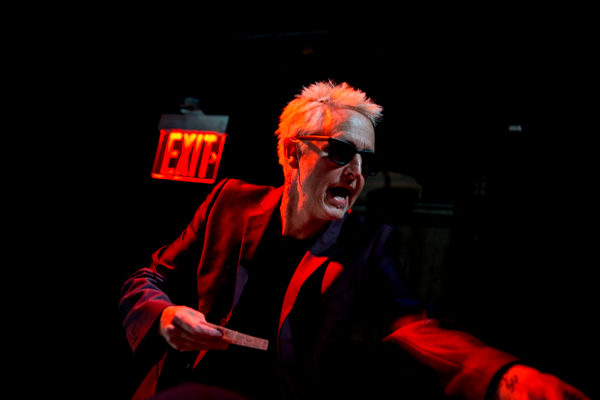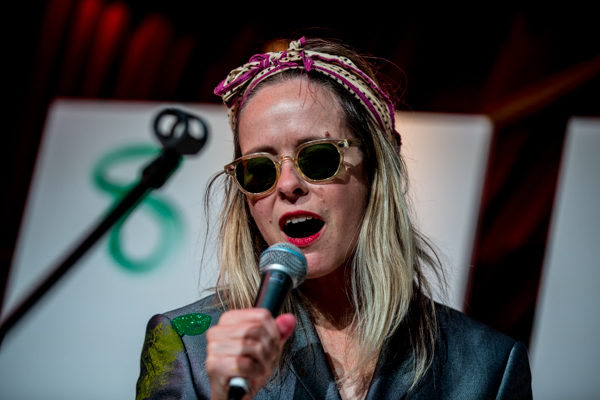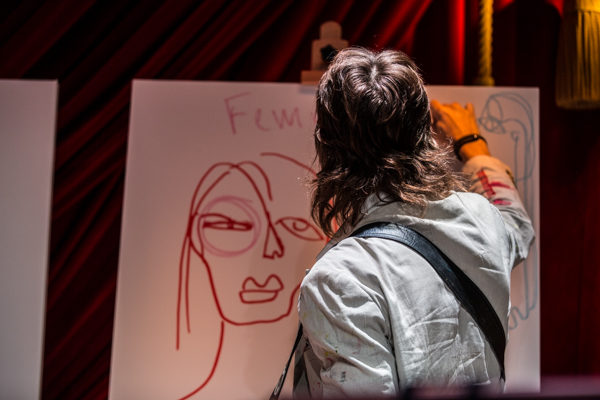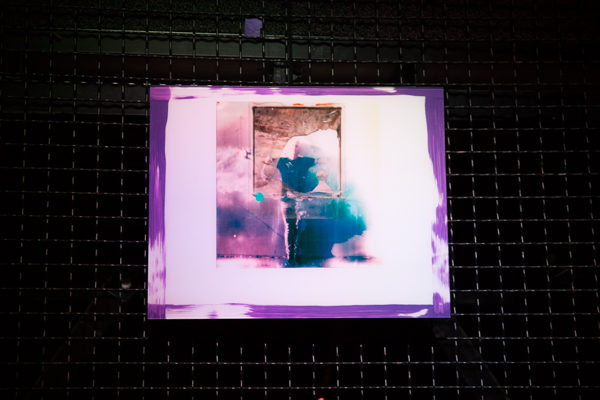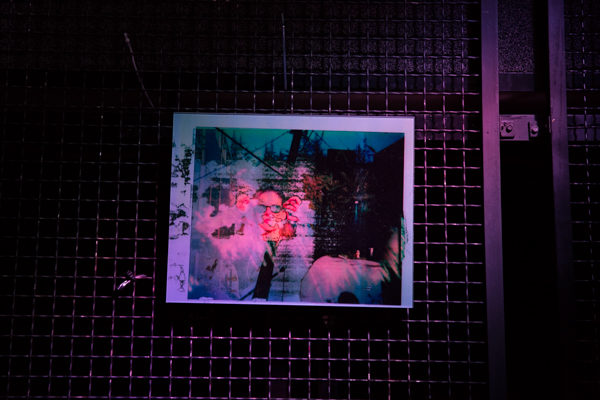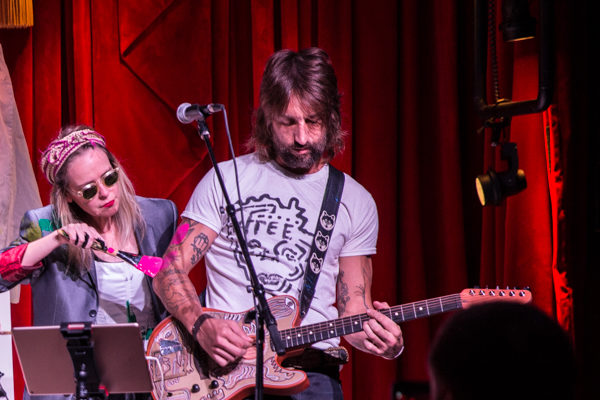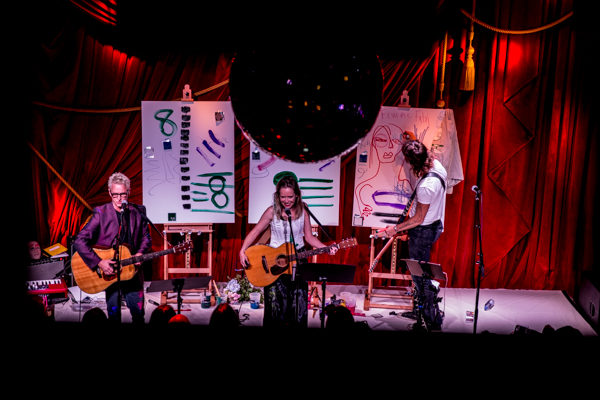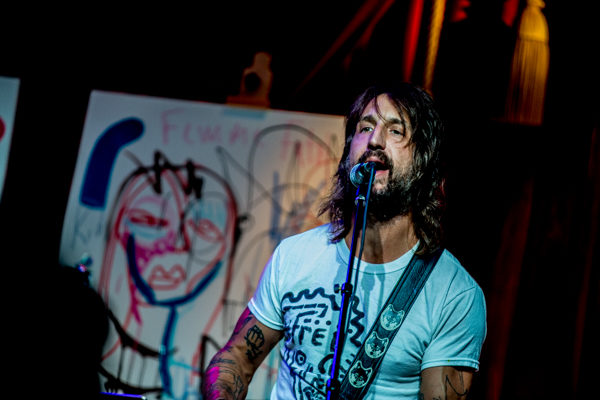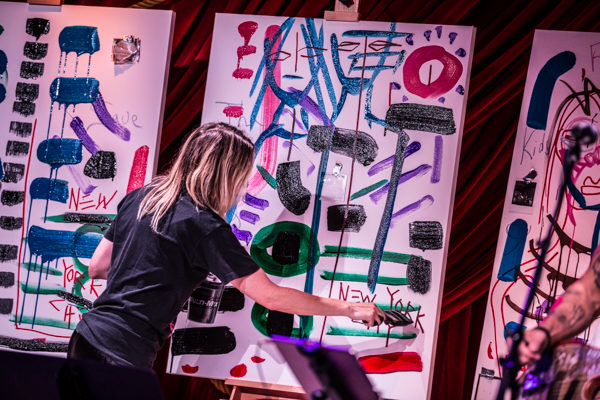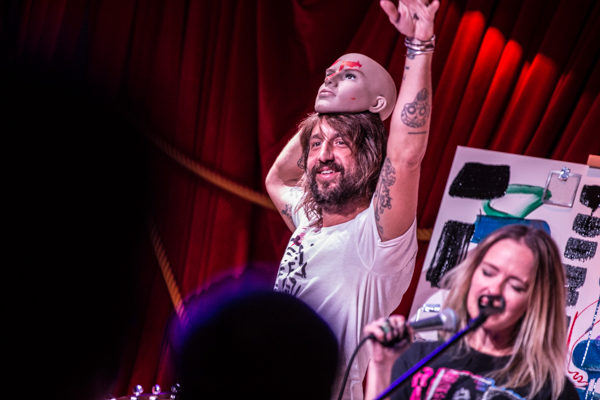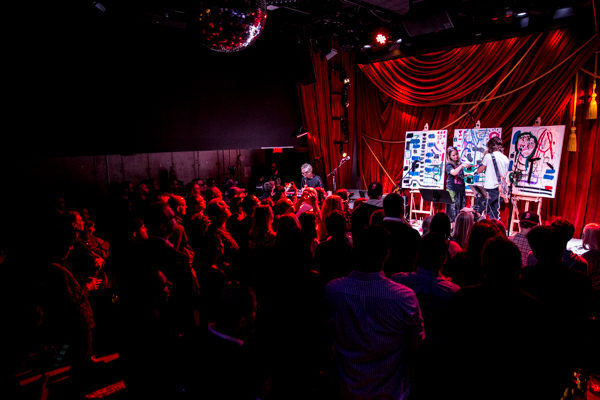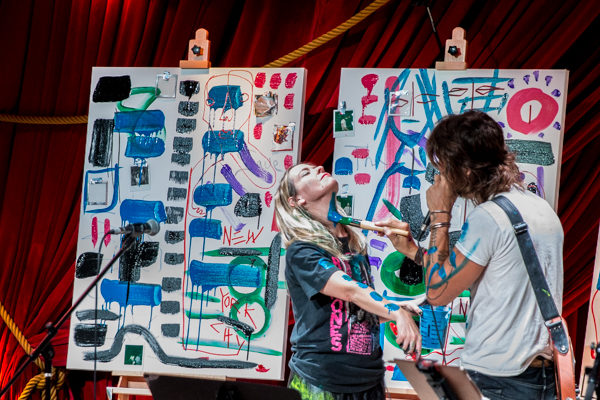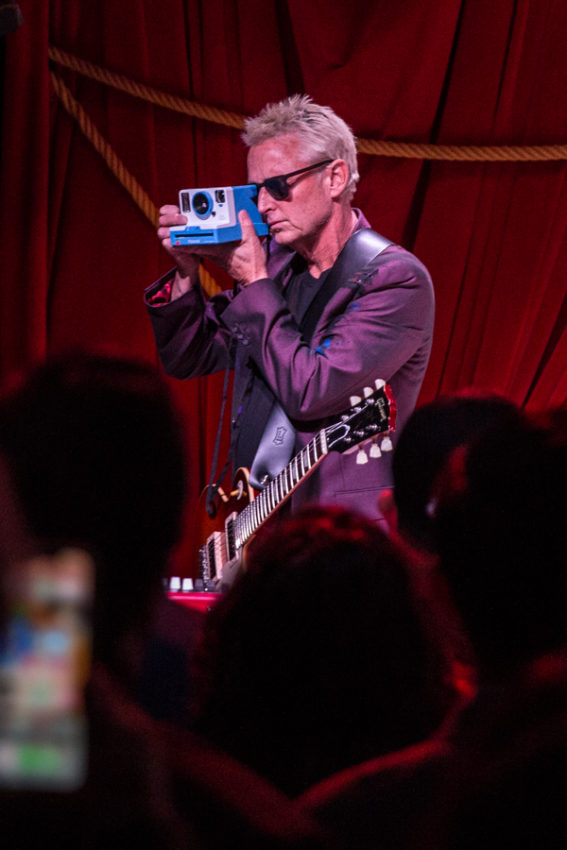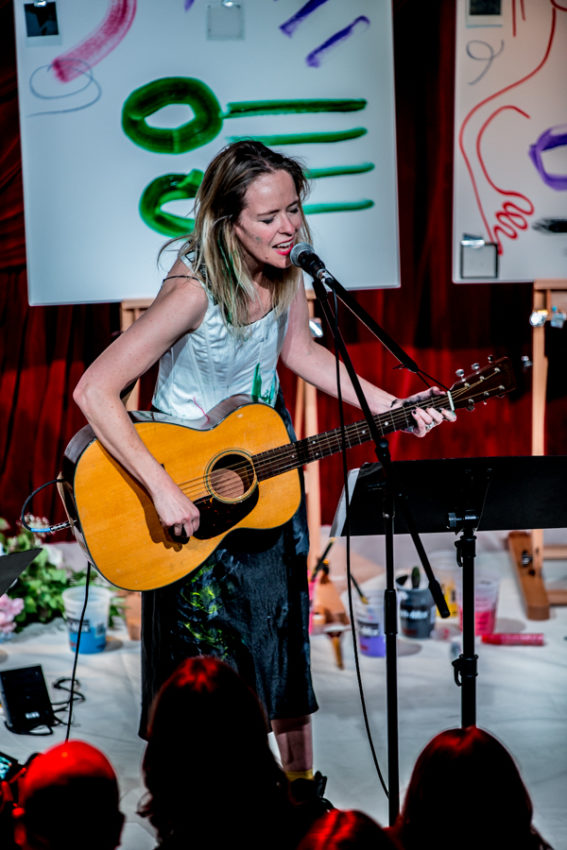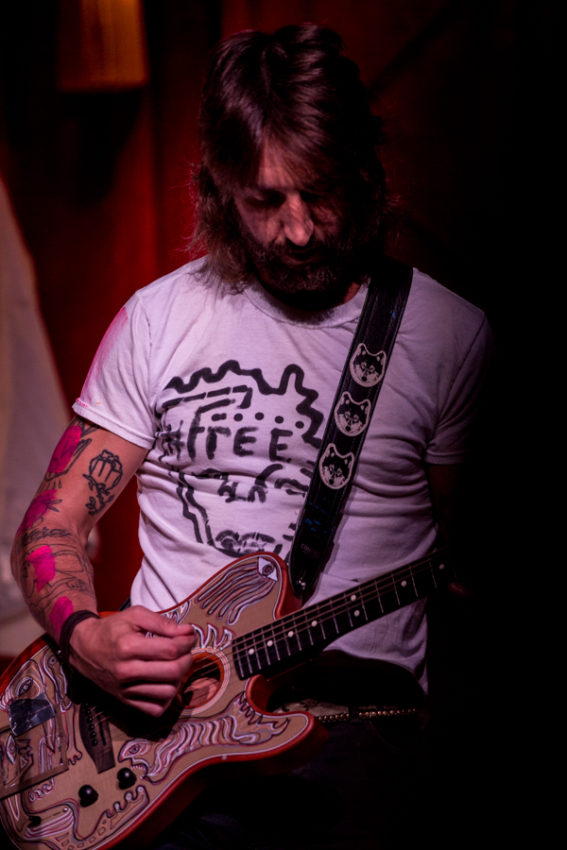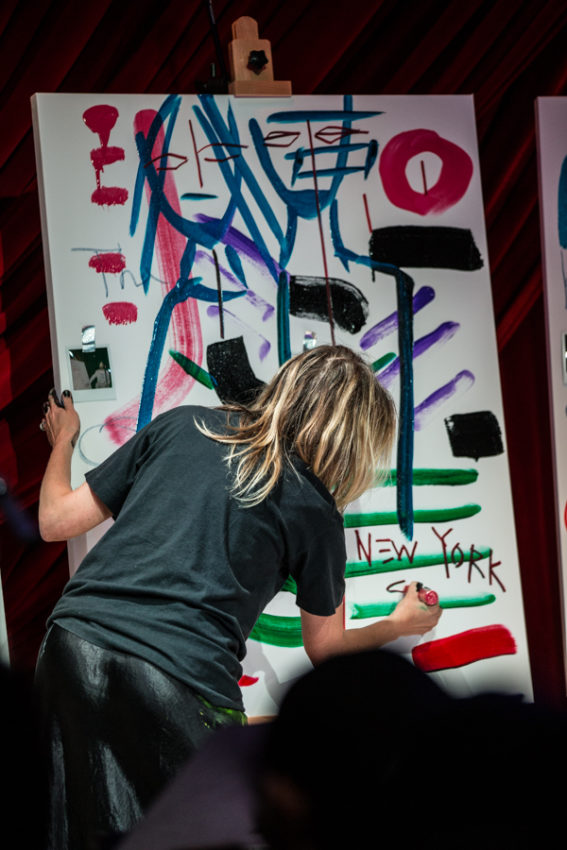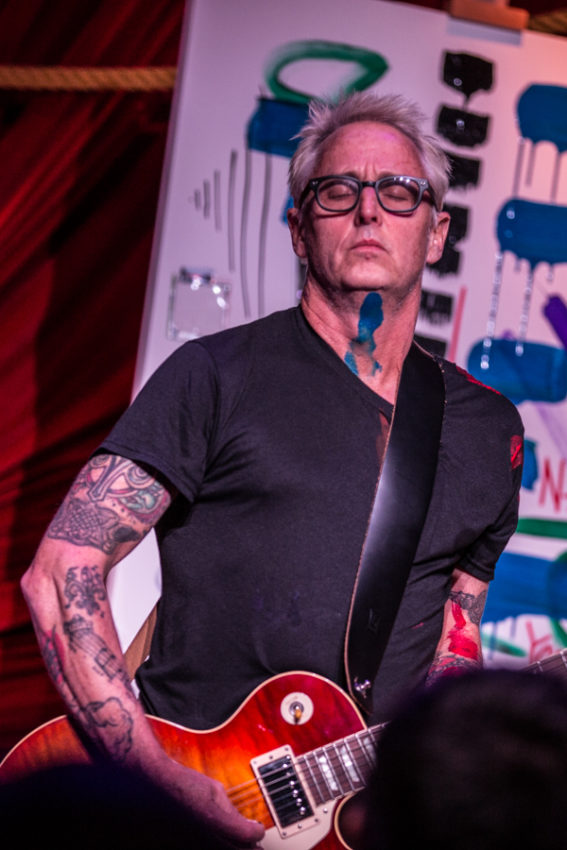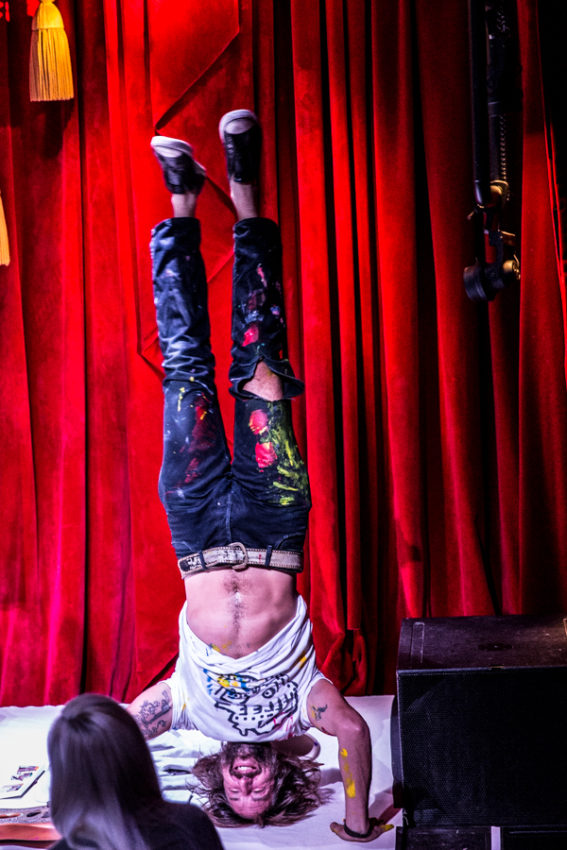 ---
Join the conversation