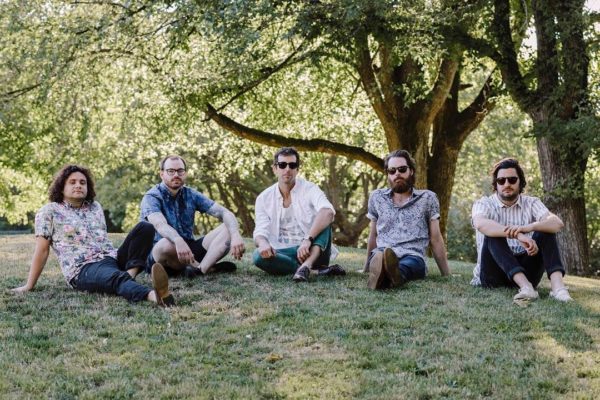 Canadian-based indie rock group Leisure Club have returned with new single "Strange Times," fresh off the heals of their previously 2019 releases: "Dirt" & "Shoreline."
"Strange Times" hits the listener like a familiar wave of warmth, with an uplifting and summery spirit that is infectious from the very first opening moments and carried like a current throughout.
You can find a stream of the single below a bit of history about the making of the song directly from the band:

Strange times is ultimately a song about running into adversity in a relationship and finding a way to move forward and make it work. "I've found a way to stay" leaves it open to interpretation as to how that's actually accomplished, however, the focus of the song is on the intent rather than the action. "I've been losing track of us now" speaks to a willingness to accept responsibility for a part in the decline of a relationship (with a subtle underpinning of a desire to change it). What's a better tool at our disposal to correct an off-course relationship than a strong commitment to do so? "Strange Times" would argue there isn't one.